Google's Chromecast was the best-selling item on Amazon at one point and now there's a new one. There's also Chromecast Audio with multi-room support. The Chromecast app has been redesigned too.
Google Chromecast
With a $35/€40/£30 the Chromecast can smart up any TV – it supports video streaming and screen mirroring. There's already a great roster of apps, but now Spotify, BBC iPlayer Radio and Chrome Photos are joining the party.
The Chromecast comes with a new design, new colors too (Black, Lemonade and Coral), and the much requested Wi-Fi ac at 5GHz (great for apartments with congested Wi-Fi traffic).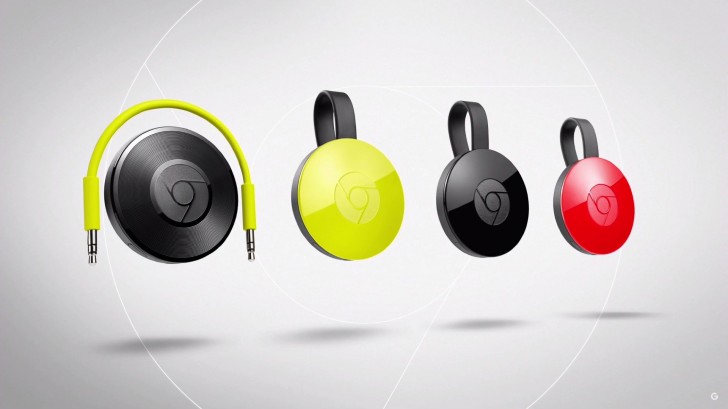 Unfortunately, the resolution is still capped at 1080p – there's no 4K UHD video support. This is quite disappointing since 4K streaming services are picking up speed and, of course, the new Nexus phones (among many others) can shoot 4K video.
As before, you can use Android (4.1+), iOS (7.0+), Windows (7+) or Mac OS X (10.7+) to connect to your Chromecast.
By the way, a cool new feature lets a game display the game graphics on the TV via the Chromecast and draw a controller on the phone's screen (Apple has been doing it with Apple TV for a while).
Google Chromecast Audio
If you're lusting after a multi-room speaker setup but a Sonos is out of your price range, you can grab a $35/€40/£30 Chromecast Audio. You can use a Cast-enabled app on your phone (Android or iOS, tablets and desktops work too) to search, play and queue songs.
The gadget has an optical out, RCA and 3.5mm AUX connectors to hook up just about any speaker. If you use multiple Chromecast Audios around your house they will sync playback between them so you can move between rooms and keep listening. Well, you would be able to do that later this year (an update is coming).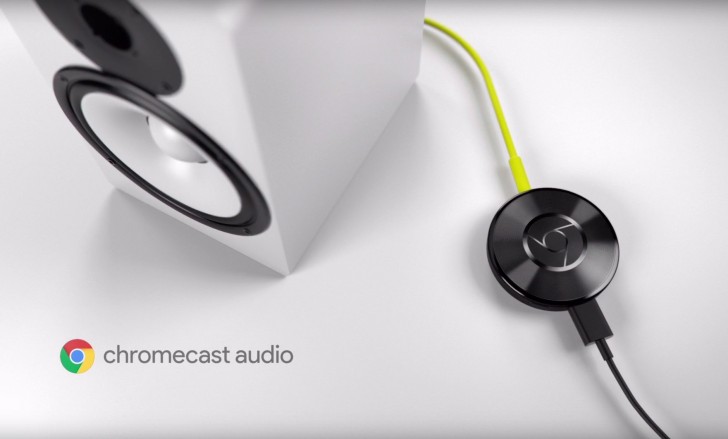 Spotify, Google Play Music, Deezer, BBC iPlayer Radio and others are available natively for music streaming. Another option is to mirror the audio from your Android device your laptop's Chrome browser to a Chromecast so you can use pretty much any music service you like. You can use your local collection too, of course.
Either way, the streaming is done over Wi-Fi so no quality is lost (rather than the lossy Bluetooth). And friends and family can easily share music from their devices too without any setup required.
R
When its launching in India???/ Want to buy ...
G
I wonder how many of those features are REALLY related with hardware or it is only an issue of software (to force users to upgrade). Pardon me, but we Android users are already pissed of with this dirty upgrade game. I don't hesitate to throw the old...
ADVERTISEMENT