Starting with Google Maps version 10.45, a slightly updated interface appears when using the app through the Android Auto standalone app. The update gets a slightly new appearance with updated buttons and more floaty signs and menus.
As reported by Android Police, the directions and signs during navigations now have rounded corners and take up less space so you can still see some of the map in the back. At the same time, the update makes landscape navigation better. Directions don't take up the length of the screen and popping up the settings menu will no longer cover the whole screen.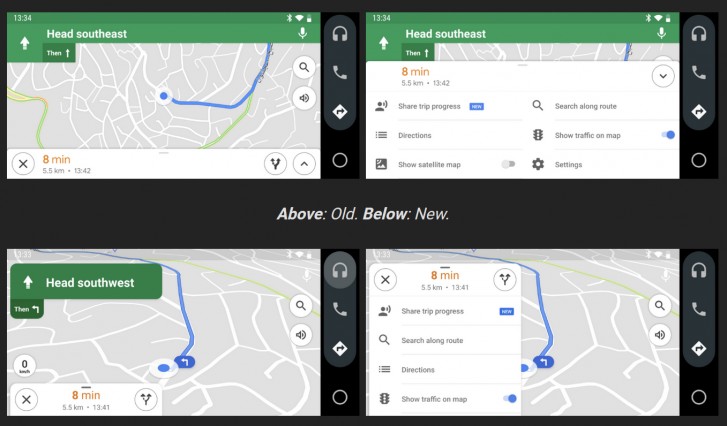 Source: Android Police
Android Auto's standalone app was supposed to be phased out in favor of the in-car experience. Instead, the app stuck around on the Play Store and anyone can download it to experience Android Auto without a compatible in-car head unit.
Y
That annoying menu should be removed, it takes major part of the screen. They should remove it, and allowing for easy zoom in and out in the screen One last thing they should add the ability to choose first or second sim card
S
Google maps does show the speed limit in the UK. That came in a while ago.
B
Anyone who owns an Android device knows they can go into settings and keep the display turned on. Who ties your shoes for you?