Google maps is introducing a new feature, not particularly useful, but more for those who wish to personalize their Google Maps experience as they wish. Google introduces these location stickers which let you tag your favorite and most commonly visited locations with different stickers like a tree house, an apartment building, a teepee, or even a castle. There is another selection of stickers for your work location such as an office building, a boutique, a gym or a school.
Google's intention is to let people label their favorite places that they visit regularly in order to quickly tap on the location's sticker, then check the bus or train routes, traffic, or (just introduced this month) car service fares. Google also says you will receive notifications showing you the best way to get to your potential next destination.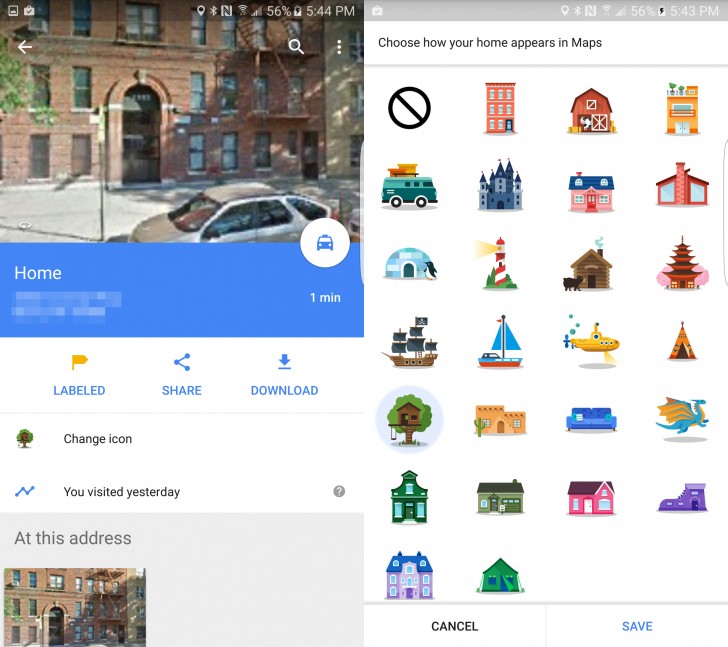 Not that Google hasn't been doing this already, Google has been able to predict where you might be heading on a weekday night or whenever I had class at the University, Google would always be a step ahead and warned me about any traffic jams before heading out.
While you COULD already do this with stars, a bunch of stars on a map becomes boring after a while, stickers let you easily spot a favorite location in you maps app. Of course, make sure you are signed into your Gmail account in order to choose your stickers.
D
This is awesome! You can add cute stickers with your favorite locations. =)
D
Come to think of it, I think all of their client's information is stored on their google cloud. But here is my question, how can they leak any private info of their clients?
D
Hmmmm... I've sometimes use google maps when I sometimes get lost to my usual route. Well with that new update, it lets you bookmark your favorite locations by adding "kawaii" stiickers within it. [Victory Pose] Great Job Guugur!