After five years of launching the service, Google has finally launched Play Music in India.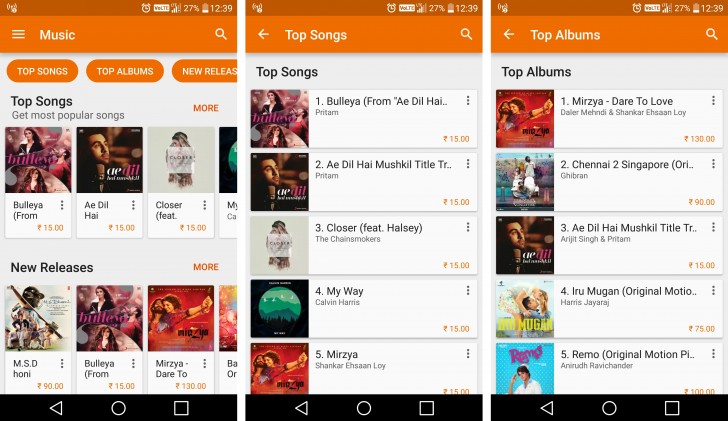 Users in India will be able to see the Music section in Play Store and within the Play Music app. For now, only the option to purchase music is available, and you donít get the subscription streaming service.
Like Apple, Google is providing highly localized content, available in multiple Indian languages, along with the usual international music. Prices for individual tracks is INR 15 (23Ę) and album prices can vary greatly depending upon the number of tracks.
The purchased content is then available in all platforms where Google Play Music is available, such as on the web and in the Play Music app on Android and iOS.
D
Just like Itunes or Apple Music Indian debit cards are not accepted so totally useless for us debit card holders. Also Google Play Gift cards in India can buy Apps, Movies, Games but not Music. So till then only credit card holders are very few...
A
Well google is just beginning, and other providers like saavn, gaana, etc are already playing in the field with exclusives, streaming and high quality audio. Hopefully Google is able to pose a good enough USP for people to use this app.