Google announced another update for Chrome OS, and this time it brought some rather unexpected features for Chromebooks and Pixel Slates. Key features include better media navigation between tabs, more photo modes and easier way to clean notifications.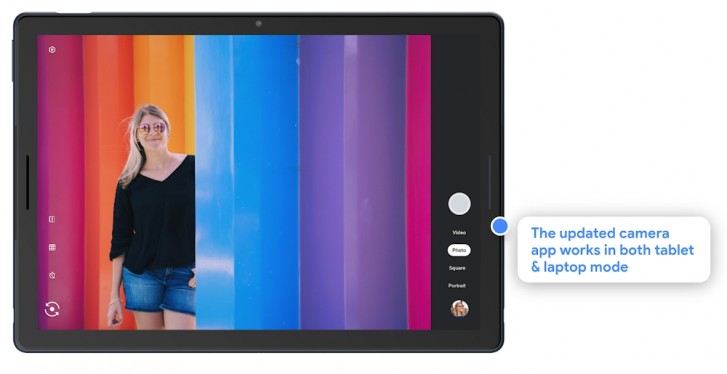 Google issues new updates every six weeks, but this one grabbed our attention particularly due to the Portrait Mode and Square Mode. We understand there are some people who take photos with their tablets, including a Pixel Slate, but we simply cannot fathom why would someone use a 12.3" device when a simple smartphone does a much better job.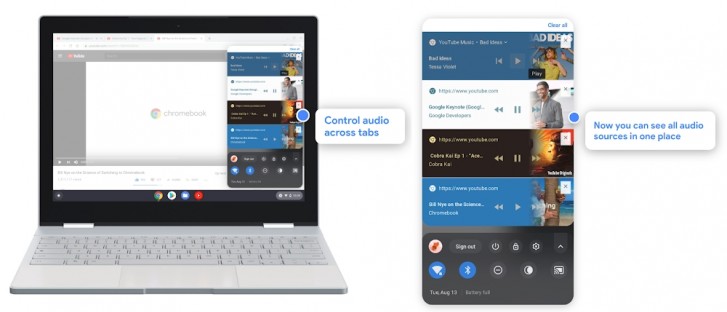 The media improvements include a clear marking for all tabs and apps that are playing sound in a bigger and better way, so you can control them easier - rewind, next track, play/pause buttons are more visible - similar to what Android does.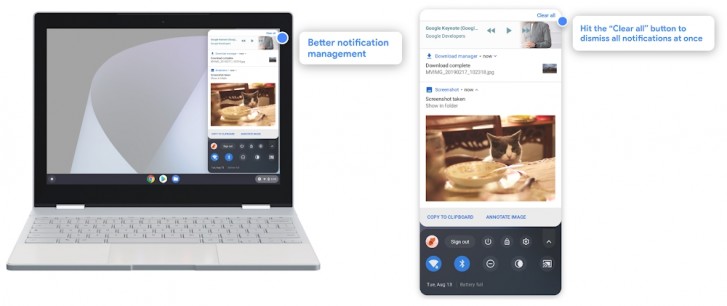 The easier way to clean notifications is a simple "Clear all" button that was lacking from stock operating systems by Google for a long time. Now Chrome OS joins Android Pie in being better late than never since many other mobile UI platforms implemented the feature many moons ago.