A while back, we reported about the Pixel launcher along with a method for installing it. In order to be able to use the wallpaper choose, we were also required to install a second APK which would bring the wallpaper chooser's own functions.
Today, you can download Google's own "Wallpapers" app which brings the same functionality to any other Android smartphone. You can choose from different categories like: Earth, Landscapes, Cityscapes, Life, and Textures. You can find a large variety of wallpapers on any of these categories, and you can also set a category to display a new wallpaper every day.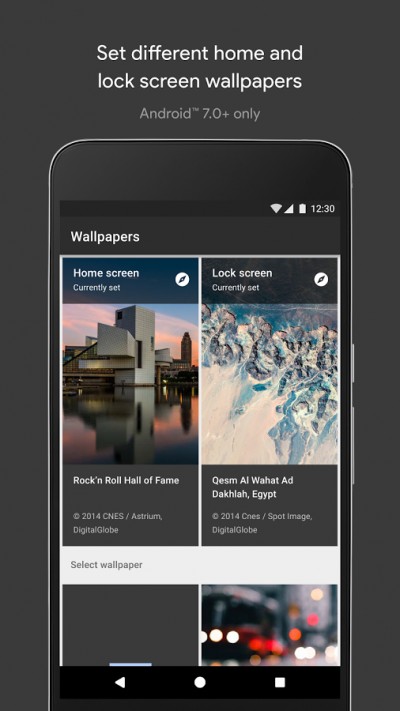 You can also choose between a few live wallpapers, as well as browse through your photos to choose as a wallpaper.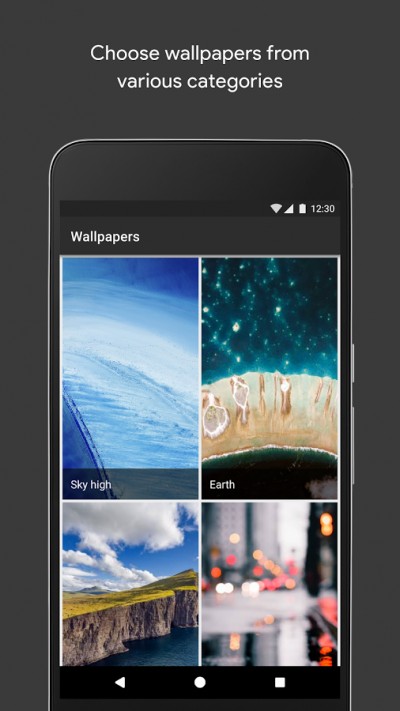 Likewise, if you really like one of the wallpapers that was assigned to your screen, you can refer back to the same Wallpapers app and read up about what you found in the wallpaper. This reminds us much of the Chromecast and how you can lookup whatever is being displayed between shows or movies.
It looks like there's a pre-defined number of wallpapers per category. These wallpapers are definitely being downloaded from a server somewhere, as well. With that being said, I hope Google will maintain this app well and provide new wallpaper categories as well as seasonal ones.
Despite only having a few thousand downloads right now, the Wallpapers app carries a 4.8-star rating on the Google Play Store. It looks like many users are loving the fact that the wallpaper changes every day, something that we haven't really seen phone makers do, other than Huawei with its Magazine unlock. The lock screen changes every time you wake the phone.
The screenshots do say the app will only work with Android Nougat. However, the app is working just fine on our Moto Z.
I ready have that on my Lumia 930. An app that changes my wallpaper every one hour.
h
Actually, it says that the lockscreen and home screen feature only works on 7.0 and up. I tried it, and yeah, I can only change the home screen.
?
Google should be ashamed of themselves for keeping some great features like Google assistant exclusive for the pixels device