Leica Dual Camera v1.0, kind of
Just like the Honor 8, the Honor 8 Pro features two 12MP sensors - one is fairly standard and captures color photographs while the other is monochrome (black & white). The latter lacks a Bayer filter which is used in conventional cameras to produce color images. There is also a dual-tone LED flash.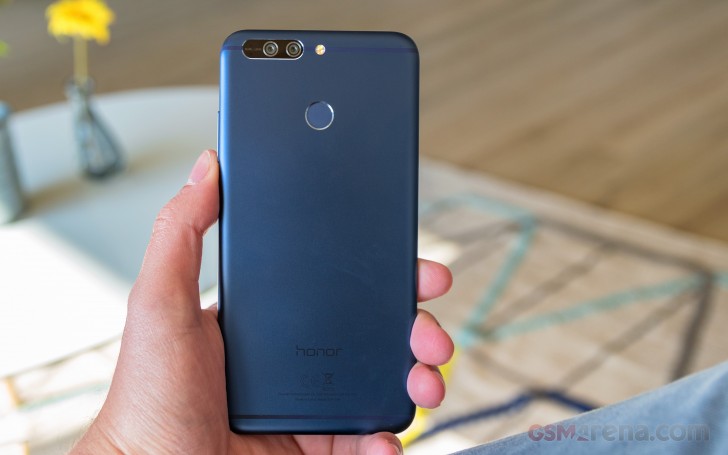 This is the same camera setup we have met on the Huawei P9, sans the Leica branding. This means you won't be getting the proprietary Vivid and Smooth film modes. But wait for the kicker - unlike the Honor 8, the Pro model allows you to capture B&W photos straight with the monochrome sensor. Manual monochrome mode is not available, which is reserved only for the P series, but this is a silver lining we are happy to live with.
The Honor 8 Pro, just like the Honor 8 and P9, relies on the secondary B&W sensor for capturing more light and occasionally to play with the depth of field. Often, when you shoot with the RGB camera, it snaps a picture with each sensor and uses the information from the B&W photo to enhance the color one. This makes for better low-light shots as it helps reduce noise.
The Huawei camera app offers a Manual mode, which has RAW shooting, manual focus, shutter speed and ISO and a few other options. The Pro camera interface is very comfortable, but only if you know how to use it.
All the camera options are hidden in menus you can bring up by swiping up or down from the screen (assuming you hold the camera in landscape mode). This may be confusing at first but you quickly get used to it. The main menu houses all the available shooting modes - Photo, HDR, Panorama, Beauty, and Light Painting. There is also an advanced settings menu, summoned by a swipe from the top.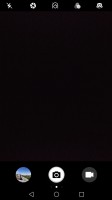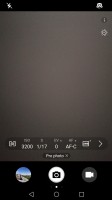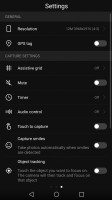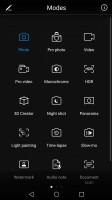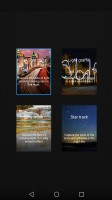 The camera app • Pro mode • Settings • All shooting modes • Light Painting
Monochrome camera
Since we talked about the B&W photos first let's kick off with such samples. The daylight scenes are nothing short of excellent - there is great amount of resolved detail, noise is pretty much non-existent, and the contrast and the dynamic range are striking. The bokeh on the closeups is very pro-like, which is another hat tip for Huawei.
The low-light samples aren't as good as the P10's nor as those we saw on the P9. But they are still very much useful and given the right scene you could snap a very dramatic and beautiful photo at night. It will pack more detail and less noise than the color camera, and thus offers better quality for a demanding scene.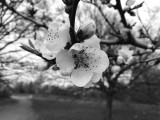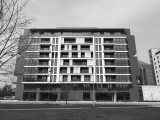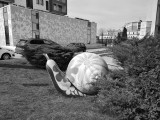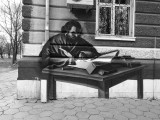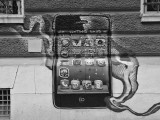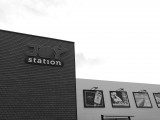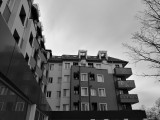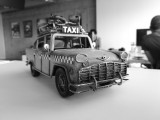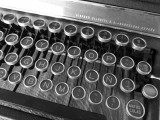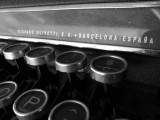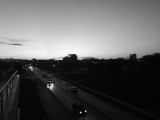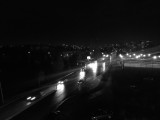 Honor 8 Pro 12MP monochrome camera samples
Color camera
Let's focus on the regular color camera and its image quality in daylight scenes. The 12MP color samples came out with more than enough resolved detail and very good dynamic range. Noise levels are adequate, and colors are mostly true to real life. Those are some solid samples and if they were a little bit sharper, they could have been easily among the best 12MP images we've shot lately.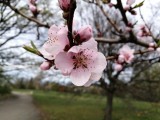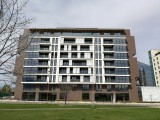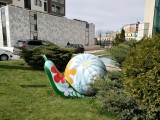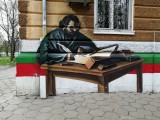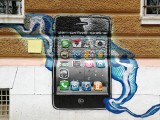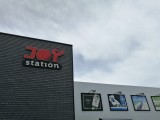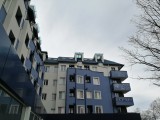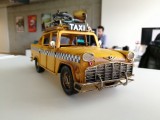 Honor 8 Pro 12MP color camera samples
Dynamic range in color images is often striking, but it's even better in the monochrome photos. We suspect some auto HDR trickery is involved here. We noticed a comment saying "hdr" within the EXIF in some pictures, even though we didn't use HDR. Then again, those who lacked the "hdr" mention in the EXIF, were just as good. But in case you don't like your regular photos, you can force HDR where necessary - the Honor 8 Pro exceled at this mode, too.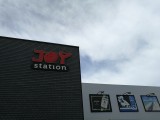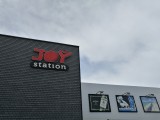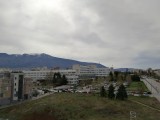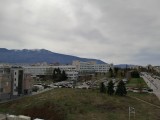 HDR off • HDR on • HDR off • HDR on
Variable aperture effects
The main purpose of the second camera is to provide improved low-light performance, as the lack of an RGB filter on top of the sensor lets more light to the sensor, which means less noise. The info is then mixed with that coming from the regular sensor so you get a less noisy but still fully colorful image.
And since the two cameras combine to create a depth map of the scene, they leverage this information to recreate a high-quality optical background defocus effect (bokeh). There is live bokeh preview, so you'll always know what the result will be. But in case you are unhappy, you can always change the focus point post shooting, and you can even opt for some nice effects.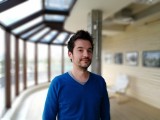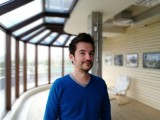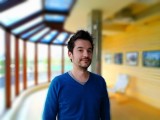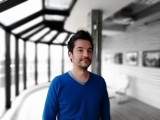 F/1.0 sample • F/2.8 samples • saturated background effect • monochrome background effect
Low-light photography
You can get two different types of low-light samples if you have a tripod or at least a place where you can leave the Honor 8 Pro still. You can either use the Light Painting mode, where the Honor 8 Pro takes a picture with default settings and then captures only the moving lights imitating a professional long exposure shot of say, car speeding along the road.
Or you can use the manual mode and tweak the settings by yourself and thus get a really bright and detailed low-light sample.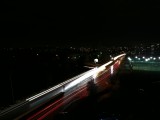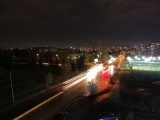 Light Painting - Car Trails (13s shutter) • Manual (Pro) mode (ISO 100, 3.2s shutter)
And whether you love playing with the Pro mode or not, the Honor 8 Pro is capable of taking some great low-light images no matter which camera you are using.
Even at night time, the Honor 8 Pro is perfectly equipped to produce detailed photos, with low levels of noise and pleasant colors.
And here are the same scenes shot with the 12MP monochrome camera. They are a bit less noisy and offer higher contrast.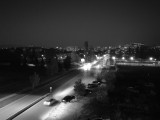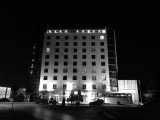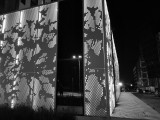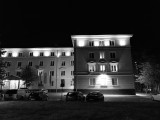 Honor 8 Pro low-light monochrome samples
Finally, we captured the same scenes with the 12MP camera on the iPhone 7. It has a wider f/1.8 aperture and with the help of the OIS, the iPhone's images were shot at much lower ISO and shutter speed and thus some of them came out a tad less noisy. It's really hard to declare those better than the Honor 8 Pro's though, which even without OIS and with completely different settings managed to capture almost identical stills.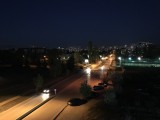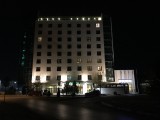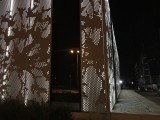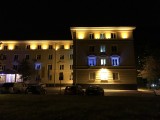 Apple iPhone 7 low-light samples
We also snapped this photos at 2m distance with the flashed turned off and on, to give you an idea of its strength.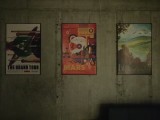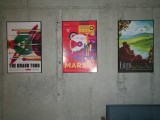 Low-light indoors samples • Low-light indoors sample with flash
Panorama
The panorama mode is one of the better implementations, switching automatically between portrait and landscape. When shooting in portrait, panoramic images turn out just over 3,000 pixels tall and the sample below is about 20MP. Stitching is good, exposure is even, and the captured detail and dynamic range are nearly at same level as on the regular still images.
Selfies
The front camera of the Honor 8 is an 8MP unit shooting images at 3,264 x 2,448 pixels. It's paired with a f/2.0 lens. There is the obligatory beautification feature, which attempts to mask skin blemishes, but mostly gets rid of any fine detail in the shot.
If you go for a regular photo, the resolved detail is quite satisfactory, the colors and contrast are great, too, but the colors are somewhat washed out.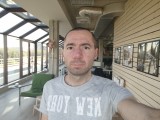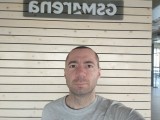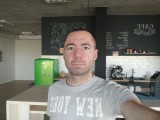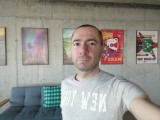 Honor 8 Pro 8MP selfie samples
Picture compare tool
You can check out how the Honor 8 Pro camera stacks up against the competition in our Photo compare tool.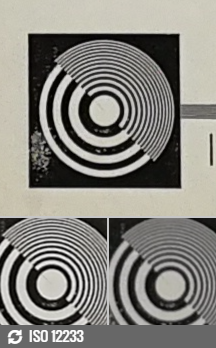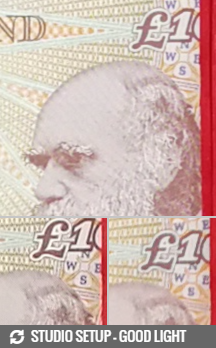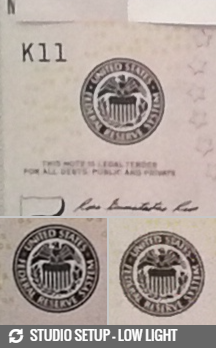 Honor 8 Pro vs. Honor 8 vs. Huawei P10 Plus in our photo compare tool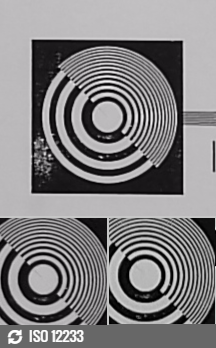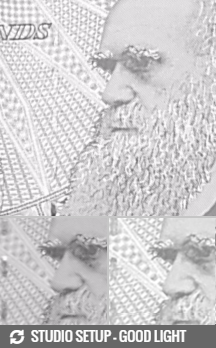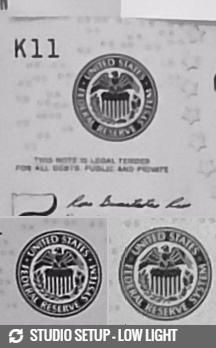 Monochrome: Honor 8 Pro vs. Huawei P9 Plus vs. Xiaomi Mi 5s Plus in our photo compare tool
Video recording at 2160p
The Honor 8 Pro is capable of 4K video capture. Just like the P10, however, the Honor 8 Pro encodes its 4K videos using the H.265 codec. The consequences are two-fold. On the positive side, the bitrate of 30Mbps is rather low for 2160p footage, and hence files take up less space (compare that to the ~50Mbps MPEG-4 4K videos of most competitors). The downside is that YouTube still doesn't offer support for this standard, so we've uploaded the test samples on Vimeo instead.
We also observed some minor compression artifacts when we examined the Honor 8 Pro videos of our lab test charts. In the real-life footage, however, we didn't notice any issues. Apparently, the algorithm doesn't like stationary uniformly gray objects. So while we do suggest you check out the video compare tool below, be aware that it's not strictly representative of real world results.
1080p videos use MPEG-4 compression, so they're YouTube-friendly.
The 1080p/30fps videos have a rather standard bitrate of around 17Mbps, while 1080p/60fps is exactly double that. Surprisingly, you'd get larger files per second of footage from the 1080p/60ps mode, than from its 4K mode. But that's expected as the 1080p videos use H.264 video encoding.
Audio is recorded in stereo at 192kbps, which is great.
4K videos are sharp and detailed and exhibit good contrast and pleasing colors. The dynamic range is quite decent, too.
As it happens all too often, the 1080p footage is just okay, nothing spectacular. The good thing is that the smoother 60fps mode doesn't come at the expense of detail.
The Honor 8 Pro offers digital video stabilization but it's available only for the regular full HD videos. Walking is one way to demonstrate how good video stabilization is, and we shot a couple of samples for you to enjoy. Sure, those aren't perfect, but the vibrations are small, and we are happy with what we got.
As usual, we've provided unedited samples straight out of the camera for you to download - 2160p@30fps (11s, 42MB), 1080p@30fps (11s, 25MB), and 1080p@60fps (10s, 43MB).
Video compare tool
Be sure to head over to our video compare tool to check where the Honor 8 stands against the rest.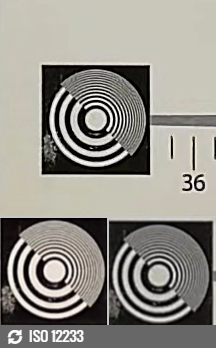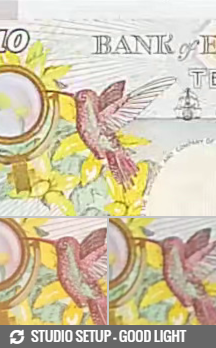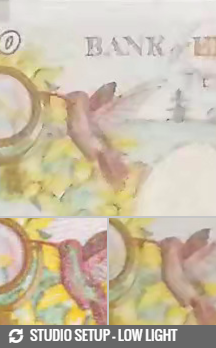 Honor 8 Pro vs. Huawei nova plus vs. Huawei P10 Plus in our video compare tool: 2160p