6 cameras total, sort of
The Honor Magic 2 is equipped with a total of six cameras, three on each side, but the front ones aren't all 'cameras', strictly speaking. First things first, though. On the back, there's a primary 16MP module with an f/1.8 aperture lens that has a 27mm equivalent focal length. An additional 16MP camera has you covered for ultra wide-angle shots thanks to its 17mm equivalent lens (f/2.2 on this one). And then, there's Huawei's long-time favorite - a monochrome camera (24MP, f/1.8, 27mm).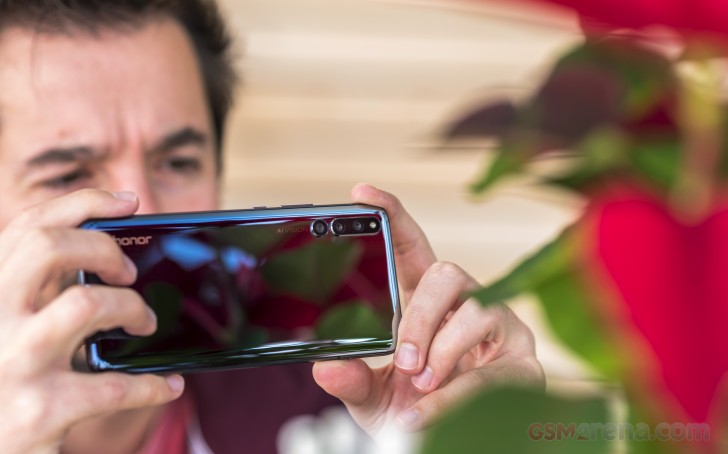 Over on the front, there's yet another 16MP shooter and Huawei likes the 27mm focal length for its lenses, apparently - this one is too. The aperture is f/2.0. Which brings us to the other two supposed cameras - effectively, they're a couple of 2MP depth sensors, instead of actual standalone modules that you can take different pictures with. But it does bring the overall tally to 6, so the marketing team can be happy.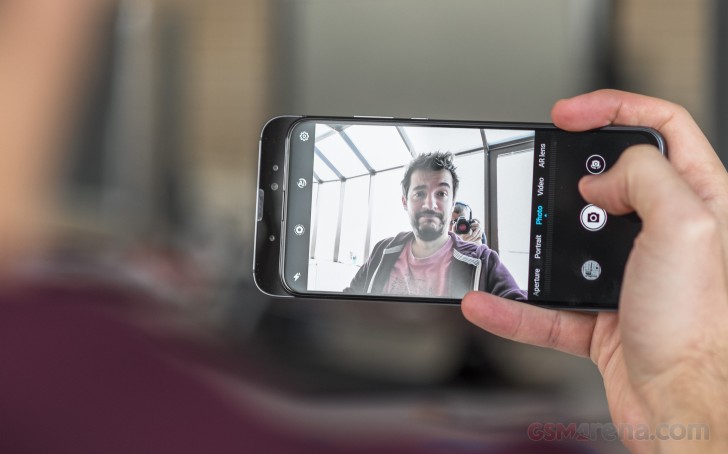 Anyway, the app UI is familiar from previous multi-camera Huaweis, though it is a bit simplified compared to what you'd get on, say, the Mate 20. There's an AI toggle in the viewfinder, and engaging it enables the scene recognition that will tell apart 60 different categories of subjects and tune settings accordingly.
The mode selector is at the bottom of the app window, and we have the usual gripe with Huawei mode selectors - you swipe left or right to change modes, but you can't swipe on the viewfinder, just on the selector itself. Swiping up and down doesn't switch between front and rear camera either, you have a button for that (admittedly, it's at the bottom within easy reach). Basically, you're still wasting the viewfinder by not having gestures enabled on it, except for pinch to zoom.
As for switching between cameras, a tap on the '1x' button in the viewfinder toggles consecutively the '2x' and the '0.6x' zoom levels, only the 2x mode isn't optical - there's no telephoto camera hardware. The '0.6x' is very real, though.
There's no quick way to engage the monochrome camera - it's one of the numerous modes in the 'More' pane on the mode selector, along with Panorama, Time-lapse, Light painting, and HDR, among others. And while we're at it, what's with the manual HDR mode when everyone else has some sort of Auto HDR already enabled?
There's a Pro mode here where you can adjust parameters yourself - ISO (50 to 3,200), shutter speed (1/4000s to 30s), exposure compensation (-4 to +4EV in 1/3 stop increments), and white balance (presets and specific temperature). You can also choose the metering mode (matrix, center-weighted and spot), and the focus mode (single, continuous and manual). If the phone thinks you messed up the exposure, an icon will pop up to warn you.
Since bokeh effects became all the rage, Huawei phones have had both a Portrait mode, and an Aperture mode, and these gradually diverged in their features. In Aperture you can choose the simulated aperture in the range from f/0.95 to f/16. Post shot, you can change the aperture and the focus point within the Gallery.
In Portrait mode you can enable and disable the background blur (why disable it if you've chosen the mode in the first place, though), but you can also fool around with the bokeh shapes - circles, hearts, swirl or discs. You can also opt for simulated lighting, and you can even add some beautification on a scale from 0 to 10.
Image quality
Daylight image quality out of the main cam isn't great. Detail levels aren't what you'd expect from a 16MP cam and there's a general softness to the photos. Dynamic range is about average - as in, it's not particularly wide. Colors are pretty nice, though. They are vivid, but not over the top.
One prevalent issue we observed in the Magic 2's photos that we hadn't seen to such an extent recently is weird color fringes in high-contrast out-of-focus areas - check out the green outlines in the tree branches in the second sample and the pink coloring of the building facade in the background in the third sample. Not good.
We flipped the switch to turn on AI mode and surprise-surprise, the blues and greens in landscapes didn't go out-of-this-world oversaturated like earlier Huawei AI processing tended to do. In fact, we observed mostly negligible differences.
We found it funny that the Magic 2 has a 'Watch' scene mode - the AI clearly recognized our pocket watch close-up. Not that it made much difference in the processing.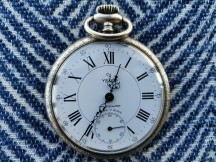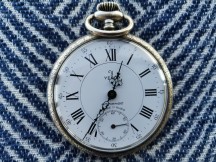 Watch close-up: AI on, watch mode • AI off
Looking at the numbers, the ultra-wide angle cam appears to be the same as on the Mate 20 (not the Pro), but in practice, it was a bit softer towards the edges. It's still very well geometrically corrected for such a wide angle lens on a phone and distortion, while visible, is nothing like what you'd get out of Galaxy A7 (2018), for example.
On to some black and white photos. The most detailed images by the Magic 2 come from its monochrome camera - it's got the pixels and it lacks a Bayer filter. No wonder then that it can capture the true pattern of the blinds in the first scene below in some stunning detail.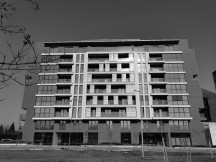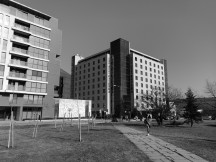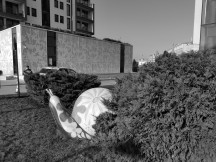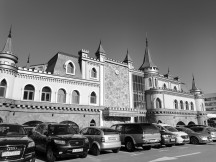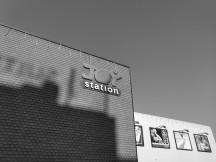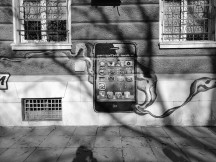 Camera samples, black and white
In low light, the Magic 2 actually takes quite decent photos. Again, there's not much difference between AI and non-AI shots and even if they're pretty soft, noise is minimal, the exposures are nice, and there's no color desaturation.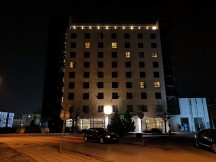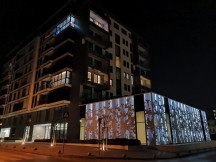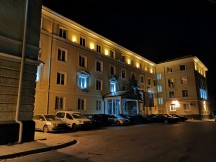 Low-light samples, Photo mode, AI on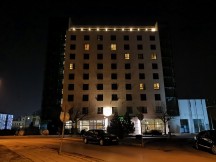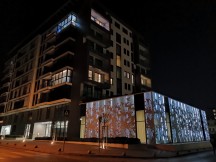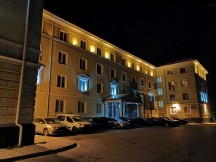 Low-light samples, Photo mode, AI off
Night mode produces noisier images, but more detailed ones - of static subjects, of course. Dynamic range is improved and highlights in point light sources are restored. There's inevitably a bit of a watercolor effect, but that's the price you'll need to pay.
The next step is to head over to our Photo compare tool, where you can see how the Honor Magic 2 stacks up against the competition in rendering our test charts. We picked the higher-end stablemate Mate 20, and the OnePlus 6T to get you started, but you can swap them out for any other two phones.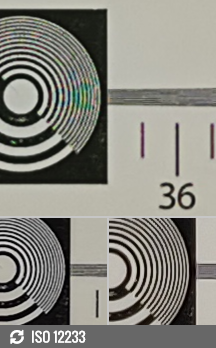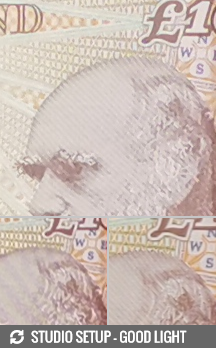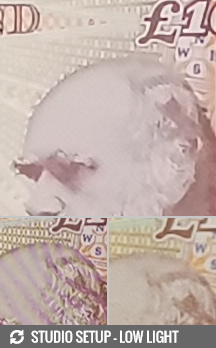 Honor Magic 2 against the Huawei Mate 20 and the OnePlus 6T in our Photo compare tool
Portraits
As we mentioned, the Magic 2 has two faux blur modes, with Portrait mode tailored to taking photos of people. We kept beatification off, and stuck with the default 'circles' blur shape. Subject separation turned out quite great and we're liking the gradual increase in blur the further the objects in the background go.
Aperture
While Portrait mode focuses on gimmicky stuff like beautification and bokeh shape, Aperture mode lets you adjust the level of the blur by simulating different aperture values. It will give you more background blur than Portrait mode if you go for the wider apertures.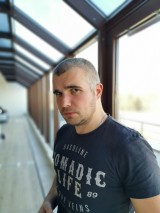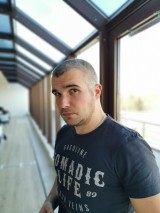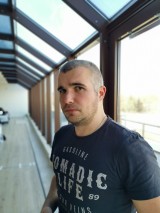 Aperture samples, people: f/0.95 • f/2.0 • f/4.0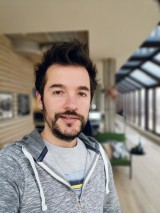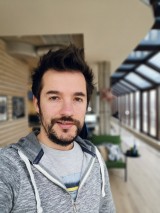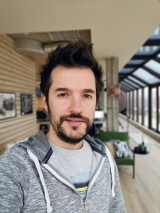 Aperture samples, people: f/0.95 • f/1.4 • f/4.0
It's this mode that's best suited to isolating non-human subjects from distracting backgrounds.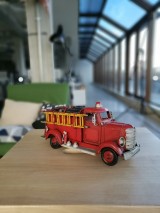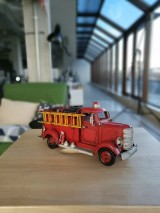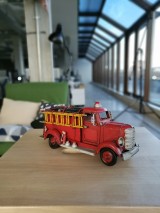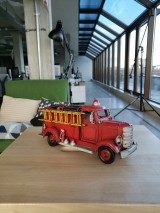 Aperture samples, non-human subjects: : f/0.95 • f/1.4 • f/2.8 • f/16
Selfies
Slide open for some selfies. Only make sure you're closer to the phone than a full arm's length, because that's where the plane of sharp focus on this fixed-focus lens is.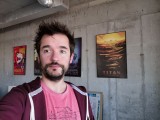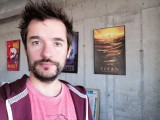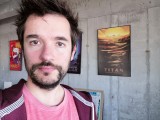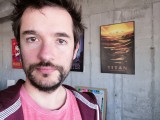 Selfie samples: Exploring different distances
We do tend to default to arm's length shooting so we can fit more in the frame, hence the out of focus samples below. Looking at fit to screen magnifications, you're likely to appreciate the true color rendition, but high-contrast scenes show that dynamic range is lacking.
The selfie portraits, these shots have pretty great subject separation, though we imagine it would have been just as good with just the one depth sensor, instead of two.
Video recording
The Honor Magic records video in up to 2160p resolution, where only a 30fps frame rate is available - there's no 60fps mode. Then again, the proper Huawei flagships don't have it either, so why expect it here?
You get to choose between h.264 and h.265 codecs, but Huawei's processing usually uses very low bitrates for h.264 anyway, so storage shouldn't be an issue. Specifically, the bitrate for 4K using the h.264 codec is 25Mbps (others are usually around 42Mbps), and it drops to 19Mbps for h.265. 1080p footage gets 10Mbps in 30fps and about 19Mbps in 60fps. Audio is always recorded in stereo at 192kbps.
4K video is nothing impressive, with detail levels in particular not quite up to par. Then again, the Mate 20 and 20 Pro weren't great in this respect either, so it would have been surprising if the Magic was any better. 1080p is about there as well, with the usual slight drop in quality when going from 30fps to 60fps.
The colors also tend to be particularly drab, a bit more so than the already not very lively Mates. Add to that the marked difference in color rendition between the 1080p/30fps mode and 1080p/60 and 4K, and we'd say Huawei/Honor has some wrinkles to iron out in its video processing.
As we observed on the Mates, 4K videos from the wide-angle camera have a frame rate below 24fps instead of the usual 30fps. They're reasonably detailed for what they are, but the dull colors are here to stay. Again, 1080p/30fps differs in its color science.
There is no electronic stabilization and video footage captured while walking is practically unusable.
We've also shot our test charts with the Honor Magic 2 and below you can find quick shortcuts to a comparison with the Mate 20 and the OnePlus 6T. You can obviously pick others from the drop-down menus.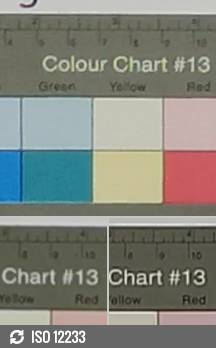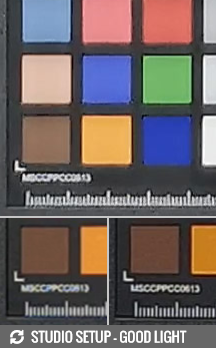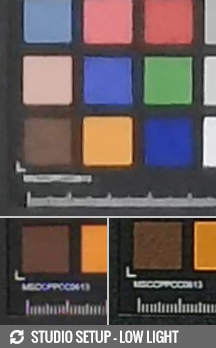 Honor Magic 2 against the Huawei Mate 20 and the OnePlus 6T in our Video compare tool