Hot take: Samsung's Galaxy Z Fold3 5G, Z Flip3 5G, Galaxy Watch4 and Buds2
Samsung's recent Unpacked event was its busiest yet - we should know, we've been to all of them - it brought two foldable phones, two watches and new earbuds and bar none, all of these devices are at the front of their respective fields.
So with the dust settled let's draw a few early conclusions from the event.
Samsung's Galaxy Z series are the standard-bearers
The first Galaxy Fold in 2019 was a true marvel. It was unlike anything we'd ever seen. But it was also a first-gen device and it wasn't fit for everyday duty. The Galaxy Z Fold2 5G was the first folding phone that was ready for that and it's no small feat for Samsung to achieve it only the second generation of its foldable project.
But in 2021, the Galaxy Z Fold3 5G and Z Flip3 5G are refined, sturdy, premium and truly ready to be carried and used daily.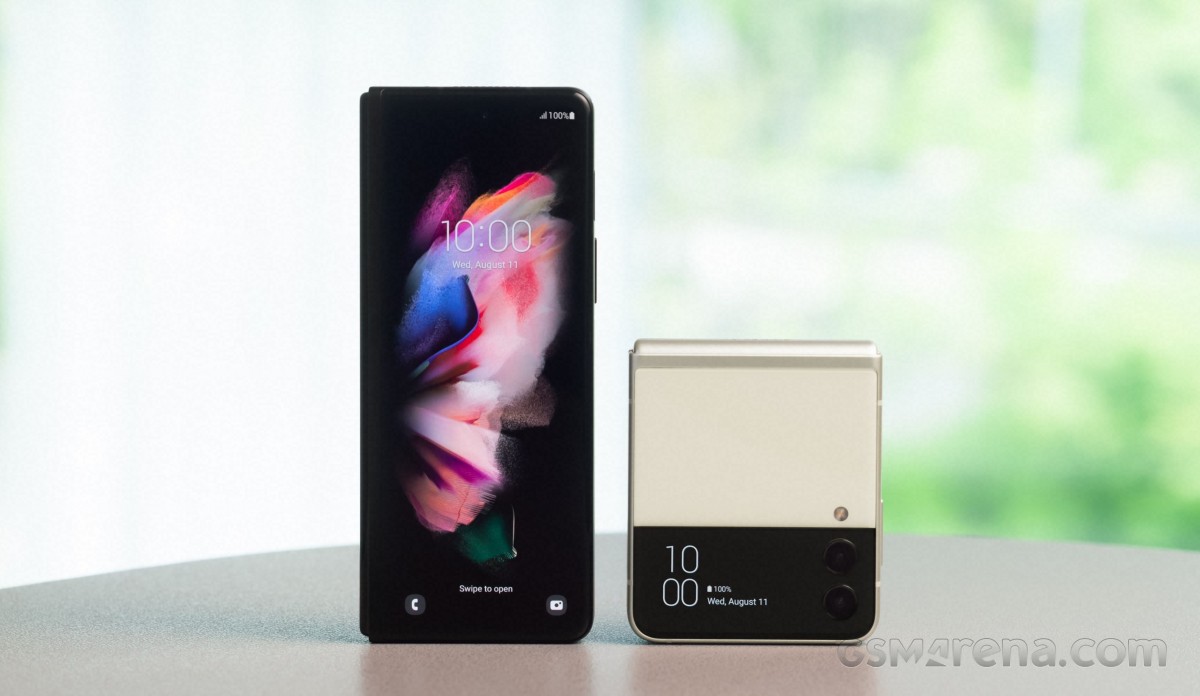 They're also the most rounded folding phones in business. They have the most advanced displays, capable and versatile cameras, mature and dependable software and competent build quality that leaves us confident that they won't fail during their tenure.
Water resistance is impressive, but the S Pen is the standout feature
A huge part of making the Galaxy Z Fold3 5G and Z Flip3 5G ready for mass adoption is the added water resistance. It's very complicated to water proof a device with two separate bodies and a moving hinge between them. Samsung goes into detail about the way it managed to pull it off in the video below. Keep in mind that the Galaxy Z Fold3 5G and Z Flip3 5G are not protected against dust, so you should still be a bit more careful with them.
But the real win for Samsung's laudable engineer team is the S Pen support on the Galaxy Z Fold3 5G. It took making a special S Pen with a softer, retractable tip, two individual digitizers and a lot of work to achieve the S Pen support and that's as impressive as it gets.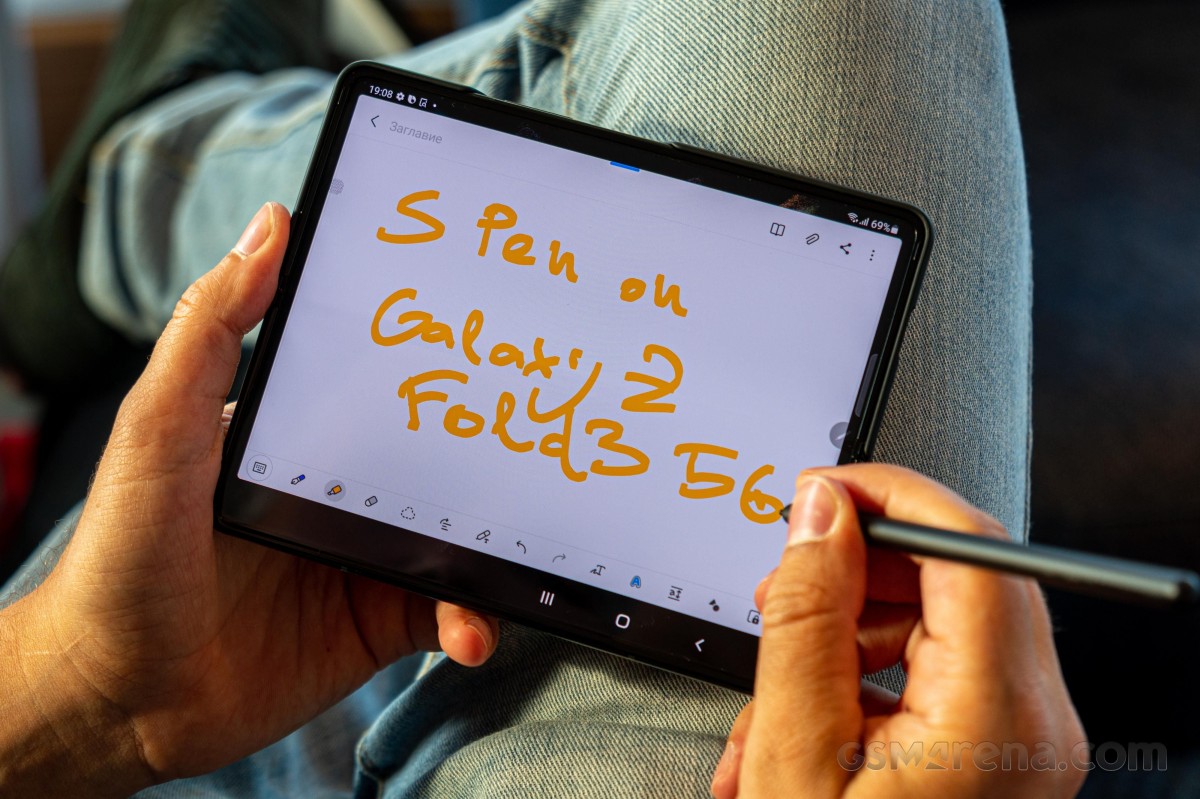 It also softens the blow from not having a Galaxy Note series this year. Even better, Samsung is bundling a flip cover case and the S Pen Fold Edition with pre-orders in many regions, which would put an S Pen into many new Galaxy Z Fold3 5G owners' hands.
Cameras disappoint
The Galaxy Z Fold3 5G launches at $200/€150 cheaper than its predecessor, while the Galaxy Z Flip3 5G is a whole $450 cheaper. That brings the pair of foldables as close as Samsung could muster to the mainstream-acceptable price limit. But that required some cost-cutting.
The cameras are the main victim. Taken mostly unchanged from the 2020 Galaxy Z Fold2 5G and Flip 5G, saying that the cameras are nothing special is an understatement. The Galaxy Z Fold3 5G's main 12MP camera has a f/1.8 lens, 1/1.76" sensor and 1.8µm pixels, which is decent by 2021 standards, but far from what flagships offer these days. But its fixed-focus 12MP ultrawide with 1.12µm pixels and 12MP f/2.4 2x zoom with tiny 1.0µm pixels are straight out of 2018.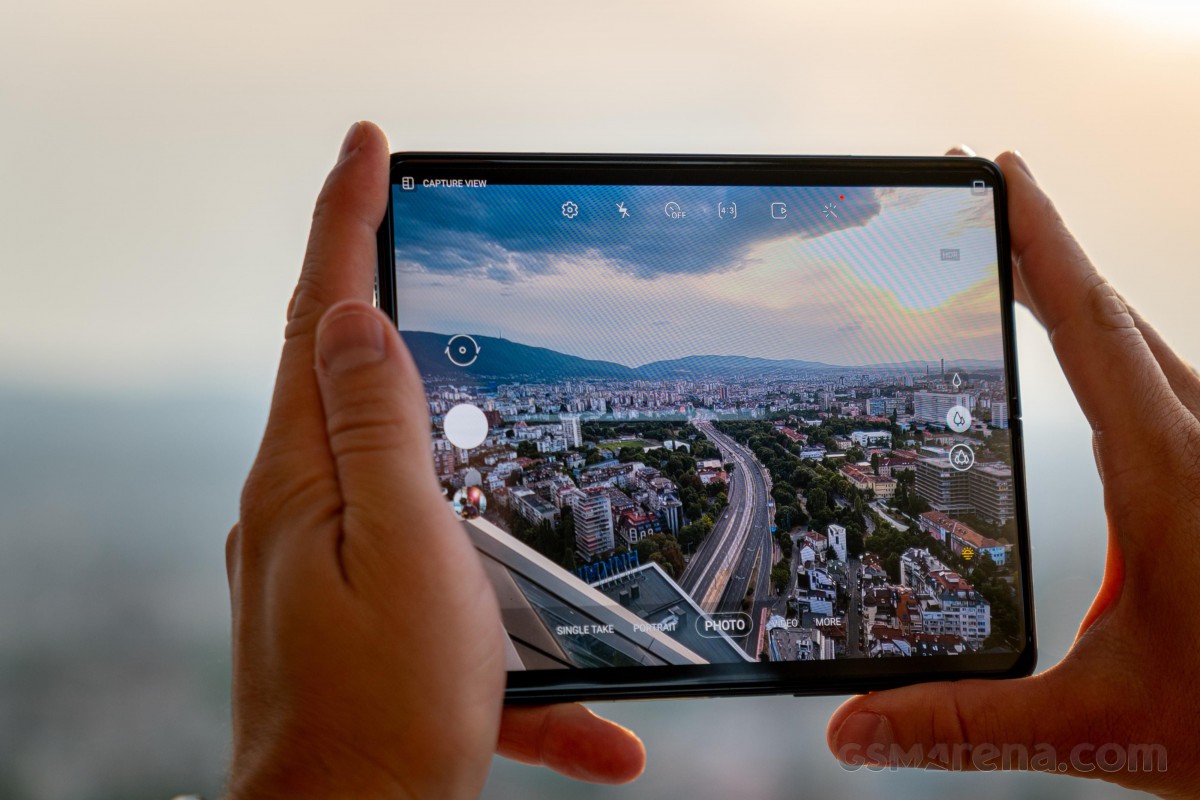 The Galaxy Z Flip3 5G has the same non-autofocusing ultrawide and an even smaller main sensor.
Sure, with Samsung's expertise in processing we expect both phones to do an adequate photography job, but they remain the major weak point in the two foldables' resumes. Particularly when the Huawei Mate X2 showed that foldable phones and flagship cameras don't have to be mutually exclusive.
Under display camera enables an uninterrupted main display
Samsung implemented a 4MP f/1.8 2.0µm under display camera on the inner display of the Galaxy Z Fold3 5G. It's looking like this imager won't be as good as the regular 10MP punch-hole selfie of the old Fold2, which may appear as a downgrade.
However it makes for an uninterrupted 7.6-inch main display and with the way most people used that camera it's actually a big step forward. The under-display camera will still serve fine for video chats, which is all it needs to do really. After all, with the Fold3 you still have a 10MP punch hole selfie on the cover screen, but crucially also the option to do selfies with the main camera by using the cover screen as a viewfinder.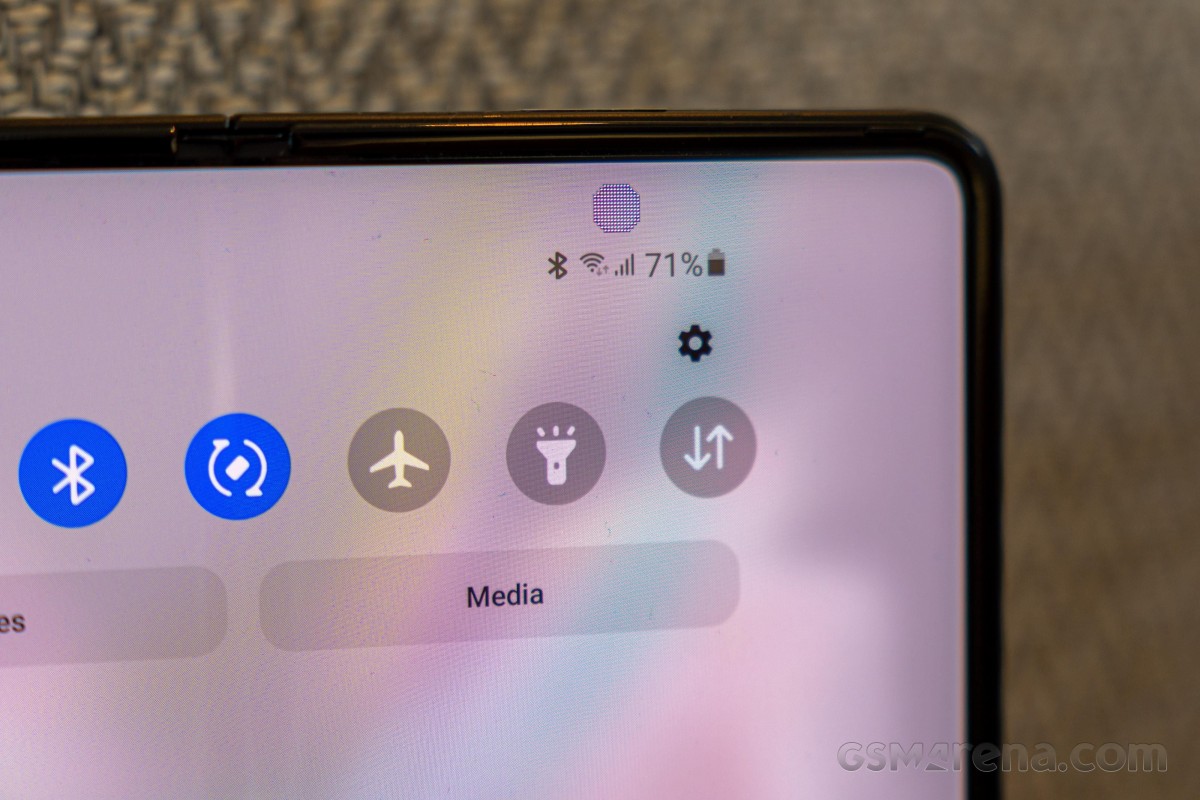 You can see the irregular pixel pattern over the 'hidden' camera if you go looking for it, but after a while you'll mind it even less than the crease that was supposed to be a big issue, but never troubled any of the adopters.
All displays are better
Samsung made updates to all the displays on the new Galaxy Z series devices. The cover display on the Galaxy Z Flip3 5G got four times larger and is finally usable for more than just switching off alarms, while its inside display got faster 120Hz refresh rate.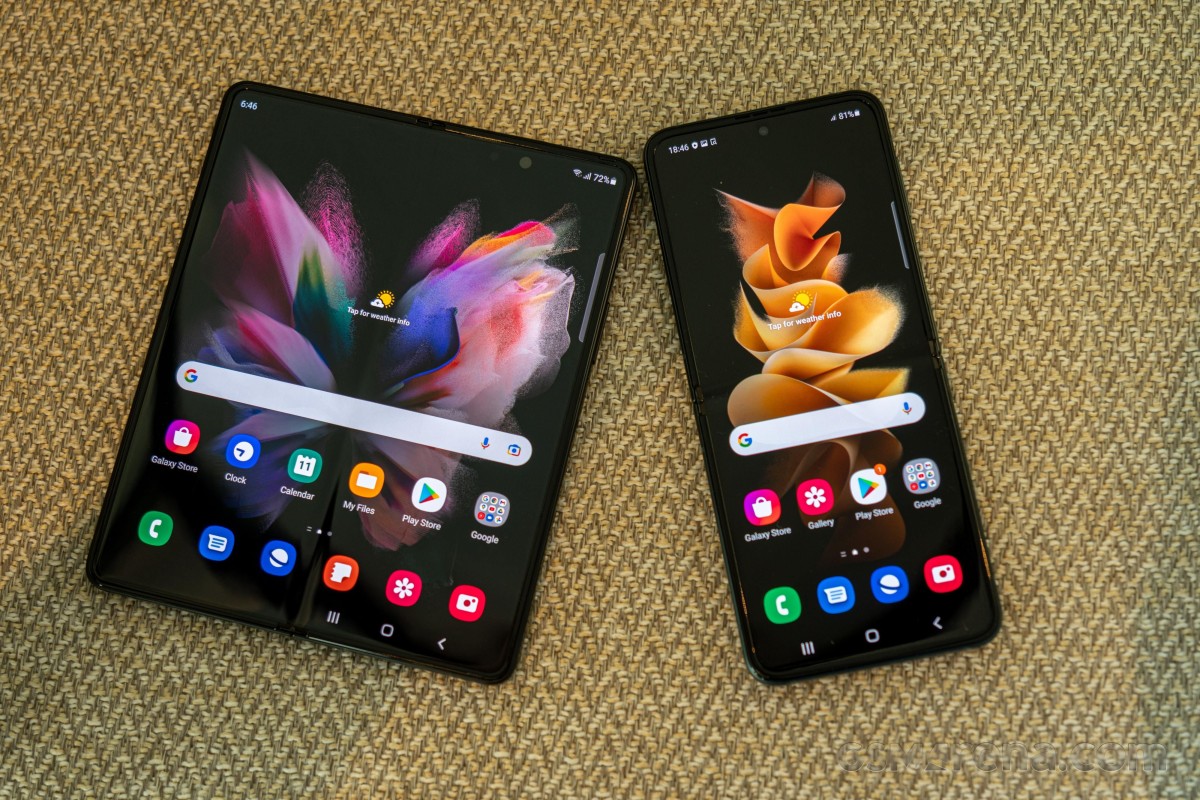 The Galaxy Z Fold3 5G's cover display also got the faster 120Hz refresh rate, and while the inner display' specs didn't change, it got brighter. Seeing how screens are the key feature of these foldable we'd say they really upped their game in the most important aspect.
Samsung Galaxy Z Flip3 5G is the more promising of the duo
The Samsung Galaxy Z Flip3 5G comes with seven accent colors in a dual-tone design that immediately grabs the attention. The matte finish is lovely to touch and when folded, the Flip becomes a tiny and easily-pocketable thing.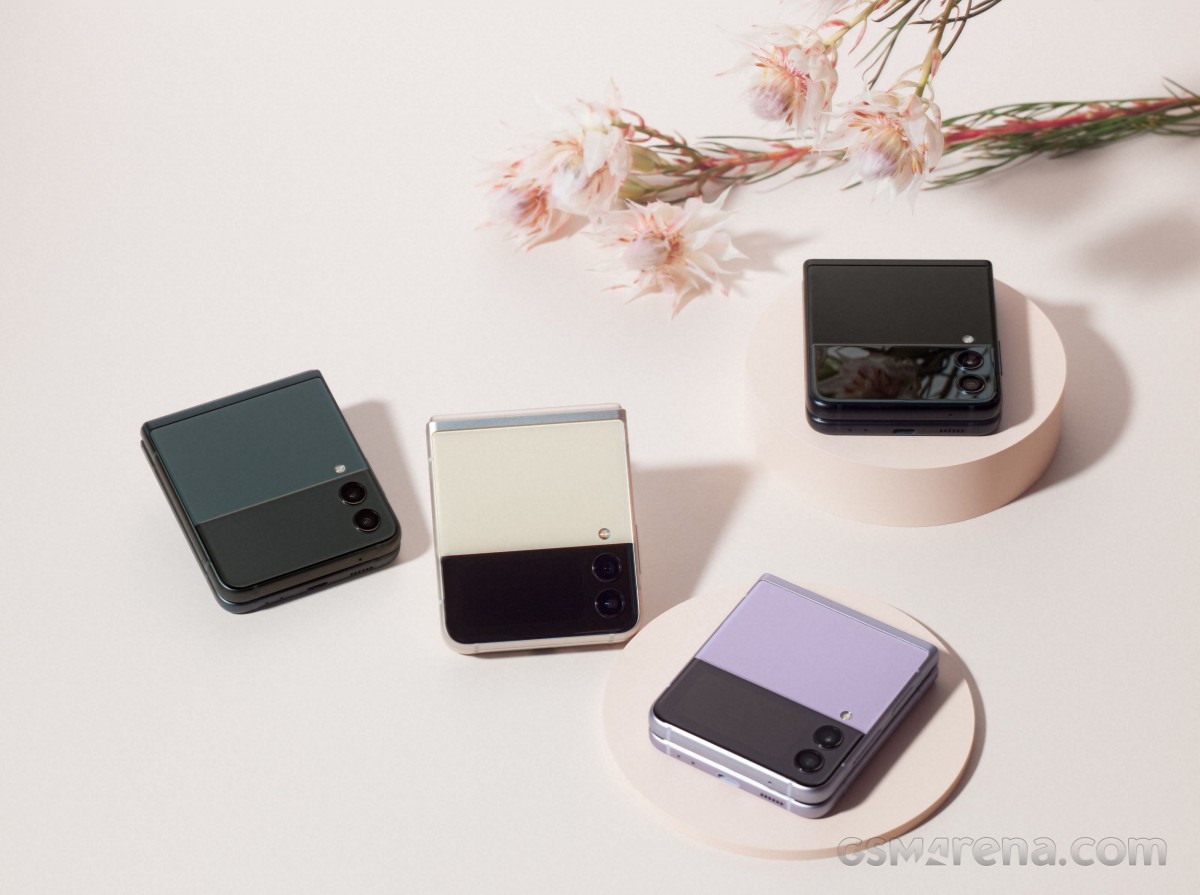 It's definitely the best-looking Galaxy around and there's a color combination for everyone.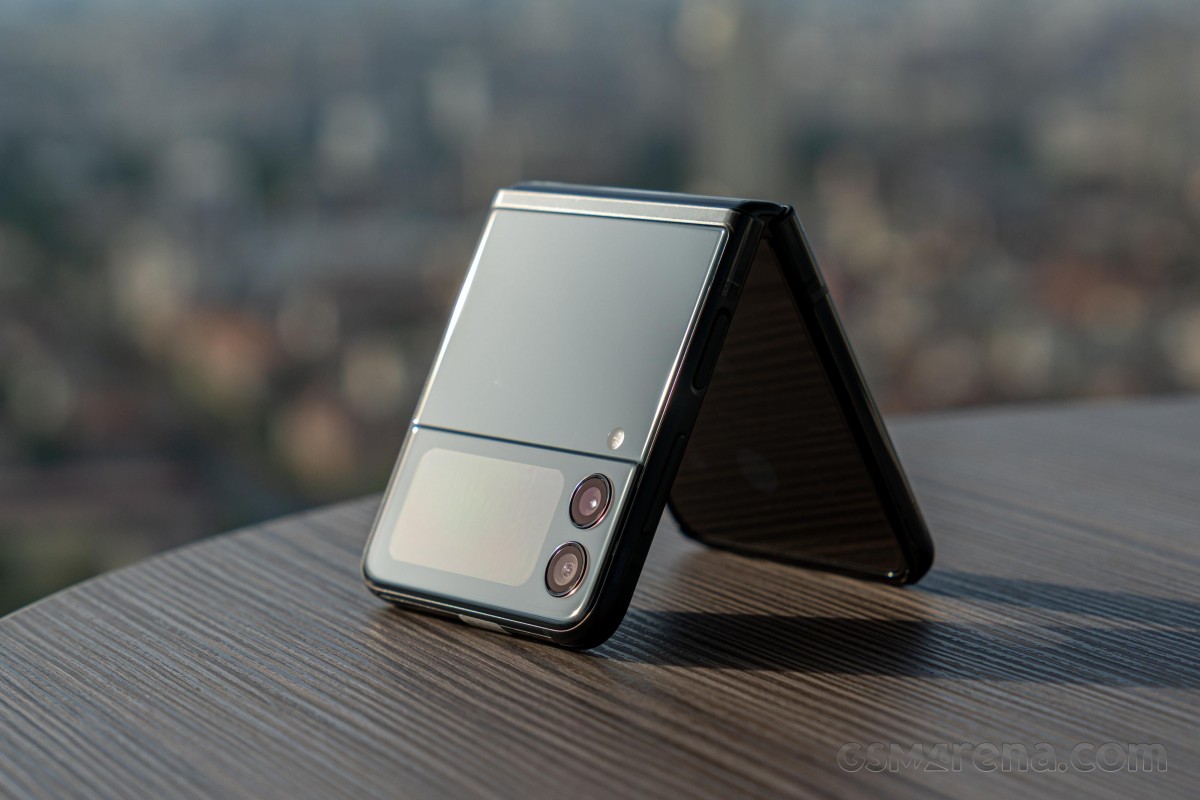 And, because it's the cheapest folding phone in the world, we expect it to do extremely well on the market.
One UI is embracing foldables
From the ability to pin a taskbar of favorite apps on the side of the 7.6-inch screen of the Galaxy Z Fold3 5G, to being able to make any app Multi window compatible, One UI has become a much smarter OS for the form factor.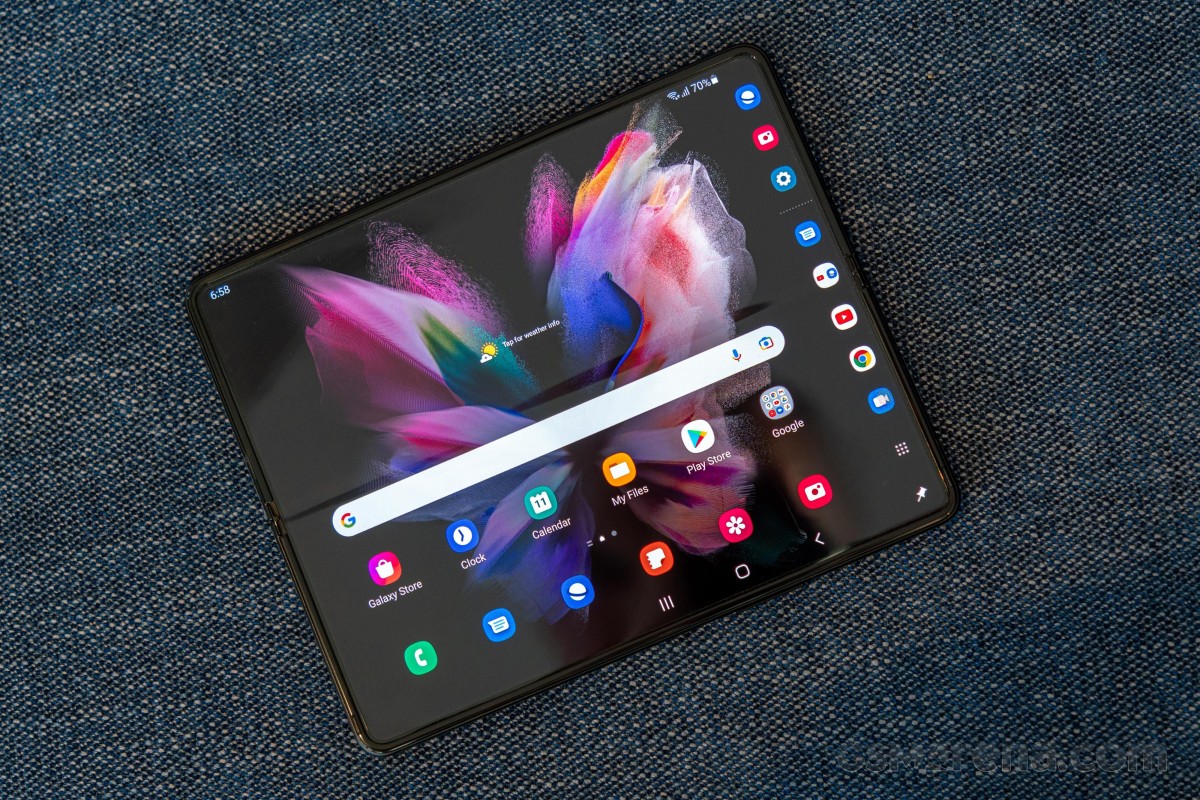 Samsung has optimized a lot of its menus to display more information in a dual-pane configuration and it's been working with partners, such as Google and Spotify to bring more information to apps on the big screen of the Fold.
All of this, in addition to Samsung's DeX PC simulation and the Galaxy Z Fold3 5G's inherent design advantages for multitasking mean you'll be able to do more with One UI and the Fold.
The Galaxy Watch4 and Watch4 Classic are the best Wear OS watches right now
Thanks to Samsung's extensive experience in health monitoring, the Galaxy Watch4 and Watch4 Classic will already have a leg up on other Wear OS watches.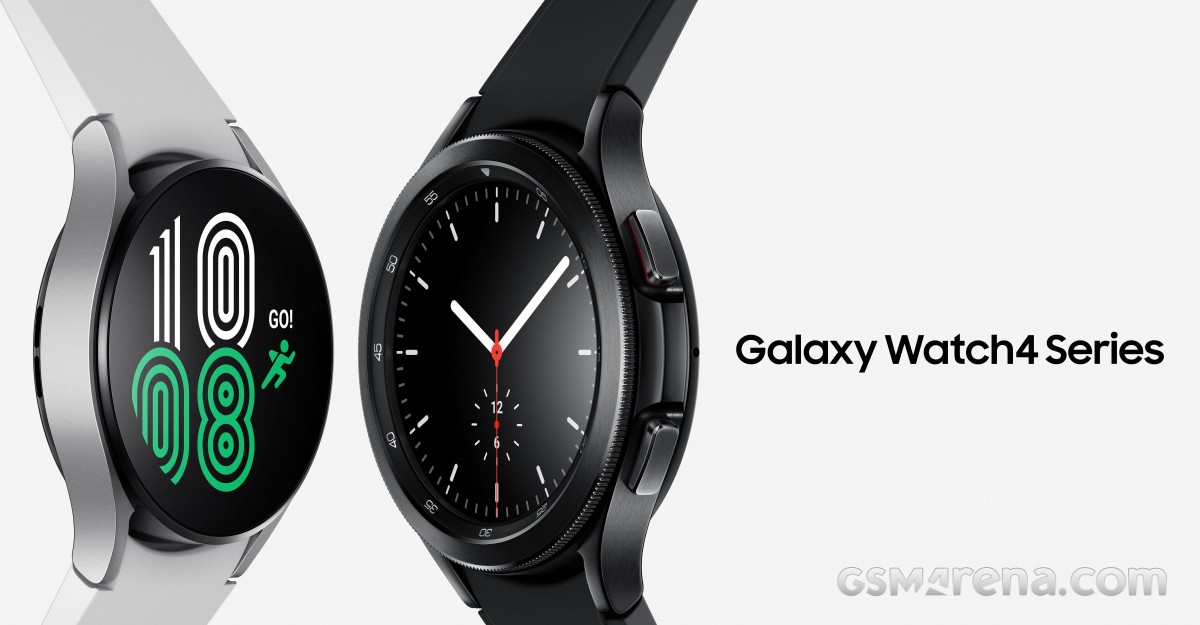 But the real improvement with these new wearables is the Exynos W920 chipset. Specifically-designed for wearables, this new 5nm chip has two Cortex-A55 cores and a Mali-G68 GPU, which should bring about 20% faster performance and much higher efficiency. The later is what what Goog;e's smartwatch ecosystem so desperately needed and it may prove to be a real game-changer.
The Galaxy Buds2 make perfect sense
They're sweat resistant, they have a lively design, they bring wired and wireless charging, active noise cancellation, better battery life than most competitors and are priced at €149. That may not seem cheap, but give Apple's €279 (€200 at the time of this post) AirPods Pro a consideration and come back to us.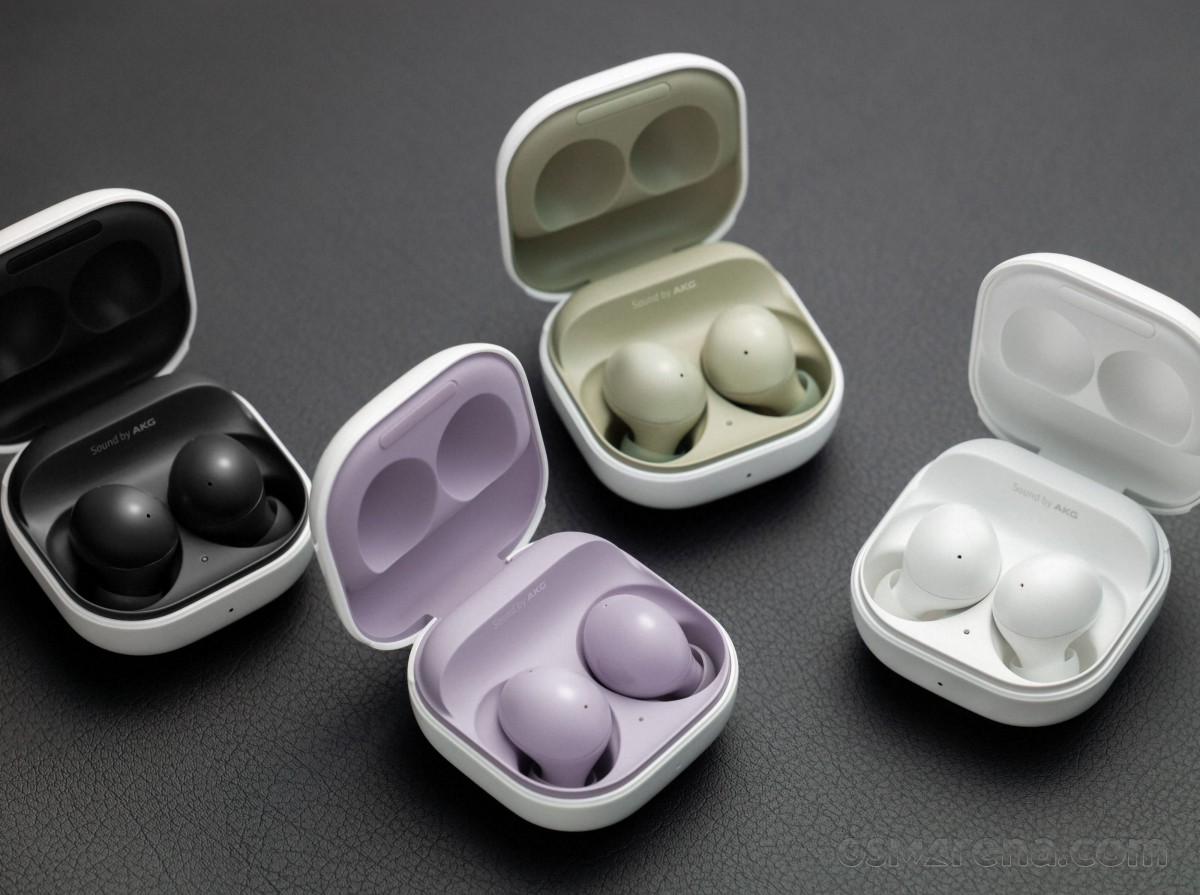 D
It's brutal because it's omitting vital facts. The surface area of the Flip 3 screen is about 10% smaller, 22:9 vs 20:9 aspect ratio. The S21+ screen brightness also goes up to 1,300 nits, while it's limited to 1,200 nits on the Flip 3...
ADVERTISEMENTS