HP Elite x3 is shaping to be one of the most interesting Windows smartphones yet. It packs a 6" Quad HD AMOLED screen and is powered by the most recent Snapdragon 820 chip with 4GB RAM. The highlight of the Elite x3 though is the water and dust proof IP67 certification as well as salt, fog, humidity, transport shock and thermal shock resistance testified by the MIL-STD 810G certificate.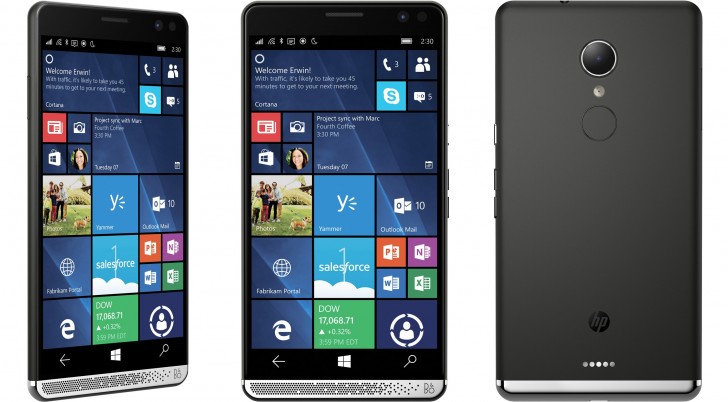 The Elite x3 runs on Windows 10 Mobile and supports Continuum. It has enhanced biometric security via an iris scanner and a fingerprint reader, though the latter will become active after a planned Windows 10 update.
So, the Elite x3, which is expected this September, is now available in the UK via HP's official online store. The device costs £706.80 and will ship in 5 to 10 days.
Sure, the Elite x3 costs quite a lot and comes without any Continuum or wireless charging docks, but it still looks quite attractive. The stereo speakers and the beefy 4,150 mAh battery surely help its case.
D
Same back at you you completely ignored the content of my message HP has targeted the x86/x64 app issues with HP WorkSpace - the application is cloud hosted and you are in effect streaming it, I never said anything about installing it on the phone. ...
A
Learn how to read. The poster said: "You say you can't install a Win32 app on a Windows Phone, but this is one of the areas that HP has specifically targeted with the HP Elite X3 and HP Workspace, to bring that very functionality you don't inst...