The QWERTY-packing HTC 7 Pro is just about to hit the shelves. If you have delayed the purchase of a Windows Phone 7 handset until the side-slider hits the shelves, now is the time to whip out the plastic.
The O2 press attache Albert Fetsch just tweeted that the HTC 7 Pro will be available for purchase next week. The unlocked price of the handset is €570. Alternatively you can make use of the O2 My Handy program and get it for €29 upfront plus 24 monthly installments of €22.50.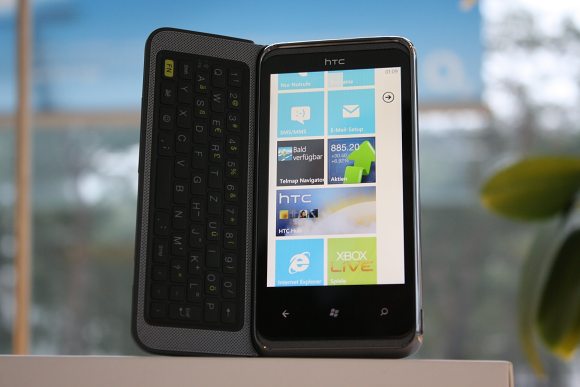 The handset couldn't come at a better time as we are expecting an update for WP7 smartphones later this month that should deal with most of the platform's silly initial limitations. Rumor has it that the list of newly added features will be pretty long, putting WP7 on par with iOS and Android.
Microsoft has so far confirmed copy-and-paste functionality, custom ringtones and voice-guided navigation, but guys lucky enough to have tried it in person claim there's much more to it. We'll see if all the fuss is worth it in a couple of weeks time.
M
Windows???!!! No, thanks.
?
Copy paste and several function will arrive in the next update. That's why some peoples here said about wait and see first, how the update will turns out to be.
R
Friends thinks 2 time, if you have had a smart phone before, not mather Which one, wm less than 7, android, Simbia, ect. So be carefull you could get a big deseption. Not a good IM at all Not copy and paste Not others funtion you think it...
ADVERTISEMENTS