HTC just took a massive hit in its patent war with Apple. The import of the company's duo of U.S. bound Android flagships – the HTC One X for AT&T and the HTC EVO 4G LTE has been delayed indefinitely by the US Customs because of potential infringement of Apple's patent #5,946,647.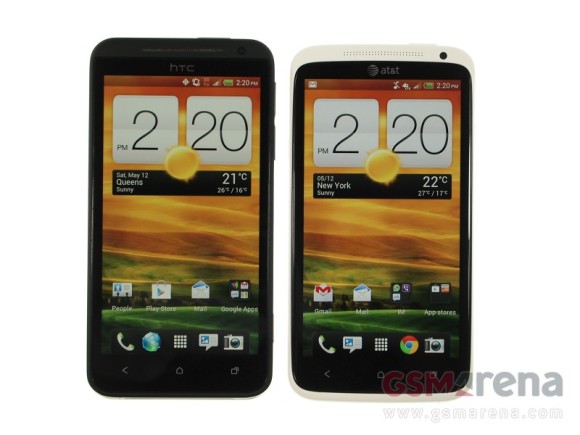 The abovementioned occurrence is due to an exclusion order, which Apple won against HTC in December last year at the International Trade Commission. The ITC concluded that Android's messaging app and browser infringed an Apple patent, related to the conversion of phone numbers and email addresses to links, which open menus of options.
Apparently the ban was delayed, so that HTC could reengineer around the patent. It has however, gone into effect on April 19.
ITC's order has been formulated to ban the importation of any Android device from HTC. US Customs and Border protection are in charge of handling the order. There is no information on how and when will the saga end.
Here is HTC's official statement on the matter:
The US availability of the HTC One X and HTC EVO 4G LTE has been delayed due to a standard U.S. Customs review of shipments that is required after an ITC exclusion order. We believe we are in compliance with the ruling and HTC is working closely with Customs to secure approval. The HTC One X and HTC Evo 4G LTE have been received enthusiastically by customers and we appreciate their patience as we work to get these products into their hands as soon as possible.
We are going to update you on the matter, as soon as we receive more information.
w
apple sucks at everything, they have good phones but their actions are the worst. they try to sue every strong competition that gets in their way. why not sue other "small companies" that have used their patents? Because it wouldn't benefit...
?
voice talk was nothing like Siri or S-Voice. It was a simplistic voice command feature that has existed on countless phones for the last 10 years (I had a motorola razr with that feature). I think you'll also find that holding the home button br...
D
Isn't what Apple doing Anti-Competitive?
ADVERTISEMENTS