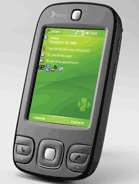 a
Does this phone support wi-fi?
this one is my first windows mobile phone and I am loving it.....got it 4 days back as dopod d600, and mind u this phone rocks for me. for the price (Rs. 19000) its really a must have for the beginners. Good camera, good browsing speed and easy to use. Dopod website says it does not support wi-fi! Overall, a very nice phone .
M
friends,

i am planning to buy this phone. please give me ur feedback:

1. is the speaker phone and headset clear (without distortion) in MAX volume settings?
2. with camera, MP3 and bluetooth applications, how long the battery lasts?
3. is the camera picture quality good?
4. does this PDA have hang/freeze problems like other PDAs? :(

your feedback would be very helpful.

thanks in advance.

~ Madhav
s
hi gays i have used so many phoens but this is the first time that i am using a pda phone
its really a very nice phone, i saw the opinion of others some of them they are very angry with the vedio quality of this phone but it is not true, i have one advise for users of this phone that they should download the wmv format vedio in this phone wich works much better than a televion

?
I've read on some of the web-sites that this phone doesn't have Wi-Fi. Is that true? Did anyone use Wi-Fi on this phone?
V
Hi Friends,
I got this mobile, I mean the Asian (Indian) version of this, HTC calls it Dopod D600 (Dopod - HTC's own brand),4 days back...this is my first pocket PC. Its really awesome...!
For this price the package is excellent. Only fact is there's no mechanical keyboard - everything is touch screen, so if you have to type long documents its tiresome, but otherwise, its excellent.
It has Windows Mobile 2005 Pocket PC.
Music is also good & quite pleasing. Video playback is somehow not upto the mark. But display of images is good. Had its display been 262k colors, it would be quite pleasing!
Earpiece sound is good & crispy clear. Being a pocket PC it is enriched with too many facilities! It has EDGE, which makes receiving of emails much faster.
Overall, its really a cool gadget!
Enjoy...!!! ;-)
?
where can i downloads games in p3400 and how ,do anyone know site to downloads free games for p3400?
?
Pretty damn ugly in my opinion. HTC Tyn still the best. HTC Vox / Love tied for No 2.
g
hi pda,and NOKIA 'N SERIOUS,AND SONY W-SERIOUS USERS, this mobile sorry pocket pc is seems to an video digital camara if u compare with digi cams its very amazing , if u listen the music from this mobile dat again execlent,, totally its an the best pocket pc
m
hi guys,
dis phone has been launched under d brand name- DOPOD d600.
its launch price in pune city(india) is 19000 rupees.its available as of now.

pros- light wgt,cheaper compared 2 others in its class, looks gr8,thin.,decent design.

cons- 200mhz procssr only.
no sd card included,
65k screen

rest d peice is a grt deal for 19k rs.
guys if any1 of u has used it,plz lemme knw d performance n music quality.
thnx
Total of 1374 user reviews and opinions for HTC P3400.