The HTC One M9, which was announced at this year's Mobile World Congress (MWC), will also have a 64GB variant, according to prominent HTC leaker @LlabTooFeR.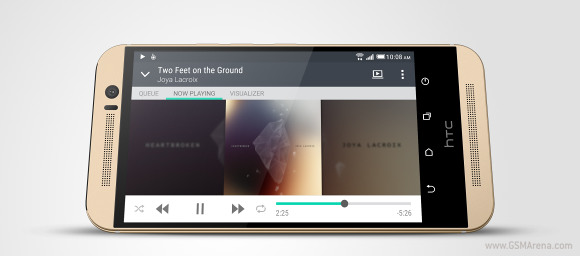 During the unveiling, HTC had said that the device would offer 32GB of internal memory - no other variant was announced. It's worth mentioning that the Taiwanese company's previous flagships, the One (M8) and One (M7), come in both 32GB and 64GB configurations.
@LlabTooFeR also said that the 64GB One M9 will hit the market later this year in some regions. Needless to say, the news hasn't been officially confirmed by HTC, so like all rumours take it with a pinch of salt.
Via
j
my m7 is full. I use amazon music app which doesn't appear to allow music to be moved to a card. Am I wrong? I'm really hoping for 64 GB.
D
64GB be damned! Make a truly phablet-sized version of the M9, and I'm in. And not some half-hearted compromise with a 5.2" screen or some plastic plank with a 5.5" screen and a less than beastly SoC.
D
The flaws in the design are only in your head ; the phone is perfect!!