Final words
HTC don't need to prove anything to anyone when it comes to Windows smartphones. They've just come a full circle from the TyTN II to the Titan. There have been enough opportunities for them to demonstrate their commitment. From PocketPC to Mango, Microsoft's mobile OS has been forced to evolve to serve a new market. Smartphones used to only be relevant to corporate users – they're now a lifestyle.
In about five years, Windows-powered phones went from PocketPC boom to nearly bust. Android and iOS changed the users' attitudes and expectations. It must've been tempting at some point for HTC to go all in with Google. Who would've blamed them?
Maybe HTC didn't want all their eggs in the same basket. Or they had to honor a partnership that made them their name. Either way, they're still on board and obviously taking their partnership with Microsoft seriously.
They've made their statement. And it couldn't have been bigger that the HTC Titan. The phone's size is not all politics by the way. HTC must've felt they needed something in the same category as the Samsung Galaxy Nexus and the Galaxy Note. They wanted their Windows Phone flagship protected against future unpleasant surprises. The Titan certainly keeps the Nokia Lumia 800 at a safe distance. But it's already waiting for the possibility of a Nokia 900.
The HTC Titan has good value to upgraders – and HTC have potentially enough of those. Had it had the same screen size as the HD7, people would've simply upgraded the software rather than buy a new phone. It's good to see a solid cameraphone by HTC too. Not underpowered either.
Speaking of which, quad-core processing isn't far away while WP7 is still stuck on single core. The 1.5GHz HTC Titan is by no means a laggard but the platform has limitations it needs to sort out and do it quickly. The non-expandable memory and lack of mass storage mode are points against – and so is the screen resolution and the video recording resolution.
It's the sort of things that cast doubt on otherwise great smartphones like the Titan. WP7 handsets by HTC are not as good as Android phones by HTC – at least for the time being. The Sensation XL is the Android version of the Titan, an almost exact match. But the Android flagship is out of reach. The Sensation XE is a dual-core beast with a qHD screen (albeit smaller) and Full HD video.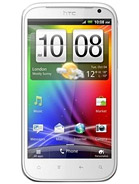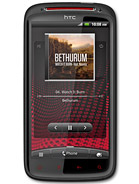 HTC Sensation XL • HTC Sensation XE
It seems fair. WP 7 has still got to catch up with Android and iOS. The Marketplace is a crucial part of thе equation. Bringing Nokia on board will hopefully motivate more developers and speed up the growth of the app market. It's becoming complicated though. As three major platforms are battling it out, things are no longer black and white. Partners become competitors, enemies are suddenly allies.
What's the HTC Titan going to do about it? Well, it sends a message to both friends and foes. Phones are never too big to fail but the HTC Titan is big enough to be taken seriously.