The HTC U12, the maker's next flagship, has just surfaced at a Taiwan 5G industry event showing off its LTE+ prowess.
While no hardware details have been specified we can see that the phone has an 18:9 screen on the front with little bezel around it and that it's more curved than the HTC U11+.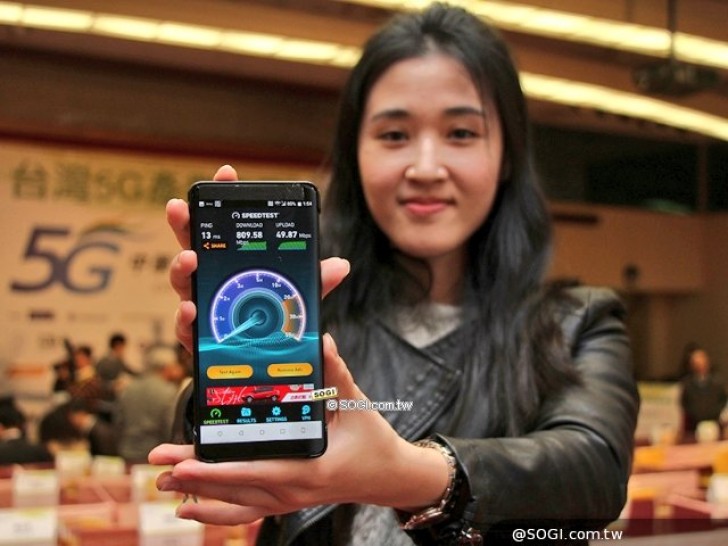 The HTC U12 will have a 6-inch 1440x2880px Super LCD6 on the front and will likely use the Snapdragon 845 with 6GB of RAM. Judging by its very recent predecessor, the HTC U12 will be IP68 water resistant, will have stereo speakers, a microSD card slot and a big battery.
In the images below the HTC U12 has achieved a 809.58 Mbps download speed, which points to the zippy Qualcomm X20 LTE modem that will premiere with the Snapdragon 845.
Here is a short clip from the venue itself. It doesn't show anything more than the images, although it grants the whole sighting credence.
?
???????????????????????????????????!??
?
??????????????????! ??????????????! ?????????????