Huawei Nova hands-on
From the very first time your eyes land on the Huawei Nova, you just can't help but appreciate the view. The aluminum unibody and the beautiful way the screen just curves to the sides ever so gently quickly suggest that Huawei means business and is eager to win the midrange beauty contest if there was one.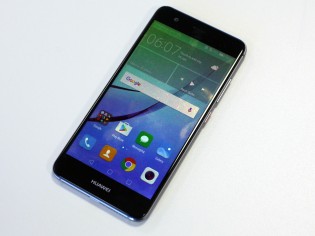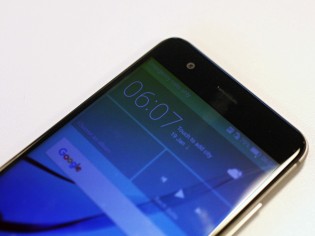 The front of the Huawei Nova is sexy
However, beauty is subject to personal preference, but certain traits are universally accepted as being pretty, and the Huawei Nova ticks most of them. The company has apparently drawn inspiration from the Nexus 6P and at the back there's a similar dark glass around the camera lens spanning the width of the phone.
This handsome hardware wraps a 5" IPS display of 1080p resolution, hinting at an upper midrange status. We don't know if it's covered with a layer of Gorilla Glass for extra protection, though. Under the hood roars a Snapdragon 625 chipset with an octa-core 2.0GHz Cortex-A53 CPU and 3GB of RAM.
This is the go-to combination for manufacturers and their midrange offerings these days. It's common for a reason, and it's the balance between price and performance. However, we didn't notice any hiccups on the company's latest Emotion UI 4.1 running on top of Android 6.0 Marshmallow.
Behind the nice looking dark glass at the back lies a 12MP camera with an f/2.2 aperture, 1.5μm pixel size, hybrid autofocus, PDAF+ contrast detection. It even records 4K video. At the front, there's an 8MP front-facing camera with Perfect Makeup mode.
The 3,020mAh battery is good for almost two days of frequent use (as per Huawei's account), but there's no fast charging support, which is somewhat of a letdown. Nevertheless, you get additional features to balance it out such as a snappy fingerprint sensor, USB Type-C, and a microSD card slot available only on the single-SIM model.
The Huawei Nova launches in the fall and will be available in Prestige Gold, Titanium Gray and Moonlight Silver. The phone will be available from early October for Ä399.