Huawei's Mate X and Samsung's Galaxy Fold were undoubtedly the kings of MWC in Barcelona this week, as after many years of anxious anticipation and hype foldable phones finally seem to have arrived. The two employ very different designs however, and it's pretty clear which one Richard Yu, CEO of Huawei's mobile business, prefers.
He revealed to Business Insider that his company was at one point working on three different foldable phone projects simultaneously, one of which looked very similar to Samsung's Galaxy Fold but was somehow "even better than that", in Yu's words. However, he personally killed its development, because "it was bad".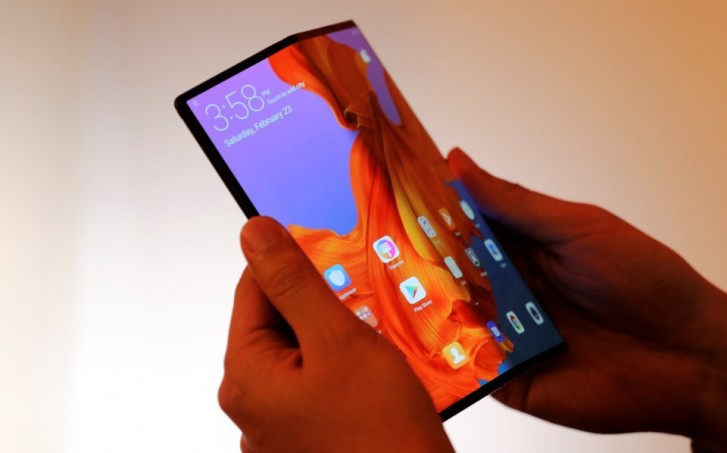 Huawei Mate X
Yu went on to say: "I feel having two screens, a front screen and a back screen, makes the phone too heavy", speaking about the Galaxy Fold.
No matter which design you like more, it's pretty clear at this point that foldable handsets are still very much a niche thing, with the Galaxy Fold priced at €2,000 and the Huawei Mate X going for €2,299. Hopefully with more companies getting interested in the space the prices will go down in a year or two.
J
and then the illusionist says : blind samsung fans open the eyes https://www.xda-developers.com/samsung-galaxy-fold-issues-broken/?fbclid=IwAR3osMQwrwSSO7ZFXRXCVIsDmYHNRcpKLZREU-WLdK4OH5sc8sxd6jCZnFs
r
Huawei is not one of the biggest R&D spenders they are one of the least. Do your research. Volkswagen is the biggest spender with 13.5 billion dollars followed by Samsung, intel, Microsoft at no.4 and google coming in at no.9. Samsung yes has spe...
V
Lol, Huawei defeated in design, but still claims it is better :D Better if you considering destroying your device screen faster, idiot.
ADVERTISEMENTS