Huawei Mate 30 to have 25W fast wireless charging support, rumor says
With the Note10, Samsung finally has a flagship device that can fast charge at more than 15W, which is what previous generations of its high-end smartphones have been stuck with for years. The 25W fast wired charging in the Note10 is commendable, but Huawei is looking to soon match that - only not through wired charging, but wireless.
According to a new rumor from China, the Mate 30 and Mate 30 Pro will support 25W wireless charging. That's the fastest that this method of topping up your battery has ever been, one-upping even Xiaomi's 20W system that's built into the Mi 9. Obviously as this is just a rumor at this point, do take it with a healthy dose of skepticism.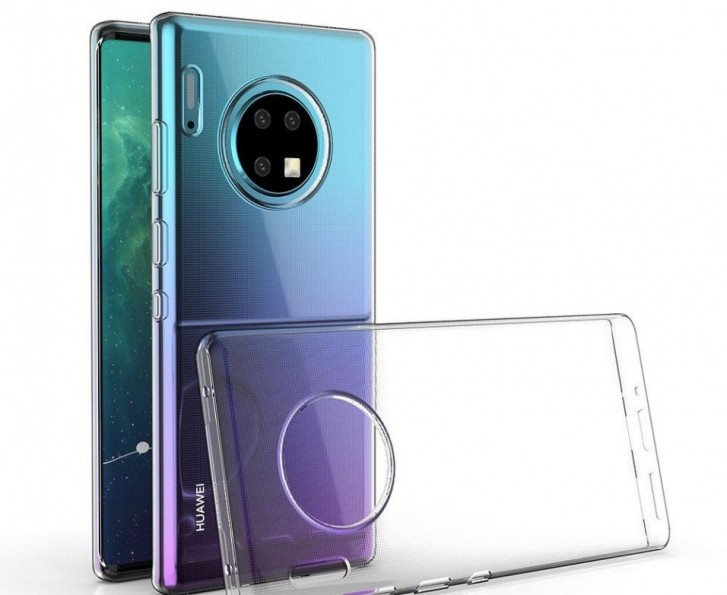 Alleged Mate 30 Pro in a transparent case
But also don't be surprised if this does pan out, as it wouldn't be at all out of character for Huawei, a company that has had 40W fast wired charging since last year's Mate 20 Pro. Samsung has only now managed to beat that, with the 45W that the Note10+ supports, although to actually get that you'll have to purchase a $50 dedicated charger, whereas with Huawei's solution the brick that comes in the box with your Mate 20 Pro or P30 Pro is all you need.
The Mate 30 and Mate 30 Pro are set to become official on September 19, with the yet-unannounced Kirin 990 SoC powering them. We've also heard tales of these phones using not one, but two huge 40 MP camera sensors on the rear, alongside a third snapper encased in a circular camera island this time around, the approximate design of which may have been leaked by some case renders recently (see above).
We're also expecting a 6.71-inch 90Hz OLED screen for the Mate 30 Pro, 55W wired charging, and the large notch is apparently staying for one more round.
A
No CPU, GPU & modem is all made at TSMC with the design made from hisilicone(a huawei sub-brand) so no they do not make all of it, also RAM will soon be made in China as well...
which tech does huawei bring...every huawei phone is made with samsung parts and other us tech companies,, hahaha, you dont know anything about technology. Samsung holds 85% of displays, nand, ssd, ram, cpu in the whole world we are dangerous. tell m...
ADVERTISEMENTS