Low-light samples
Time came to say goodbye to the daylight, but our day was far from over. Barcelona at night is equally beautiful and fun, so we intended to experience it in full.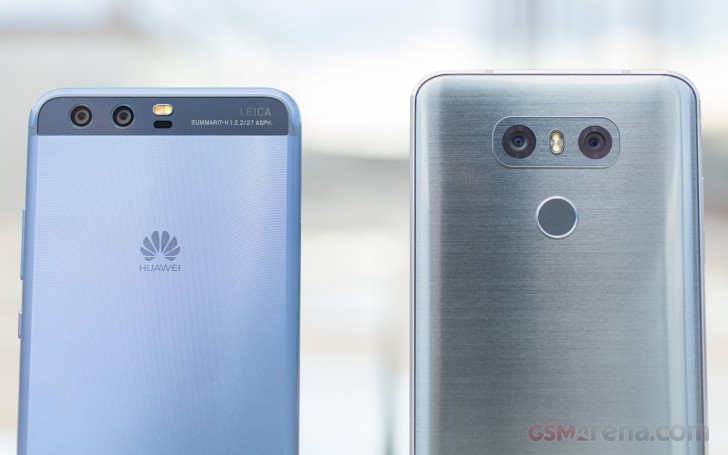 El Corte Ingles shopping center in Barcelona is just one example of the city's unique architecture, and it was our next shooting ground. Huawei P10 took some excellent pictures, blur-free, and with lots of detail. But since the G6's camera has a much wider f/1.8 aperture, it expectedly won this round decisively with better details, sharper images, better exposure and color accuracy.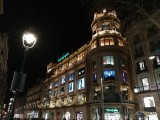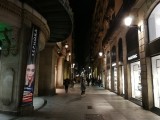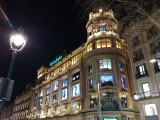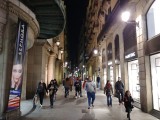 Huawei P10 • Huawei P10 • LG G6 • LG G6
On the other hand, the P10's monochrome camera produced a distinctly different view of this place, with the B&W shot having an undeniable charm of its own.
The wide-angle secondary camera of the G6 was quite good as well. But due to its relatively dark aperture, the shutter speed went down to 1/20s, and we struggle to come up with handheld shots without some blur in them.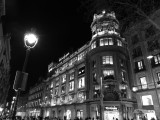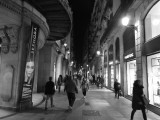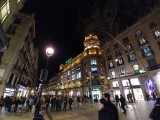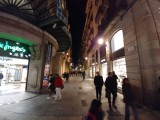 Huawei P10 mono • Huawei P10 mono • LG G6 wide • LG G6 wide
Next scene - Teatre Del Liceu - represents another remarkable architectural specimen from the city of Barcelona. Here the main cameras on both the P10 and G6 produced photos, which were equally good in resolved detail and exposure, as well as sharpness and noise.
The monochrome sample of the P10 is again in a different genre altogether. Also owing to its higher resolution, it resolved more detail in this scene - not that it would matter if you post this on Instagram. The LG G6's ultra-wide camera managed to fit the entire facade of the Teatre Del Liceu proving itself in the tight city spaces.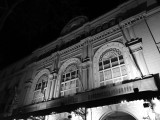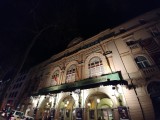 Huawei P10 monochrome sample • LG G6 wide-angle sample
Passing by some souvenir stalls, we noticed some antiquities, and we grabbed a few shots. The LG G6 went for a slightly brighter exposure, and its photo also looks more natural. The P10 rendered the scene with more saturated colors. Of course, any of these two images can be considered excellent on its own.
For our second photo at the stall, the LG G6 chose to focus on the people in the background instead - we left the place unaware of this tendency to focus on the people in the scene. We should have locked the focus on the foreground.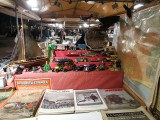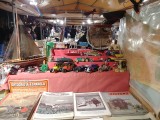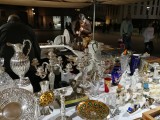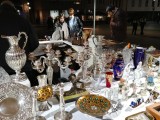 Huawei P10 12MP sample • LG G6 13MP sample • Huawei P10 12MP sample • LG G6 13MP sample
The antiquities are among those subjects where Leica's monochrome shots capture best, and the B&W photos by the P10 have certainly done a great job of capturing the retro spirit. G6's wide-angle camera is not as suitable for closer shots as its wider field of view fails to isolate the subject. We didn't have an issue with it being fixed-focus though, as all subjects seem to be well focused.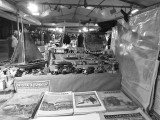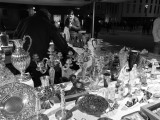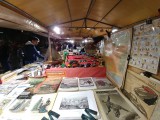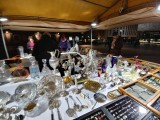 Huawei P10 mono • Huawei P10 mono • LG G6 wide • LG G6 wide
We were almost ready to call it a day, but there is always time for one last drink, so we stopped at a bar. Huawei's camera missed the focus on this shot (granted, we could be to blame), but the LG G6 did an excellent job regarding focus accuracy and captured detail.
The 20MP monochrome image by Huawei P10 at the same location is gorgeous. We can't deny it that given the proper subject, there is something cool about those monochrome shots. They are just not as universal if you like and they really need the right scene to shine. And talking about the right scene, the G6 ultra-wide angle camera is obviously not suited to this scene. It again fails to isolate the subject, and it reveals more stuff under the bar that needs to be seen.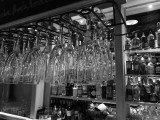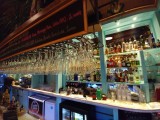 Huawei P10 monochrome samples • LG G6 wide-angle sample
Final thoughts
Well, there you have it. It's our first look at how the Huawei P10 fares versus the LG G6 - and the winner is... us, the users. The mobile photography has been coming up in leaps and bounds, and it's getting to a point it just might make sense to leave your bigger camera back home even when you are on holiday. The megapixel count race is over, and it's all about creativity and quality over raw specs on paper.
Huawei P10 offers an immense potential for the photography buffs - you can play with the bokeh effects, tweak stuff in manual mode, or go on a hunt for those special scenes that can be reinvented in black & white. Or you can just relax and use everything in Auto and still get high-quality photos.
LG G6 also focuses on quality and with its wider aperture on the main camera you'd be getting even better photos at night. Its wide-angle secondary camera replaces the annoying panorama shooting and allows you to fit more in the frame with a single photo. It doesn't pressure you to use your photographic creativity as much, but it offers a solid camera with high usability and good performance in all sorts of situations.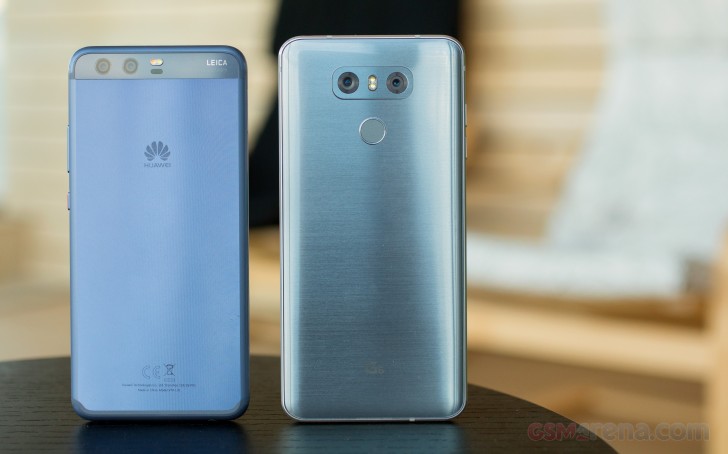 LG and Huawei are offering us their best mobile cameras with these two phones. And they both have their strong points. Whichever one you choose, you will not be disappointed.
We have already started work on our full-blown reviews of the Huawei P10 and LG G6. Stay tuned for our in-depth coverage of these two excellent devices.