The dual-camera, reformed
The Huawei P20 has a dual-camera setup similar to what we saw on the Huawei Mate 10. This means we're looking at a 12MP OIS color and a 20MP monochrome imager sitting behind f/1.6 lenses each.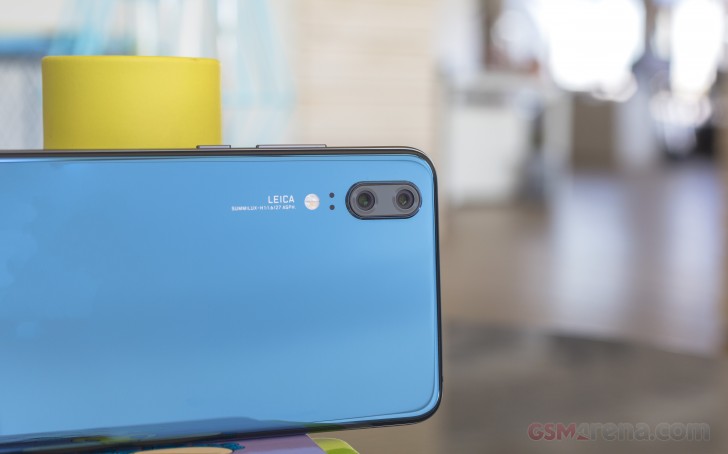 Numbers might be deceiving though, as Huawei has upgraded the main 12MP sensor. Yes, the resolution is the same as before, but the sensor is now bigger at 1/2.3" and its pixels are among the largest on a smartphone around at 1.55µm. To put things in perspective the Mate 10's 12MP sensor is 1/2.9" large with 1.25µm pixel size.
The 12MP sensor on the P20 (probably Sony IMX378) is 61% larger than the iPhone X's 12MP one and 22% larger than the 12MP main snappers on the Galaxy S9 duo.
The 20MP monochrome is the same as before with 1.00µm pixels and 27mm-equivalent f/1.6 aperture lens.
Huawei's 2x lossless zoom is available on the P20, but that's as far as you can go. The Pro, thanks to its high-res 40MP one, can do 3x optical-like and 5x-hybrid.
For autofocus, the P20 can rely on a combination of depth detection from the multiple cameras, contrast and phase detection, and a laser that works at up to 2.4m. There is also a dual-tone LED flash is there to illuminate your subject in the dark. Unlike the P20 Pro, the regular P20 omits the light temperature sensor for improved white balance.
The front-facing camera is a whopping 24MP unit, but this one doesn't have autofocus - the big number is easier to sell than the check mark. The lens aperture is f/2.0.
Huawei introduced the so-called Master AI option to do all the image awesomeness, and it's enabled by default (but you can turn it off from the settings). It should recognize 500+ different scenes and adjust photo parameters accordingly, presumably HDR in high-contrast scenes included. Sony should probably add an 'AI' moniker to its Superior Auto - they've been doing scene detection since forever.
The camera interface has been reworked some since the Mate 10, but we wouldn't go as far as to call it intuitive. First off, you have a mode selector on the bottom that you swipe left and right to change modes, but you can't swipe on the viewfinder, just on the selector itself. Swiping up and down doesn't switch between front and rear camera either, you have a button for that (admittedly, on the bottom within easy reach). Basically, you're wasting the viewfinder by not having gestures enabled on it, except for pinch to zoom.
As for zooming, it's most precise when you use the '1x' button in the viewfinder, which will take you into '2x' magnification (around 54mm equivalent).
Another thing that's hidden is the access to the monochrome camera. You now need to swipe the mode selector all the way to the 'More' position, where the extra modes are: Monochrome, Panorama, and HDR, among others. And while we're at it, it's really odd to have a manual HDR mode when you have that Master AI enabled, there is image stacking happening, so basically, it's like HDR is happening no matter what you do.
The Monochrome mode has its own modes right there on its viewfinder - Normal, Aperture, Portrait, and Pro. That's something we actually liked even though this extra menu moves the viewfinder to the left.
The default (color) Pro mode here where you can adjust parameters yourself - ISO (50 to 6400), shutter speed (1/4000s to 30s), exposure compensation (-4 to +4EV in 1/3 stop increments), and white balance (presets and light temperature). You can also choose the metering mode (matrix, center-weighted and spot), and the focus mode (single, continuous and manual). If the phone thinks you messed up the exposure, an icon will pop up to warn you.
Since bokeh effects became all the rage, Huawei phones have had both a Portrait mode and an Aperture mode. There's now more differentiation than ever between the two. In Aperture, you can choose the simulated aperture in the range from f/0.95 to f/16. Post shot, you can change the aperture and the focus point within the Gallery.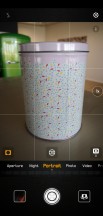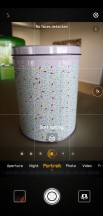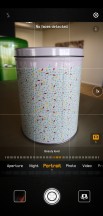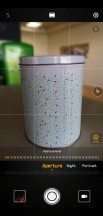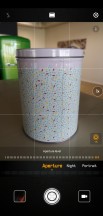 Aperture mode • Aperture mode • Aperture mode • Portrait mode • Portrait mode
In Portrait mode you can enable and disable the background blur (why disable it, though), you can change the simulated lighting, and you can also add some beautification on a scale from 0 to 10.
The P20 records video up to 4K resolution at 30fps - there's no 4K/60fps mode. You can, however, choose between h.264 and h.265.
There's super slow-mo recording as well, in what's become the industry-standard 720p/960fps, as well as 'regular' slow-mo in 720p/240 and 1080p/120fps. While the regular slow-mo clips are only limited in length by your free storage, the super slow-mo clips last precisely 10s - 6s of slow-mo and two seconds of regular speed action on both ends.
Video recording
The Huawei P20 offers you a choice between the h.264 and h.265 codecs (the P10 only used h.265). We were surprised to find a very the small difference in bit rate for 4K videos - it's 22Mbps vs. 20Mbps so h.265 doesn't really give us the huge file size reduction benefit we're used to seeing elsewhere. So unless you have specific reasons to go for h.265, we'd recommend using the h.264 codec for its inherent compatibility with all platforms and devices.
The 4K footage is nice and detailed, with pleasing colors and plenty of contrast. Dynamic range is a turned out great. The colors are a bit punchier than they should be even though there is no Master AI for videos.
The only thing we didn't like was the foliage presentation - it turned out too complex for the Huawei P20 and we got some greenish spots instead of real grass or leaves. Everything that's not foliage was nicely rendered with rich detail.
The recorded audio is stereo with 192kbps bitrate.
Not bad overall though, especially given the small file size of the videos. But we've definitely seen better.
Shooting at 1080p at 30fps and 60fps turned out a bit disappointing. It comes with penalty on the resolved detail but keeps the punchy colors and the good dynamic range.
Stabilization is only available in 1080p/30fps and not in 4K or 1080p/60fps. It is super effective, and you can see the difference in the viewfinder as you're shooting. What you can't see is that the stabilized 1080p footage is much softer and less detailed than regular 1080p - it's looking more like upscaled 720p. Non-stabilized footage, on the other hand, is extra jerky, so we're not sure which side we're leaning on. In any case, shooting video while walking is not a good idea with the P20.
Finally, the Huawei P20 can shoot the trending 720p slow-mo videos at 960fps. Despite having a Master AI for pictures, this is nowhere to be found for videos, slow-mo included. This means you need to do the same thing as on the Xperia phones - hit the button right after the moment you want to capture happenes and the frames will be unloaded from the buffer into a 10s slow-mo clip. It takes a few try but you can easily learn how to use it.
You can also download the untouched video samples: 2160p (10s, 27MB), 1080p at 60fps (10s, 17MB), 1080p at 30fps (10s, 8MB).
Video Compare Tool
Finally, for some extra pixel peeping head over to our Video compare tool, where you can examine the Huawei P20 output against any phone we've tested before. We've pre-selected the Huawei P20 Pro and the P10, but you can, of course, pick your own set of phones.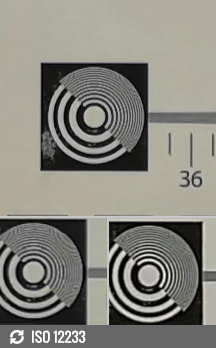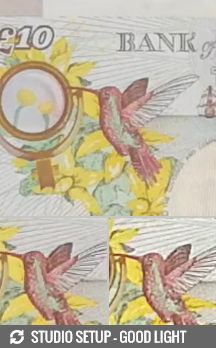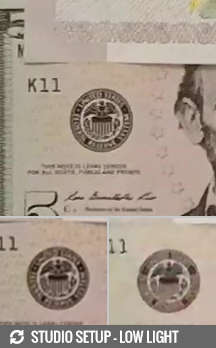 2160p: Huawei P20 against the Huawei P20 Pro and the Huawei P10 in our Video compare tool