Huawei P30 Pro hands-on appears a month before the official unveiling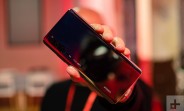 Yep, we were just as surprised as you were. Digital Trends claims to have had personal time with the upcoming Huawei P30 Pro flagship. Well, sort of.
The quick hands-on review begins with a small disclaimer - this phone is actually a dummy - the screen doesn't work and thus the guys over at Digital Trends weren't allowed to take photos of the front. Also, the color isn't final and may change upon release but the staff reassured that the overall design is almost final.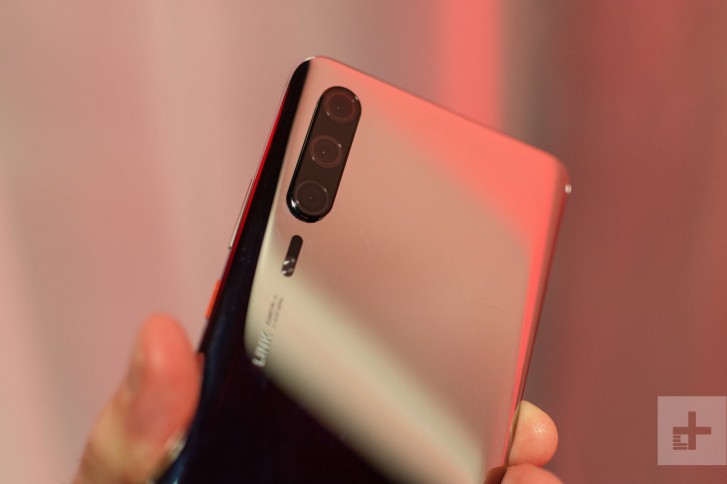 If you are wondering what those brandings mean - Vogue stands for the codename Huawei uses and the Link will be replaced by Leica. Speaking of Leica, the live photos strongly contradict what we've seen and heard so far. Instead of four, we see three cameras on the back.
You may say that this is probably the standard variant, but the Huawei representative confirmed that this is indeed the Pro. The author of the piece had a really good point here - if we go by previous rumors suggesting that there will be a new member of the P lineup, perhaps we were hearing about the 5G-capable model all along.
Just like the Galaxy S10-series, the new P30 family will have a fourth device with even beefier specs than the Pro and will be 5G-compliant.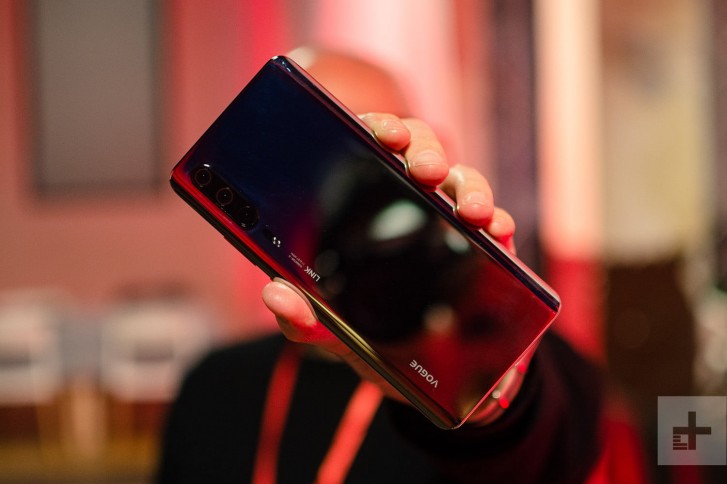 In terms of design, the article says it's much closer to the Mate 20 Pro when in the hand but keeps the general P20 Pro aesthetics.
As far as specs go, we are left in the dark. The representative was reluctant to discuss any specs so we would probably have to wait for the end of March release.
A
This is a regular P30 version and not the pro model. If you look closly you can find out that the 3rd camera at bottom is same as the 2 above, where as in pro model you can see the 3rd one in a squared shape. That is a periscope camera. I hope the P3...
W
Wao, it's a amazing mobile I like Soo much, I will purchase, InshaAllah
?
The camera bump is absolutely ungodly
ADVERTISEMENTS