Today we're pleased to announce the new version of GSMArena.com - it comes with a brand new design and a bunch of new features we hope you'll appreciate. The new design has been long in the making and we've tried our best to put all the valuable feedback we've been receiving over the past few months to good use.
First and foremost, we've got our new graphics design that aims to put the most relevant content closer to you, making it easier to find what you are looking for. We've also worked hard to improve the usability on tablets and higher-resolution screens.

Our new image viewer has been completely redesigned to make it easier for you to pixel-peep on all those studio shots and camera samples.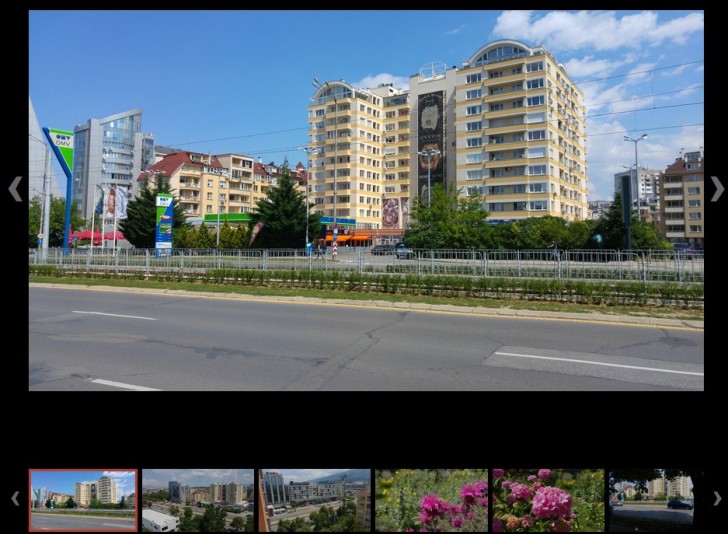 The other major change is our blog, which is now transformed from a standalone project running under its own subdomain name to a tech column on our main site. It now has its own column on our homepage and its own section too.
Moving on to changes to our device specification database, we're now allowing you to order phones on individual manufacturers' pages by popularity. The specification pages themselves have been thoroughly redesigned and now feature Highlight cards that bring all the key specs right to the top of your monitors.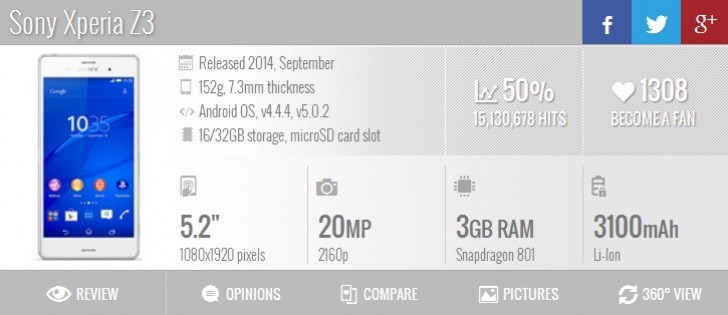 We've also retired our old voting system that tended to be abused by fanboys of various brands, who found joy in bringing down ratings of competitors and made the whole thing largely inaccurate. From now on we're going with a positive interaction only system - Favorites, which will allow to measure the public approval of a given phone without giving haters a chance to bring it down.
The compare interface that allows you to put phones and tablets side-by-side has seen some changes too - you can now compare up to three devices simultaneously and there are shortcuts so you can quickly select the last few devices you've checked.

The comments system now allows registered users to set an avatar - this should make it easier to see who said what and follow a particular conversation.
Next, the Phone Finder, which recently got an update of its own, has been improved to allow you to order your results by various criteria.
Finally, each registered user now gets their own Account page, where you can manage your favorite phones and edit your Avatar. We'll bringing more functionality to those pages shortly, including last replies and general usage stats - those should help you identify a fanboy in the comments section and give credibility to genuine commenters who strive to help the community.
We'd be glad to hear your thoughts on what we've done in the comments section below. Also please report any bugs you might see along with your operating system and browser of choice, so we can iron those out.
Happy GSMArenning!
D
And here I come again, after a year or so of using the new design, to enquire on whether it's possible for us to have the old one once again. This new design is really a bother to me. I have to keep on double tapping on Opera Mini every time I load ...
ADVERTISEMENTS