iPhone 3G does the math stateside, no contract version gets price tag too

AT&T announced Apple iPhone 3G pricing plans today, so countdown to 11th July will likely involve quite a bit of number crunching.
New subscribers and legit upgraders will be getting the new 8GB version for $199, or another $100 on top for the 16GB variety. The asking price for current AT&T customers who are not eligible for an upgrade is $399 for the 8GB model and $499 for the 16GB model.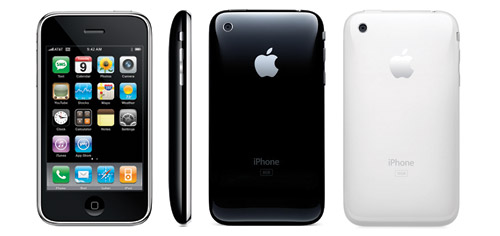 A contract-free iPhone 3G gets mentioned as well, though there's no actual commitment to a release date. Pricing goes $599 (8GB) and $699 (16GB).
No-contract iPhone 3G are more likely to first surface in Europe, given the recent announcement by Vodafone Italy. Pre-paid service iPhone 3G was said to start retailing at 499 euro, while the iPhone 3G 16GB would cost 569 euro.
O2 also have a Pay & Go iPhone section, which lists coming soon for the time being. Some of our keen-eyed visitors have noticed that O2 have actually posted some Pay & Go iPhone prices some weeks ago and then took them offline shortly after. The reported figures are pretty much similar to what AT&T and Vodafone Italy will offer - 299 GBP for the 8GB one, and 359 GBP for the 16GB one.
By the way, if you'd like to see what you're getting for your money (beside them texts, data and calls courtesy of AT&T), check out the iPhone 3G video walkthrough posted by Apple.
s
I was very surprised about the, imo, low prices in the Netherlands as well! Look at what o2 charges for them in the UK, its insane! the 8g version you get for free over here with a €45 (2yr) contract, which is what, ~30GBP?
T
Here in The Netherlands the Iphone 3G will be sold via T-Mobile. Prices start at €30,- a month for a 2-year contract and you have to pay €80,- extra for the Iphone 3G. Looking to our western neighbours its looks like our prices are a lot lower. For t...
T
They are $979 over here. Phone only. The highest in the world I think.
ADVERTISEMENTS