When we first saw this picture of a Nokia WP-running smartphone a few hours ago we thought it was depicting some new color version of the Nokia Lumia 800. A closer inspection and a few helpful tips later and we know that we are looking at a completely different device.
It appears that the photo is the first official image of the upcoming Nokia Lumia 900, which is to become the next Nokia WP flagship. Notice how the touch-sensitive keys are located much closer to the bottom edge than they were on the Lumia 800 - a clear indication for the larger screen.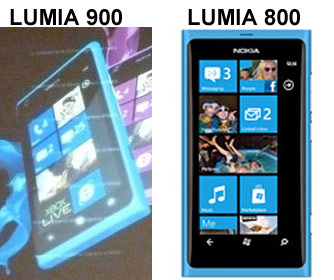 And if you look really carefully, you'll notice there's a front-facing camera at the top left corner of the smartphone - something that's not available on the Lumia 800. So we are looking at a Nokia smartphone with a larger screen and a front facing camera that has a design similar to the Lumia 800. It will be a major surprise if this turns out to be anything but the upcoming Nokia Lumia 900.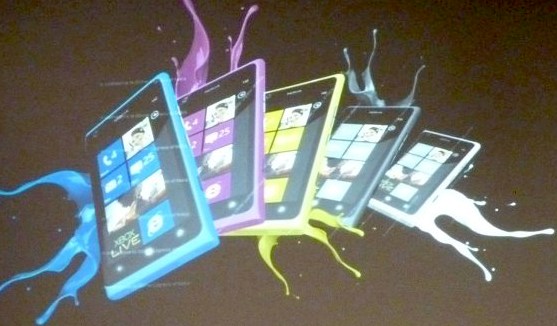 The smartphone will obviously take a leaf from the handbook of its younger sibling and will come in a variety of colors ranging from conservative black to youthful purple. Let's hope that Nokia will announce the Lumia 900 officially right after the holiday shopping spree is over (we can't realistically expect any announcements before that) and we won't have to wait long to know more about the smartphone's specs.
a
iam an employee in nokia since 2004 i fell proud at that days .now nokia is getting thir name down.even my friends and family members are switch to samsumg.so what i do still iam in nokia only because i have hope
E
Reading your comments truely make me laugh bro. First off, I respect Nokia. Gotta say, I really loved Nokia for their Durable and Ultimate quality phones but seriously bro, Symbian is DEAD and 512MB RAM combined with a single-core processor JUST ISN'...
ADVERTISEMENTS