It looks like Xiaomi's nearing completion on its third gaming phone - the Black Shark 2 (codenamed Skywalker).
In a post on Weibo company product director Wang Teng Thomas disclosed to fans he had seen the new Black Shark and that it's full of personality and very cool.
We know Xiaomi is working on a successor to its Black Shark smartphone from April of 2017 and that it's equipped with a Snapdragon 855, at least 8GB of RAM and Android 9 Pie.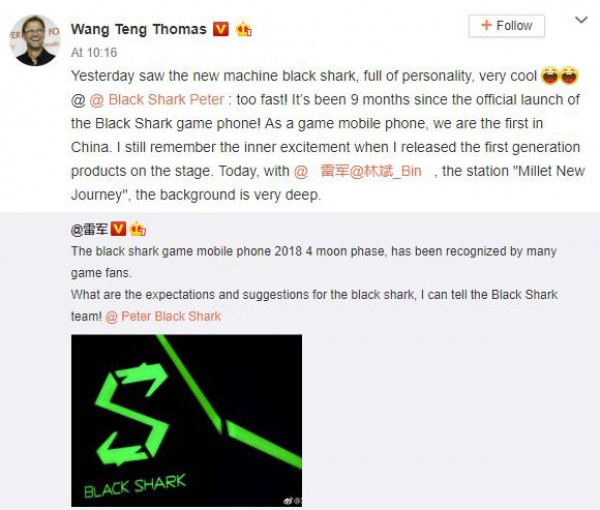 Xiaomi unveiled its first gaming phone, the Black Shark, in April of 2018 and then followed it up with the Black Shark Helo with 10GB of RAM in October. Given the timeframe we could expect the Black Shark 2 to become official in March or April.
?
LOL the term "gaming phone" is a misnomer, no such thing. Any flagship phone can play any shitty watered-down mobile game. If you really care about gaming or aren't a little kid then get a real gaming device like a video game console or PC with dedic...
C
Since no game can be run from SD card its not needed for a gaming phone but can be used for anything else. Jack is not essential. Knowing the fact using a sound when gaming drains battery faster.