Committee overseeing T-Mobile/Sprint merger concerned about spending at Trump hotels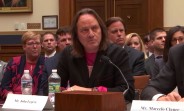 T-Mobile and Sprint are currently still being reviewed by the Department of Justice and the FCC in the US before they can be approved or denied to move on with the merger of the two carriers. On March 12, a House Judiciary subcommittee held a hearing about the merger where concerns were raised about the merger and events leading up to its supposed approval.
T-Mobile CEO, John Legere, gave the opening statement where he offered many points we've already heard before including the race to 5G which would increase a number of jobs, the merger would expedite the nationwide expansion of 5G, and that neither T-Mobile nor Sprint could compete in 5G alone.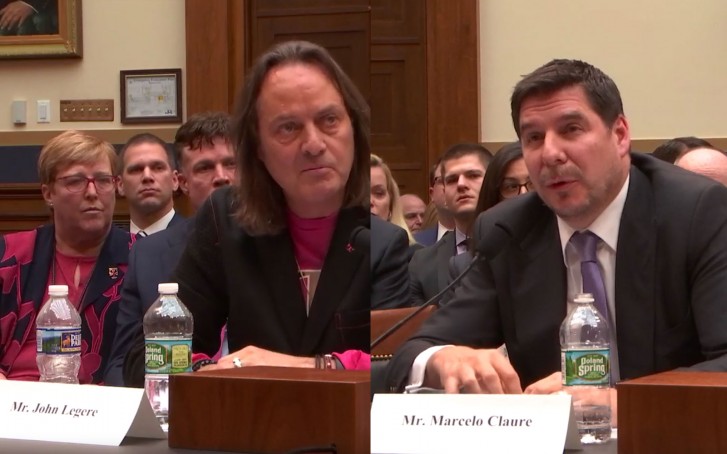 T-Mobile and Sprint CEOs at March 12th's Judicial hearing
Marcelo Claure, Sprint's CEO, was present at the hearing as well and he explained that network quality problems are making it difficult to bring new customers and that Sprint doesn't have the resources to build a 5G network alone. The bottom line was that T-Mobile and Sprint need each other to compete against AT&T and Verizon in the 5G space.
The opposition arguments also were presented, where they raised concerns about jobs being lost if one of the networks is being phased out and another point about a few other mergers that previously happened in Europe whose outcome was higher service prices. Finally, there were concerns whether the new company would honor previous rural roaming contracts to provide service to under-served rural areas.
A controversial week-old report from The Washington Post raised concerns from two Democratic Party members who questioned Legere on the sudden increase of spending by the company at Trump properties following the announcement of the merger. Representative Jayapal of Washington State noted Trump's strong involvement of the AT&T/Time Warner merger and hopes this won't be the case for this merger. You can see Jaypal and Legere's interaction of the hearing on the time-marked video below.
Jaypal questions whether Legere indeed had a dispute on Twitter with Trump about his stay at the hotel back in 2015. Legere admits he's stayed many times between then before the merger was announced. However, the day after the merger was announced, Legere and 8 other T-Mobile executives were on Trump's VIP arrivals based on a Washington Post story, but Legere does not recall this.
Anyway, the back and forth ensues about why this is concerning to the committee and the American people who will see this as an attempt to sway the President's influence by appealing to his business interests (which he shouldn't have in the first place as president). T-Mobile has spent $194,000 on Trump hotels out of $1.7 million spent in total during that period of time after the merger. During the entirety of the hearing, Legere gives quick and coherent answers with transparency.
The committee also brought up whether T-Mobile uses any Chinese equipment or whether it has any plans to, to which Legere said: "T-Mobile has no Huawei or ZTE equipment in the core of its network. We have no Huawei or ZTE plans, they will not be in our network now or ever… The existence [of Huawei and/or ZTE equipment in rural networks] concerns us.
Both T-Mobile and Sprint hope the merger will be approved in the first half of 2019. The merger is still being reviewed by both the Department of Justice and the FCC and will take a bit longer than anticipated due to the new influx of documents submitted in the hearing.
I still think electing Trup as a president was the biggest fail USA ever did. Their people are creepy fior voting for this old buzzard.
But he is right. Just building a wall at border Mexico and USA is waste of money. Trump mind is sick and there is no hope, cure for that.
Y
What? No honorable mention for Mr. "I've got a pen and a phone" or If you like your plan, you can keep your plan? If you like your doctor, you can keep your doctor? Trump is far from the most corrupt president ever. I'd also like some examples of hi...