Latest beta update for BlackBerry Priv brings September security patch
BlackBerry has started pushing out yet another beta update to its Priv smartphone. Not everyone will be getting it though - only AT&T branded Privs, units on Canadian carriers, and AsiaPac devices.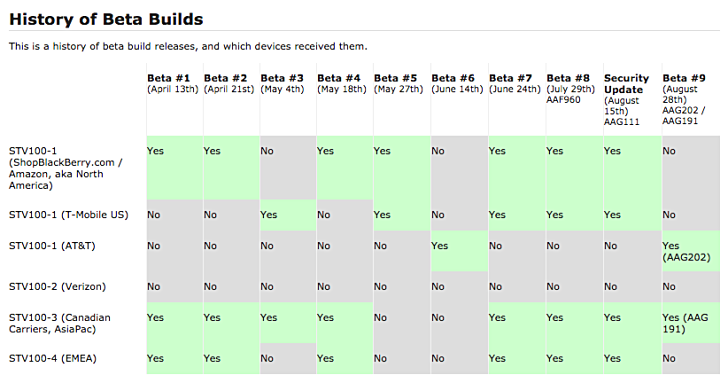 Except for the September security patch (the security level shows up as September 6), there's no information on what else (if at all) is included in the update.
If you've enrolled in the beta program and are eligible to receive this update, it's worth knowing that the update arrives as AAG202 for AT&T and AAG191 for Canadian and AsiaPac units.
a
i hope it can fix the no network service , managed roaming . that is always appearing and you can not use the phone
?
Good going BB.. Well done, coming from an i phone and Moto, I dont repent my decision. Excellent fine tuning in the software over months. People get themselves lost in hardware race, what they don't understand is the unique feature of the Priv, soft...
?
Totally agree. I just bought used Blackberry 9... familly member, because I can't afford a new one in those hight prices vs the hardware they offer.