The rumor mill just produced this - the LG Optimus Pro C660. It's a droid with a portrait QWERTY, with specs roughly similar to the Optimus One and at a bargain price too. The form factor is fairly rare but has been gaining some traction with the likes of the HTC ChaCha and the Motorola Pro.
The LG Optimus Pro C660 has a 2.8" screen with an unknown resolution and a portrait four-row QWERTY keyboard below it. The screen aspect ratio is 4:3, so QVGA resolution sounds likely - we doubt it will be a VGA screen for this kind of cash.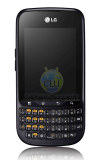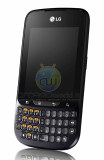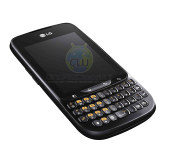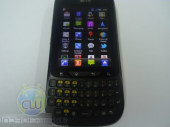 Leaked images of the LG Optimus Pro C660
The Optimus Pro reportedly runs Android 2.3 Gingerbread on a 800MHz CPU with 512MB RAM. It packs a 3MP camera, HSDPA connectivity, Wi-Fi, Bluetooth, GPS and an 1500mAh battery - al last-year's entry stuff. Supposedly, there's 150MB app storage but there's no info on any preinstalled microSD cards.
All these specs are unconfirmed so take them with a pinch of salt.
Still, if the €180 ($250) price proves correct, the HTC ChaCha will have some tough competition on its hands. Italian's chhain Mediaworld.it is rumored as one of the stores that will offer the LG Optimus Pro, but there's really nothing solid on availability yet - when, where, etc.
Source
(
in Italian
)
?
here they goes again flooding the market wif dumb phone and fill up the gap.
?
This phone less price then optimus one. Why you comareing hight and phone with entry level phone Nokia e6 not android
ADVERTISEMENTS