Conclusion
With a Nexus line that only offers one or two new phones a year, we need more handsets running pure Android. And the Moto phones - the affordable Es, the well-rounded Gs and flagship Xs - were some of the best such phones. Of course, they were made by Google-owned Motorola! There were some doubts about the future of the company and its fate after the sale to Lenovo, but so far the Chinese tech giant has proven to be a great shepherd of the beloved Moto brand. Its wide distribution network is actually helping Moto phones reach more markets than before.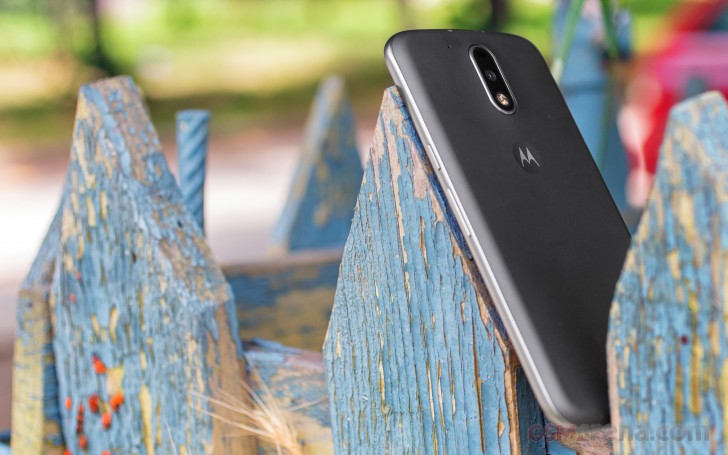 Previous Moto Gs were great phones, but a few specs always seemed below what other phones in the class offered (e.g. the Moto G3 had a quad-core CPU and 720p screen). The Gs made up for it with things few others offered - stereo speakers on the G2, waterproofing on the G3.
Now the Moto G4 has caught up with the competition in most technical aspects - mainly a faster chipset and a sharp, beautiful screen - while keeping up the build quality and the rare perks.
Okay, no stereo speakers or an IP rating, but the phone does offer a front-firing speaker and a water-resistant coating on the inside. The Moto G line always had an issue with consistency where some features don't carry over to the successor and this generation is no exception.
Moto G4 key test findings
Excellent build with high-quality (if not premium) materials;
The display is sharp, bright and with accurate colors; we do wish the Vibrant option offered a stronger...well, vibrance;
Great battery life for the class, quick charging makes top-ups a breeze;
Pristine Android flies on the mid-range hardware; the few apps Moto did add bring extra value (the Moto Screen is the next best thing to always-on);
The chipset is fast enough for general use, but the GPU is weak for 1080p and games will play with reduced graphics;
Some of the best audio quality amongst mid-rangers
A very good 13MP camera for the money, with a simple but powerful interface and extensive manual controls; Panorama mode is terrible; the selfie camera is great;
Good quality 1080p videos, but audio could have been better; skip the HDR video mode, it doesn't do much;
If you couldn't tell by now, we're very pleased with the Moto G4. The exterior isn't all metal like some of the competition, but it feels solid and durable. The customization options from the Motomaker can make the device feel more personal.
The company has splurged for a high-quality screen and as a result the contrast, color accuracy and viewing angles are all top-notch. The camera is one of the best in its class too. The chipset could have been a bit better, a new generation Snapdragon (625 at least, ideally 650/652) would have helped gaming performance, but other than that, the sleek software flies. Battery life is great too, there's not much to complain about, perhaps other than the sealed battery.
You could wish for an option with more RAM and a fingerprint reader, but that's exactly the Moto G4 Plus. Well, not exactly - the Plus also brings a higher resolution back camera, 16MP. You get a choice of how much you want to pay here - get a base G4 or a G4 Plus with 2GB, 3GB or even 4GB of RAM and up to 64GB built-in storage.
If you miss the 5" form factor of older Moto G models, then the company has you covered again. The Moto G4 Play has a 5" 720p screen, but the rest of the hardware isn't as impressive as the big G4. It has a quad-core processor (Snapdragon 410 chipset), the base version gets only a gig of RAM and the main camera is an 8MP shooter.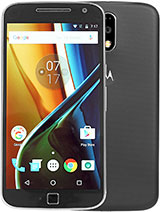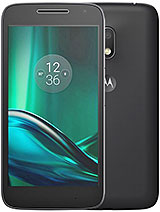 Motorola Moto G4 Plus • Motorola Moto G4 Play
In-house competition continues from Lenovo's other branch - the K5 Note. This one is all metal and has a fingerprint reader on the back, a similar chipset and camera setup, but also Dolby Atmos and High-Res audio support (24-bit/192kHz). It also packs a bigger battery, 3,500mAh. The software situation is very different, however - Android 5.1 transformed into Vibe OS.
You can also look into the Lenovo Vibe P1 Turbo, it's a bit pricier, but you get a huge 5,000mAh battery and 3GB/32GB memory.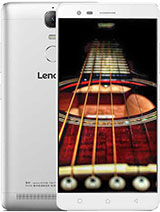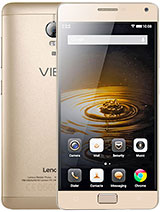 Lenovo K5 Note • Lenovo Vibe P1 Turbo
The Xiaomi Redmi Note 3 is one of the most popular devices in our database. It offers a unibody metal body that houses a 5.5" 1080p screen, a Snapdragon 650 (which as we saw offers a faster GPU) and a fingerprint reader. Like the two Lenovos above, you get a lot of battery (4,000mAh), but an old, customized Android (5.1 with MIUI). Note that there's a version with a MediaTek Helio X10 chipset as well.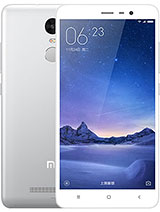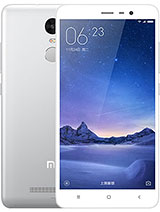 Xiaomi Redmi Note 3 • Xiaomi Redmi Note 3 (MediaTek)
Redmi's constant rival is the Meizu m3 note. With the third generation, Meizu switched over to a metal body as well and added a fingerprint reader. You only get the less powerful Helio P10 chipset, but a better battery life out of the 4,100mAh power cell.
Meizu also has the higher-end MX5. Its 5.5" 1080p screen is an AMOLED, though it's not particularly color accurate or bright. You get a solid camera - 20.7MP 1/2.3" sensor with 2160p video capture. But with no microSD slot, you'll have to pick the 32GB version, maybe even the 64GB one. Also, according to our tests, the endurance of the 3,150mAh battery isn't that great.
If you're looking for something in the US, many of these will not be accessible. ZTE is catering to that market with the Axon (note that there are several different Axons in different regions).
You get an attractive design with a 5.5" 1080p screen, a 13MP camera with 2160p recording! Here come the trade-offs - you'll be running an old Android (5.1) on an old chipset (Snapdragon 801) and you don't get a microSD card slot (and only a 32GB storage option).
The Asus Zenfone 3 is coming soon and marks a departure from Intel's chipsets. This one uses the Snapdragon 625, the replacement for the 617 with higher CPU clock speed and a new-generation GPU.
Chipset envy aside, you get a 5.5" 1080p screen, 16MP camera with OIS, and a choice between 3GB or 4GB of RAM. The Zenfone 3 will launch in Asia soon, but while we know the US price of the phone, the launch timing there is unknown.
The Huawei Honor 5X is another metal offering with a 5.5" 1080p screen. And it has stereo speakers around that screen! The chipset is a Snapdragon 616, so just about the same, and the cameras are 13MP/1080p + 5MP.
The LeEco Le 1s may be hard to get hold of, but you do get 2160p video from the 13MP camera. There's no card slot, so you'll have to make 32GB work. A Helio X10 chipset runs an older Android (this is so common for phones from China-based makers).
If you splurge for the LeEco Le 2 Pro version, you'll get a much better still camera - 21MP 1/2.4" sensor - and a faster chipset, Helio X25 (an overclocked X20) with 4GB of RAM. And still no card slot.
There's no shortage of affordable 5.5" 1080p phones, but many of them have limited availability outside of China. Even if you find a retailer that offers them, chances are you'll be stuck with an older Android that has been heavily customized.
The Moto G4 is an honorary Nexus in that respect and will be widely available in the States and Europe. Even if you don't care about Android versions, the G4 is a solid, capable phone.
Considering the G4 Plus is a pricey upgrade ($50/£60) for its fingerprint reader and camera and that the G4 Play is a lower-end device, we think the G4 will become the most popular of the trio and a popular phone in general.