Lenovo has released its financial report on the quarter ending on June 30 and things couldn't have been better for the Chinese company. The revenue for the period was $10.4 billion, an 18% YoY increase, while the profits grew 22% YoY and was $214 million.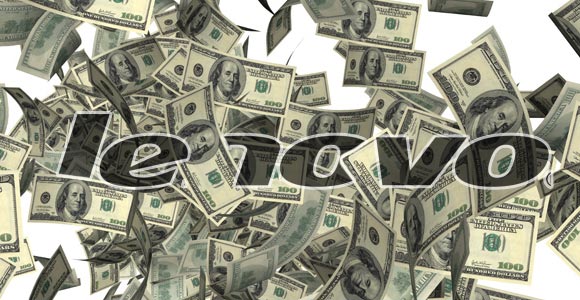 Lenovo is the leader among PC vendors and for the last quarter shipped 14.5 million PCs, 15% more than the same period in 2013. In fact, it has been the top dog in the PC market for the last five quarters, but the last one saw a jump of 2.7 percentage points in its market share to 19.4%.
The PC market isn't the only one with outstanding results, as Lenovo reports that its tablet business is doing incredibly well, too. It has taken third place among manufacturers with 2.3 million devices shipped, representing a rise of 67% compared to last year's results.
The good news continues in the company's smartphone operations. For the first time ever, Lenovo sold more smartphones than PCs. 15.8 million smartphones were sold, despite the fierce competition that is currently undergoing in the Chinese market.
Lenovo also hopes to close its Motorola deal with Google by the end of the year. Then, the phonemaker will hopefully continue its success in the smartphone industry. The latest smartphone the company announced is the Vibe Z2 Pro. Its premium stance is a bid for the company to make a stronger presence in the high-end market. We're yet to see how its attempt will pan out.
l
I have a lenovo pc and i hope it last for yeards. Do I have good chances?.
D
Lenovo is NOT a good brand for smart phones, in my experience. I had the K900, which was their flagship last year. It was buggy, Lenovo never really update it, it had very poor radio reception and it would fail to dial out in areas where other p...
D
Lenovo quality is above average. Its better than HP which i would rate as very poor. I have 3 lenovo pc in my office and 1 already went for a motherboard replacement. None of my IBM PCs every need any parts replaced. Considering Lenovo bought IBM's ...