LG has launched a new smartphone called Candy in India. The phone is priced at INR 6999 ($98) and will be available starting September 1 across retail outlets.
As you can tell from the price, the LG Candy is a budget Android smartphone. It features a 5.0-inch 720p IPS display with a 8MP camera on the back and a 5MP camera on the front. It's powered by a 1.3GHz quad-core processor with 2GB of RAM and 16GB of expandable storage. It's kept running by a 2500mAh removable battery.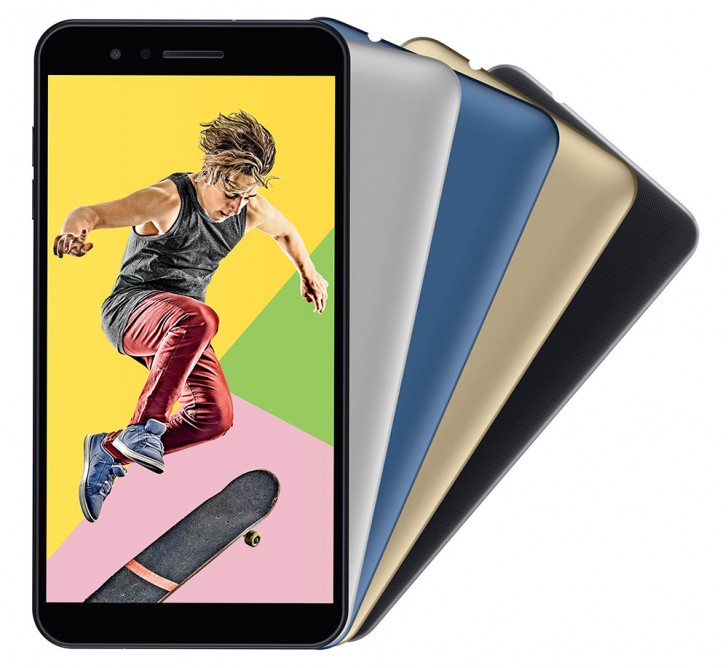 The phone comes with four different colors covers in the package. Black is the default but users can also choose from blue, gold and silver by swapping the covers. To be honest, we expected some brighter color options considering the Candy name and were somewhat disappointed by a rather muted color palette.
What's most disappointing is the fact that the LG Candy comes with Android 7.1.2 in late 2018. The fact that the phone is launching with a two-year old OS out of the box gives us little hope that it's ever going to get any further updates to newer versions of Android.
Overall, there's not much interesting going on over here. The price may seem attractive to some but there are better phones even at that price.
T
Wow! That's like a iPhone 5c running on android!
LG is funny as they could be. Only major reson LG still exist is they suppy other competitors with screens and other things. And their TV division is making profit. But for a mobile phone branch LG died sice G4 last good phone they really ma...
?
Aaaand that's a good way of giving away your information to the Communist Party of China