LG finally announced its G2 flagship smartphone at its event today. The 5.2-inch device comes with a very sleek design and packs a punch with its Qualcomm Snapdragon 800 processor. The good news is that LG G2 will be available on all 4 major US carriers - Verizon, AT&T, T-Mobile and Sprint.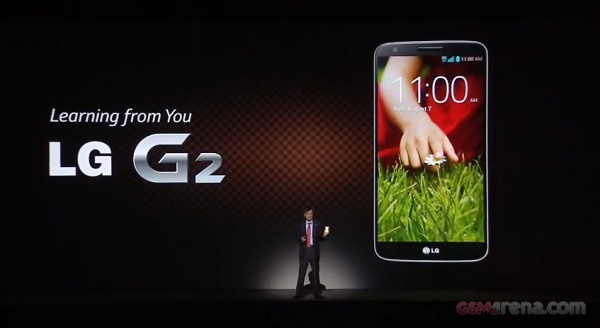 LG G2 will hit the stores by the end of August and the smartphone will also be available on 100 different carriers within 90 days. Unfortunately, there is no official pricing details of the LG G2 at the moment.
The only hardware key on the LG G2 that is positioned at the back of the device has been the talk of the town. LG G2 also has an impressive sounding 13 megapixel rear camera with optical image stabilization and comes with a few other exciting features.
Check out our detailed launch post for more information on the LG G2 smartphone.
?
Why LG had to put those buttons right next to the camera? It sucks. The LG logo on the bottom? Hate it. Worst phone of the year.