Thanks to the tipster who brought us the first live images of Sony Ericsson Kanna and XPERIA X10 Mini (Robyn), here comes another yet unannounced phone, this time from the LG camp. The LG GD880, rumored also with a "Mini" moniker, leaked almost a month ago, but back then there was no available info except some basic specs.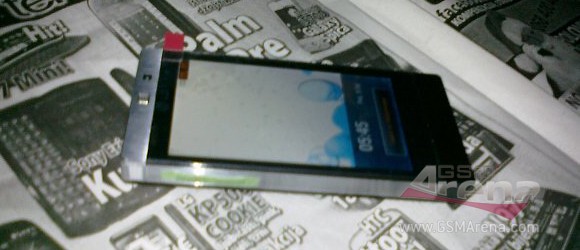 Cell Passion were the first to start the rumor about the new LG GD880 (Mini). The first leaked specs mentioned a 3.2-inches touchscreen, 480 x 854 pixels resolution, 5 megapixel snapper, GPS, Bluetooth, 3G with HSDPA support, FM radio, 100MB internal storage and microSD card slot.
The Wi-Fi connectivity was the big question mark here, but after the GD880 was spotted into the Wi-Fi Alliance database, it became more than clear the handset will be Wi-Fi enabled, as well.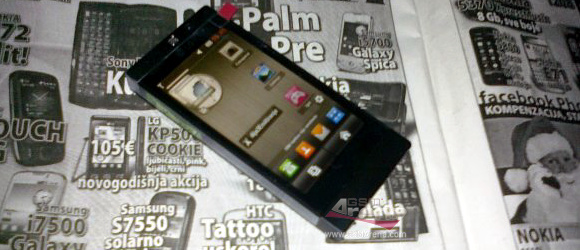 The OS still remains unknown (you can notice the standard S-Class lockscreen though), but according to Cellpassion the price is expected to be around 350 euro.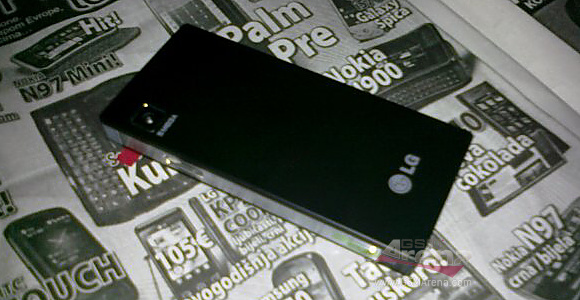 Update: A new tipster just informed us that the LG GD880 will be officially pet-named Mini. It will offer full PC synchronization – wallpapers, ringtones, emails, contacts, web browser history and bookmarks, etc.
The LG Mini will definitely run on an S-class interface and will have tight social networking integration.
Specs-wise, the Mini will be a standard touchscreen bar (most probably with a capacitive display) with all types of connectivity options (3G, Wi-Fi, Bluetooth and most probably GPS). The Mini will also have a 5 megapixel snapper and fancy mirrored surface plastic case acessory.
Thanks to Phono Teka for tipping us off and if anyone has more info about this or other unannounced phones, we'll be glad to hear it. You can tip us on our Facebook page, our blog or at our email info@gsmarena.com
j
I'd go for the Robyn instead. Much cuter. :-)
c
sorry information that you are writeing is from engadget web site this news is old about 3 days check their web site it is all from ces .
ADVERTISEMENT