Final words
The LG Optimus 3D Max and the original Optimus 3D are so much alike you may have trouble figuring out the differences. Minor changes can sometimes make a big difference but one particular difference is not so hard to notice and, to us, it may as well be the decider in favor of the 3D Max. The sequel is notably slimmer and lighter than the original, so there's proof that handheld 3D viewing can come in a compact package.
This is not to say that NFC and more processing power are useless but, by the looks of it at this point, they just aren't the emphatic advantages that will spur potential upgraders. In fact, the 3D Max should not be construed as an upgrade to the Optimus 3D - it is rather a testimonial of LG's commitment to handheld 3D.
Considering that the other major player, HTC,is not nearly as interested in the technology, the 3D Max may prove its worth regardless of its shortcomings. LG can only benefit from HTC's reluctance to follow up on their Evo 3D. We don't mean tangible profits, as in LG stealing market off HTC, but the Koreans will establish themselves as the unchallenged leader in smartphone 3D.
Now, there's nothing they can do to change the fact that the year-old HTC Evo 3D is probably a better smartphone than their Optimus 3D Max. The doubled RAM and higher CPU clock didn't dramatically changed the 3D Max user experience compared to its predecessor, so challenge the Evo 3D will still be hard. On the other hand, the ICS upgrade may turn things around.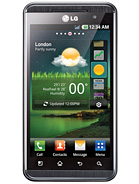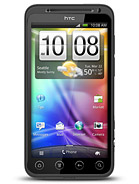 LG Optimus 3D P920 • HTC EVO 3D
That brings us to the point. The 3D max is more likely a mid-range device, nowhere near flagship territory. That's a big difference from the original Optimus 3D and the HTC Evo 3D, which a year ago were near the top of the Android food chain.
The stereoscopic screen and content are hardly essential to the user experience but could be worth their boasting rights in the lower market segments. That special something to give an edge over the likes of the Samsung Galaxy R and the S Advance.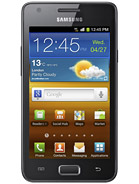 Samsung I9103 Galaxy R • Samsung I9070 Galaxy S Advance
And the sooner the 3D Max gets the ICS upgrade the better. Though on a second thought, we don't care which comes first - an OS update or a price drop. About €150 more expensive than the original Optimus 3D is a bit too steep. Too much perhaps to let LG make the best out of a phone that's virtually free of competition.