LG unveils webOS 6.0 with Alexa and Google Assistant support, upgraded Magic Remote
LG unveiled new QNED Mini LED TVs at CES 2021. They will be the first to run the latest webOS 6.0, "the most significant update" to the operating system since it was introduced back in 2014. It comes with a new Magic Remote to boot.
The first thing you'll notice is that there are now more dedicated buttons for services. Let's start from the bottom – the new OS has native support for the Google Assistant and Alexa, which can be invoked with their own buttons.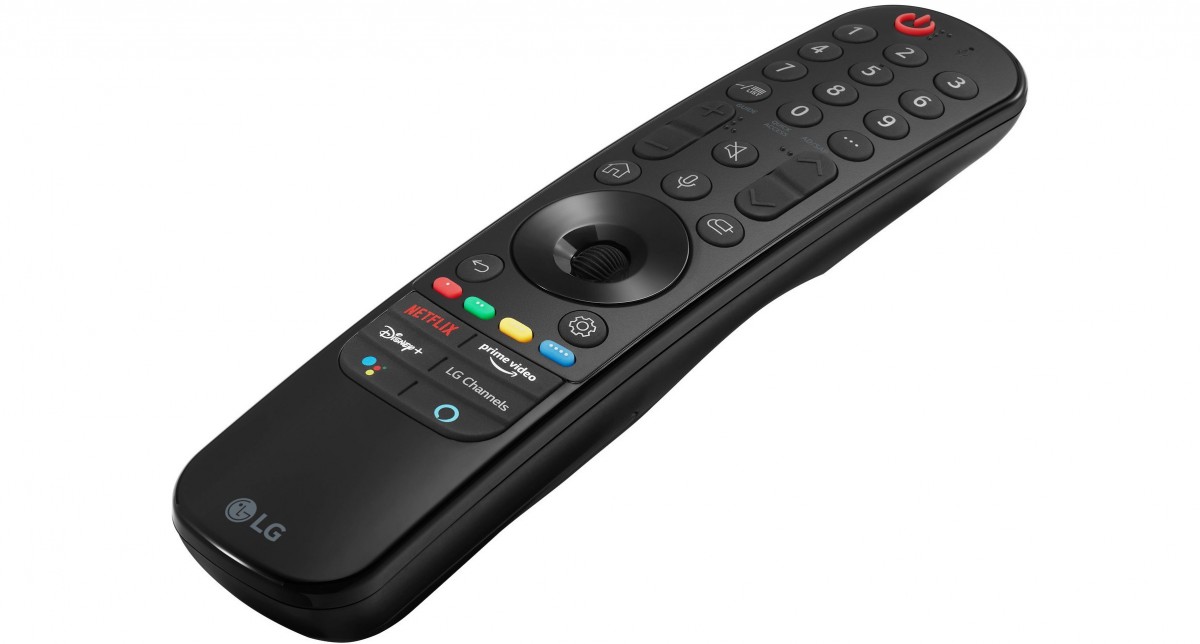 Above that are buttons for Netflix, Amazon Prime Video, Disney+ and LG Channels. The Next Picks feature learns your tastes in TV viewing and will recommend two live programs (from broadcast or set-top offerings) and one title from streaming services.
Alternatively, you can use Magic Tap – you can tap your phone to the remote (which now features NFC) to easily send photos and videos from your phone to the TV.
Magic Explorer (an evolution of Magic Link) offers additional information about what's on screen – about the actors, shooting locations other other items of interest. While interacting with live TV, the Gallery, TV Guide and Settings apps, the Explorer will change the color of the cursor to let you know it has something to share.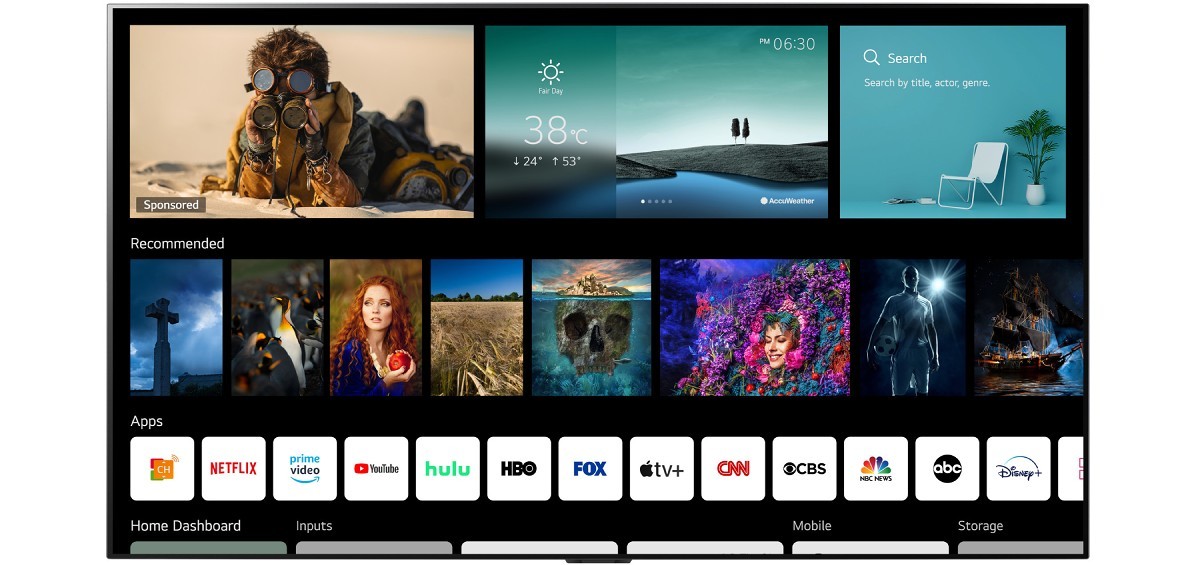 The new OS comes with an updated homescreen to offer faster access to all the new functionality. The most frequently used apps are close at hand as are, of course, viewing recommendations. To fit all that, the home screen now is displayed in full screen and serves as the central hub of the OS.
webOS 6.0 will power LG's 2021 TV lineup, including OLED, QNED Mini LED, NanoCell and UHD smart TVs. If you're wondering if your older TV will be updated to 6.0, the answer is most likely "no" (LG doesn't do major OS updates).
c
Yeah, I love the fact that play/pause buttons are quite large on my remote control. I can't believe they just removed it now xD
S
LG *does* put out updates - I'm still getting reasonably frequent updates to my 2016 model OLED. They just don't usually update old hardware with *major releases* -- if you bought a model with WebOS 5, you don't get WebOS 6. There...
S
I just bought a nanocell TV model with 5.0 OS on it. if they don't update it to 6.0 or at least add some ui features as much as i looove lg tv's im literally done with them!