First look
LG V10 and Watch Urbane 2nd edition: First look
LG Watch Urbane 2nd Edition hands-on
Smartwatches have gone from geeky accessories to stylish timepieces that wouldn't be out of place on the wrists of suit-wearers. LG is largely responsible for this transition with the first generation Watch Urbane. Now, the Watch Urbane 2nd Edition is upping the ante with an improved feature set and even better looks.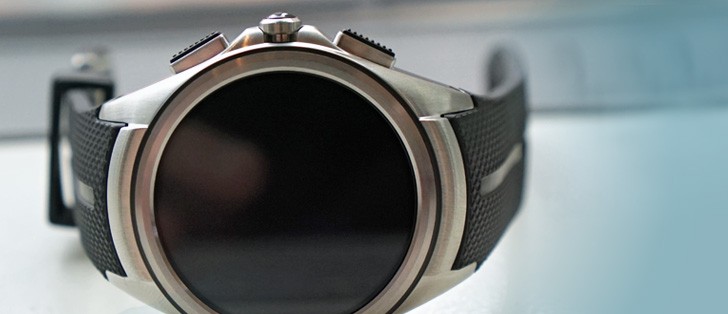 In our opinion, the LG Watch Urbane 2nd Edition looks quite awesome with its larger 1.38" P-OLED display of 480 x 480 pixel resolution. The result is a pixel density of 348ppi, which is really sharp. This is arguably the best smartwatch display in the smartwatch race right now. The case diameter is 44.5mm, which is a nice middle ground in terms of case sizes, although those with smaller wrists might have wished for a smaller option.
The housing is made of stainless steel, like before, while two of the buttons on the right side feature rubber caps for better grip. Sadly, the wristband isn't replaceable, because there are hardware components inside it, so you'll have to carefully choose yours when buying one. Available color options are Signature Brown, Space Black, Luxe White, Opal Blue.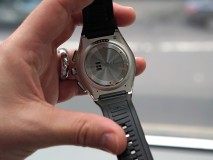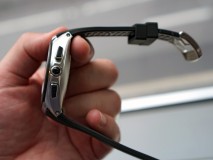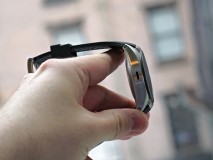 The LG Watch Urbane 2nd Edition live shots
This is the first Android Wear smartwatch with built-in 4G LTE. The watch uses a nano-SIM card, which is removable. LG is working with carriers to enable the smartwatch to receive calls from the same number as your phone, regardless of having a separate SIM. The feature would allow you to leave your phone behind while running quick errands, going to the gym or the bar, for instance.
Under the hood, the second edition Watch Urbane uses the same Snapdragon 400 chipset as its predecessors, albeit with more RAM at 768MB compared to 512MB. Internal storage remains 4GB if you want to throw music on it.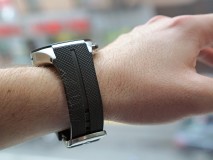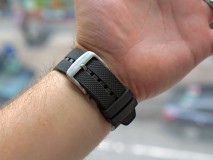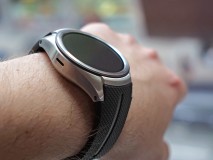 The LG Watch Urbane 2nd Edition on the wrist
LG is quite proud of the smartwatch's battery. It boasts two days of usage before needing a recharge. It's an innovative 570mAh Li-Ion hexagon unit, which has been made by LG Chem. Despite the shape though, the smartwatch is rather thick at 14.2mm. We don't have official word on weight just yet, but the watch does feel quite solid.
Finally, LG has pre-loaded a personal coaching app into the smartwatch to guide users through their workouts. It can tell you to speed up or slow down depending on your requirements and even track your sprint and lap times. The company has added new watchfaces, too.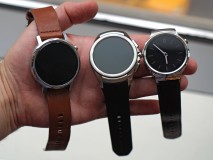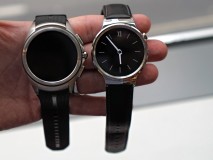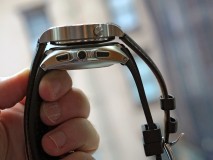 The LG Watch Urbane 2nd Edition compared to the Moto 360 and Huawei Watch
Overall, the LG Watch Urbane 2nd Edition is a nice evolutionary step over its predecessor. With classier looks and better hardware, LG is refusing to give in to the competition from Samsung, Huawei and Motorola, which have all stepped up their wearables game immensely. If only LG could offer more customization options, this could've been the perfect Android Wear smartwatch. For now though, it's just one of the best.