LG V30 supports Daydream VR, is the first phone to use T-Mobile's 600MHz network
The LG V30 marks two important firsts for fun and usability Ė itís the companyís first Daydream-compatible phone and itís the first device to support T-Mobileís new 600MHz band. (Note: the Galaxy Note8 was rumored to also support 600MHz, but it lacks the crucial Band 71).
The V30 is LGís first OLED-packing phone in a while Ė P-OLED specifically, which LG tells us is a kind of AMOLED. And itís HDR-enabled meaning it can better handle the advanced lighting of modern games. Anyway, itís large, high-resolution display in a fairly compact body. And thereís Snapdragon 835ís Adreno 540 GPU to push VR graphics. By the way, the Google Daydream View headset is $75 on Amazon.

As for the new LTE band, T-Mobile got the drop on its US competition and the new 600MHz network is already in one location Ė Cheyenne, Wyoming Ė launched a week ago. The lower frequency will allow cell towers to cover more territory and reception in-doors is much better.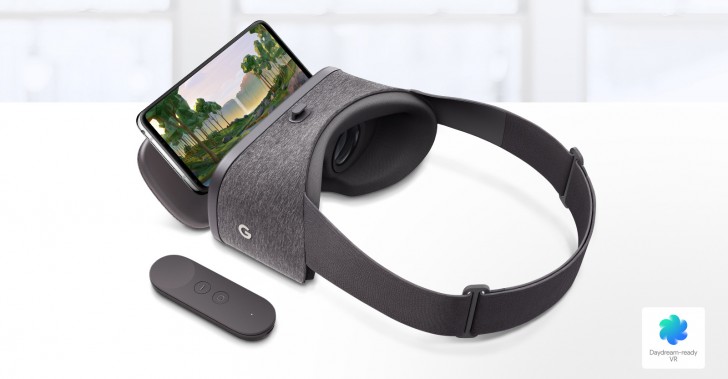 For more on the LG V30, check out our hands on.
N
Kudos LG for being first on the 600 band. Nice phone to consider even tho i'm not fond of the 18:9AR. I still have some key upcoming phones like ( Huawei Mate 10, Xiaomi Mi Mix 2, Pixel 2XL, Nokia 9, ZTE Axon 8 ???, Sony etc) to look at b4 i settle o...
T
nice touch LG !!! whit such 600 MHz band.