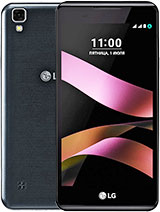 a
In Canada, Virgin Mobile is trying to sell the LG X Power, but in reality it is the LG X Style being mislabeled. So glad I didn't buy that phone, specs look terrible.
m3343856
LG's idea of a stylish phone is a generic design with a fancy wallpaper.
D
mm8174, 22 Jun 2016yeah, it looks like the x power again. This phone, it looks kinda...... old. The camera shape ... moreHappy they keep it Lg style rather than copying iphone 6 design like other did such as samsung and chinese phone
m1103
mir, 01 Jun 2016Such a generic design does not deserve the Style moniker...yeah, it looks like the x power again. This phone, it looks kinda...... old. The camera shape and placement, the front speaker grill.... all look a bit 2012ish. Looks kinda like the old optimus l9, or other members of the lx or lx ii series.
O
Dearest gsmArena followers and friends.I am very sad to write these about LG!I this LG must restart from A again!!Why!?LG underestimates people's understanding and smart.I usually read comments,opinions,reviews from all important sources,mainly from GSM,etc...The most important markets of the world are located in India and China!Losing these two equal bankruptcy and the most smartphone enthusiasts are living in India with incredible knowledge of understanding smart devices!!!I don't even imagine that LG has responsive public relations and if LG has,it never cares about public opinions!!Frankly speaking,Samsung understood and changed from the roots but LG,s increasing battery capacity or changing names from K to X without quality considering changing does not change anything!!Why!!!?Nowadays the whole world population are smart by knowledge and instinct and MUST be considerd SMART!I write because I care about LG and people whom work for it!!Happily my tender recommendations changed Samsung,Sony,etc.But some think that just understanding themselves and nobody else!!!?What does it mean,the same quality smartphones,with 32,64,128 inside memory and three 3,4,6 RAMs while having external memory capacity up to 128 gigabytes!!!?This is constructive criticism and hopefully gsmArena releases and publishes it plus all brands including LG follow it because bankruptcy or loosing markets mean economical stagnation and people's loosing jobs!!No!!!?Thanks all mentioned names,readers and LG,etc.Justice Rights.Omid12omidvar.A,B,C...A1,B1 C1,starting again is the best since loosing money and reputation are the most important...
?
ALL samsung and nokia :( ar dead for 200, 100, 20 so much problems off them. i hope it will be availabe faster.
F
Not only other smartphone follow moto instals fingger print, water proof, modular ARA, lapdock and many more, now even xperia z become xperia X, LG become X style, Moto trully innovative
Total of 33 user reviews and opinions for LG X style.