Logitech has launched a new accessory for the iPad Pro, a charging stand to dock your iPad Pro on your desk, kitchen table, or your night stand.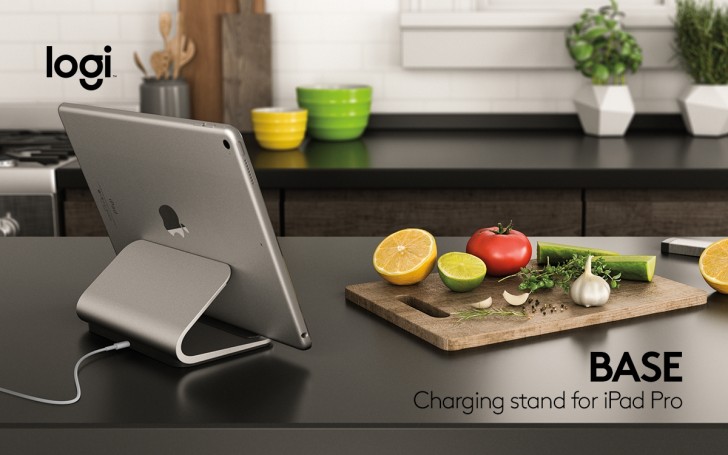 The Logi BASE uses the Apple Smart Connector found on both the iPad Pro models instead of the traditional Lightning connector. This means you don't have to think twice before placing the iPad on the dock, and the magnets within the stand will even perfectly align the iPad for you over the connector.
The base is made out of aluminum with a rubberized bottom so it doesn't slide around. Only shortcoming is that the base keeps the iPad at a fixed angle, so there isn't much freedom of movement, although the iPad's excellent viewing angles make this less of an issue.
The Logi BASE is priced at $99.99 and available from Logitech and Apple for both the iPad Pro models.
D
this calls for innovation
S

Warning: A non-numeric value encountered in /hosting/gsmarena/www-55-ssl/_opinionhelper.php3 on line 462
HHH
Couldn't agree more with you. You save my time from telling him about his ideology. Ideology is an ideal thinking of one particular person. It cannot be pushed to another person, nor it cannot be erased from one's mind. You know, just like the...
ADVERTISEMENTS