After similar promos in March and April, Samsung is back with a new Samsung Pay promo. This time, the South Korean company is offering a free $20 gift card to those who make their first Samsung Pay purchase within two weeks from now - or until June 6 to be precise.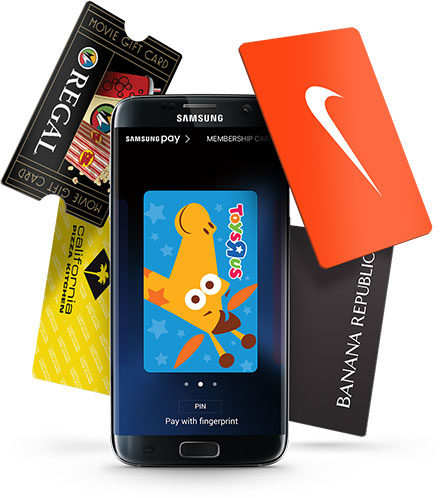 While most Samsung Pay compatible credit and debit cards are eligible for this offer, there are a few exceptions. The promo's terms and conditions say: "private label (PLCC) cards and Bank of America Visa Debit Cards added to Samsung Pay before March 31, 2016," are not eligible for this offer.
For the gift card, you have the option to chose from the following five Samsung Pay merchants: Toys R'US, Nike, California Pizza Kitchen, Banana Republic, and Regal Entertainment. Head to the Source link below for more details on the offer.
G
here here! canadaaaaaaahhh!
M
If it's physical gift cards, it may take up to 6 months for shipping or it was "lost" during shipping like those mail in rebates types of promotion
t
Not sure what and how you went about this offer. I did their first promo back in March and got myself a sweet $30 gift card for Best Buy. If you indeed qualify then I'd suggest you contact their customer service.
ADVERTISEMENTS