The company Belleperre offers luxury mobile phones designed in Italy and handmade in Holland. The path started by names like Vertu and Mobiado is getting wider and wider and now there is enough room for other smaller companies like this which hope to catch the attention of rich people who choose their gadgets by the price. The higher, the better!
A new member of the Belleperre family was recently presented - the Nero Gold. Like the other handsets of the Belleperre collection the Nero Gold is handmade of high quality materials only and it can be customized to meet all criteria of its future owners.
The Belleperre mobile phones measure 100 x 44 15.5 mm and weigh no more than 120 g. They are made of aluminum, steel or titanium and can be plated with silver or gold. The handsets' bodies are covered in leather (genuine alligator, shark, lizard and buffalo leather in more than 100 colors) and the screen is protected from scratches by a sapphire crystal.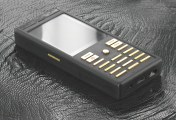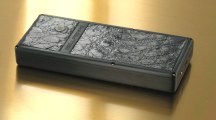 The Belleperre Nero Gold Edition
The newbie, the Nero Gold, shares the distinguishing features of its bros - not a single piece of plastic can be found in its black brushed steel body. Its surface has a special scratch resistant coating and the buttons are made of high polished solid silver or gold. Another remarkable feature is the shiny black crocodile leather.
There is no word on availability and we don't even dare asking about the price of the new Belleperre Nero Gold luxury phone. And how about you, do you?
A
Okay, then. Let's take another example. Designer handbags worth $1,500+. You're essentially paying that much for the name when you can get a nice electronic gadget which does more than the bag which just carries things.
ADVERTISEMENTS