Performance
Meizu m3 note runs on the MediaTek Helio P10, which isn't widespread as the X10. The P10 packs an octa-core processor with 4x Cortex-A53 at 1.8GHz and 4x Cortex-A53 at 1.0GHz. While the core count is on par with the m1 metal the clock speed is lower and the GPU is quite uninspiring - the Mali-T860 MP2 (read dual-core) and it may throttle the overall performance.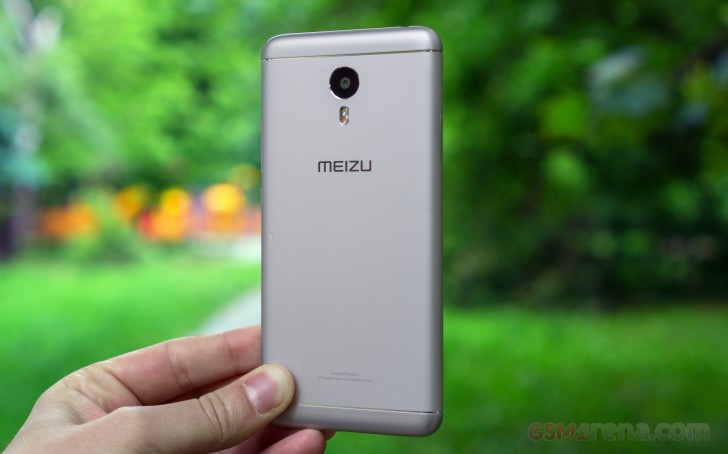 First things first, lets see how this monstrous CPU setup stacks against the competition.
The single-core performance of a 1.8GHz Cortex-A53 core is bound to hit the bottom of the charts nowadays - the m1 metal's 2.0GHz Cortex-A53 does slightly better, of course. Snapdragon's Cortex-A72 inside the Redmi Note 3 is way ahead though.
GeekBench 3 (single-core)
Higher is better
Xiaomi Redmi Note 3 (S650)
1573
Meizu m1 metal
883
Meizu m3 note
807
Lenovo Vibe K5 Plus
689
Lenovo Vibe K4 Note
628
But the Cortex mantra is pretty much the more the merrier, so we'd expect 8 cores to perform on par. And they did - at least on par with the last year's m2 note, which has a similar processor. The Helio X10 inside the m1 metal and MX5 is no match for the P10, even the two-years old m1 note does better than its m3 note successor. Ouch!
GeekBench 3 (multi-core)
Higher is better
Meizu MX5
5110
Meizu m1 metal
4825
Xiaomi Redmi Note 3 (Helio X10)
4537
Meizu m1 note
3988
Xiaomi Redmi Note 3 (S650)
3570
Lenovo Vibe K5 Plus
3038
Meizu m3 note
3028
Lenovo Vibe K4 Note
2745
Meizu m2 note
2649
Motorola Moto X Play
2608
Meizu m1 metal, with similar screen, design, and pricing, offered a powerful PowerVR G6200 GPU. The m2 note predecessor had a Mali-T720 MP3 (tri-core) GPU and the first-gen m1 note came with a more powerful Mali-T760 MP2. The new m3 note comes with a questionable Mali-T860 MP2 (dual-core) graphic unit, which we are yet to see how it stacks against the competition coming from its own siblings. Even though the newer generation graphics, we expect a drop in the performance because of the less GPU cores.
Now about those raw benchmarks. Indeed, the Meizu m3 note's GPU managed to beat the m2 note, but that's its highest achievement. It came a hair lesser than the m1 note's but the more disturbing news is the big gap between the m3 note and m1 metal GPU performance. Weren't those two supposed to be besties? Apparently not.
The Adreno 510 inside the Snapdragon 650-powered Redmi Note 3 beats all Mali GPUs in our chart.
GFX 3.0 Manhattan (onscreen)
Higher is better
Xiaomi Redmi Note 3 (S650)
14
Meizu MX5
9.5
Meizu m1 metal
8
Xiaomi Redmi Note 3 (Helio X10)
7.9
Motorola Moto X Play
6.1
Meizu m1 note
5.7
Lenovo Vibe K5 Plus
5.5
Meizu m3 note
5.4
Lenovo Vibe K4 Note
4.2
Meizu m2 note
2.3
GFX 3.1 Manhattan (onscreen)
Higher is better
Xiaomi Redmi Note 3 (S650)
9.1
Meizu MX5
4.7
Meizu m1 metal
3.9
Xiaomi Redmi Note 3 (Helio X10)
3.9
Meizu m3 note
2.5
Lenovo Vibe K4 Note
2.1
Meizu m2 note
1.9
The BaseMark X results just put more concrete on the statements above.
Basemark X
Higher is better
Xiaomi Redmi Note 3 (S650)
14732
Meizu MX5
10403
Xiaomi Redmi Note 3 (Helio X10)
8540
Meizu m1 metal
8526
Motorola Moto X Play
5032
Lenovo Vibe K5 Plus
4863
Meizu m1 note
4617
Meizu m3 note
4567
Lenovo Vibe K4 Note
4072
Meizu m2 note
3946
The compound test BaseMark OS II 2.0 puts the Meizu m3 note on par with the m1 note (yay?) but behind its m1 metal sibling. The benchmark gauges not only CPU, GPU and UX, but also memory and browser performance.
Basemark OS 2.0
Higher is better
Xiaomi Redmi Note 3 (S650)
1537
Meizu MX5
1252
Meizu m1 metal
1039
Xiaomi Redmi Note 3 (Helio X10)
1018
Lenovo Vibe K5 Plus
884
Meizu m1 note
880
Meizu m3 note
852
Motorola Moto X Play
809
Lenovo Vibe K4 Note
729
Meizu m2 note
673
The Meizu m3 note does OK for a mid-ranger and its processor has enough punch to handle most tasks, even though it's a notch behind the curve. The GPU performance is what really slows the P10 and fails to make the m3 note a worthy performer over the preceding m1 note and m1 metal.