Chinese smartphone manufacture Meizu will likely unveil a new Ubuntu-powered phone at the Mobile World Congress next week. The company recently released a teaser that suggests the same, although it doesn't reveal anything specific about the device.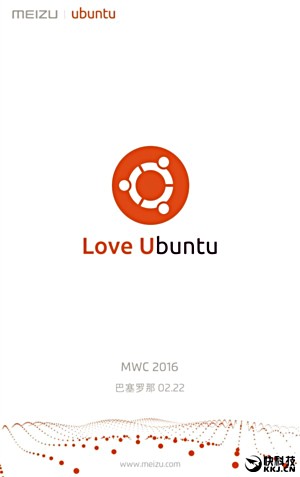 If you recall, this is not the first time Meizu will be presenting an Ubuntu smartphone at MWC - back in 2014, the company showed off the Ubuntu MX3, and last year's MWC saw the company unveiling the Meizu MX4 Ubuntu.
There's currently no official word on which Ubuntu-powered Meizu device we'll see at this year's MWC event, although reports say that the company could unveil the rumored Pro 5 Ubuntu Edition. The teaser shown above reveals that the handset will be on display beginning February 22, the day MWC 2016 kicks off.
I have done much more coding than you rather than just copy pasting from Wikipedia Linux is a kernal yes its an OS but there are 100s of different operating systems built on linux try researching a bit before trying to prove others wrong and copy pas...
You educate yourself first before proving others wrong Mark Shuttleworth is from Welkom, Free State, South Africa get your facts right you oversmart wiki copycat the company might is from UK as per Wikipedia but has its roots in south Africa get...
O
You are welcome. Just out of interest sakes, Mark Shuttleworth was the first South African, and African for that matter in space. It was a proud day for us South Africans. :) http://pop.h-cdn.co/assets/15/13/980x490/landsca­pe-1427301874-mar...