Microsoft applies for patent of Surface Neo and Duo's folding mechanism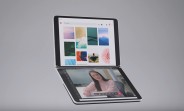 Back in October, Microsoft's Surface event revealed the company's next form factor. The Microsoft Surface Duo and Surface Neo both feature dual displays held together with a fully rotating hinge that can be adjusted to any angle. The submission of the patent for parts of this particular mechanism has been published by the WIPO.
The patent was submitted by Microsoft for an "ADJUSTABLE CLOSURE MAGNET FOR HINGED DEVICE WITH ASSISTED OPEN". The patent includes a diagram of a single link in the closing mechanism, which we'd imagine would be used along the back of the devices.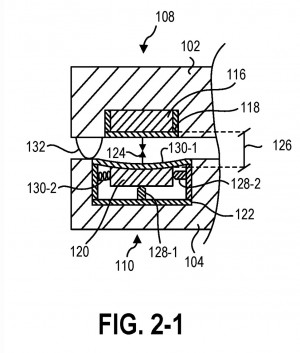 Source: WIPO
The Surface Duo is a Surface smartphone announced by Microsoft with dual displays, featuring a 360-degree rotating hinge with Surface Pen support. Though the Neo and Duo devices are similar in form factor, the Neo features two 9-inch displays and runs Windows 10X while the Duo has two 5.6-inch screens and will be powered by Android.
The Surface Duo (the smaller that's a phone) is expected to have a "world-class camera" and The Surface Neo and Duo are expected to arrive sometime before the 2020 holiday season.
N
One of the things, aside from the dual screen, that will make the Neo & Duo unique is the Surface Pen. Windows developers will be taking advantage of this, because the development platforms for Windows (such as UWP) have lots of built-in capabili...
L
Where is that Pixel 3/LG G5/Essential PH-1 Android 10 hating, privacy conscious Kingslayer? I bet he'll get wet from this.
N
At the moment, it's not so much the hardware that needs improved, it's the software. We have hardware & devices that are good enough to handle pretty much anything we should want to do on our phones (if you're try to completely replace your lapto...
ADVERTISEMENTS