Size matters
Microsoft Lumia 640 XL Dual SIM review: Size matters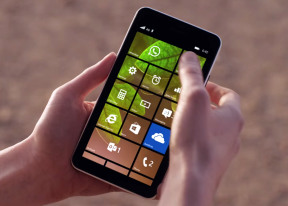 Conclusion
Microsoft Lumia 640 XL 3G Dual SIM is one of the seven newly introduced Lumia 640 smartphones. It's the bigger model offering massive 5.7" screen estate and higher resolution camera. If you are keen on the phablet class, you'll find the Lumia 640 XL very likable with great grip and solid construction. We'd recommend the matte flavors as the glossy materials compromise both the handling and looks. The removable rear cover and battery come as a nice bonus, too.
There are lots of Lumia smartphones already, so why choose the Lumia 640 XL particularly? First - it will get the Windows 10 update this summer before all other Lumia phones. Then - it comes with a very capable 13MP camera with a ZEISS lens. There is also the expandable storage, the big screen and the great battery life. And last, but not least important - you can get it in 3G, LTE, 3G Dual SIM or LTE Dual SIM version and by choosing the right model you can save some cash.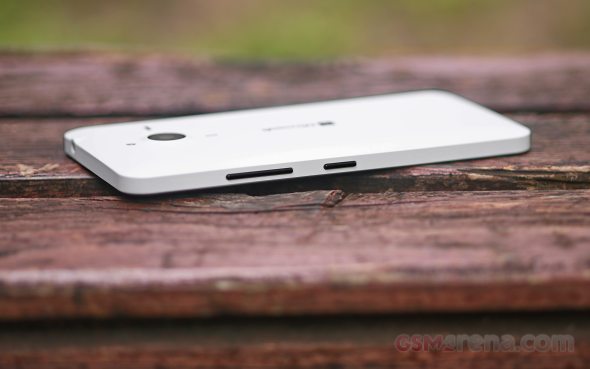 Windows Phone, soon to be replaced by Windows 10 for Phones, is getting better by the day. We've already spent some times with the Windows 10 Technical Preview and the upcoming update looks very promising and a huge step in the right direction. And it surely helps to be among the first to get it.
The Lumia 640 XL isn't the fastest around and its Snapdragon 400 chipset will be probably discontinued by Qualcomm soon. But Windows is quite lightweights and it's optimized specifically for this hardware so the performance is hiccup free.
Microsoft Lumia 640 XL 3G Dual SIM key test findings
Build quality is great and the matte model phone has excellent handling. The glossy models are rather slippery though;
The display is bright, contrast is very good, and sunlight legibility is excellent;
Battery life is solid at 74 hours;
It has a rich connectivity package including LTE (LTE model only), Dual SIM, NFC, and an FM radio;
The speaker is adequately loud qualifying for a Good score;
Audio output quality is very good;
Snappy and powerful Windows Phone 8.1 with the Lumia Denim firmware, Windows 10 update on the way;
Still camera offers decent image quality, and you also have high-res selfies
The video recording quality is OK, white balance is sometimes off;
Plays all popular video formats but files using AC3 audio are a no-go (often found in MKV containers).
If you like the idea behind the Lumia 640 lineup, but the XL model is too big for you, there is the smaller 5" Lumia 640 flavor. It lowers the camera resolution down to 8MP, but you can also get it in 3G, LTE and dual SIM models. Naturally, it's cheaper than the Lumia 640 XL.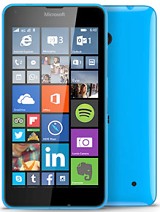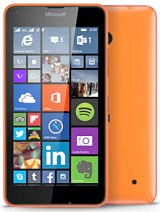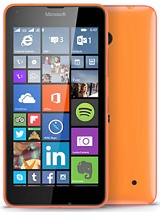 Microsoft Lumia 640 LTE • Microsoft Lumia 640 LTE Dual SIM • Microsoft Lumia 640 Dual SIM
Microsoft Lumia 535 is another 5" Windows smartphone, available in dual-SIM version as well. It has less capable hardware and camera, but halves the price, which makes it one of the most affordable yet powerful offers out there.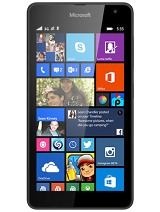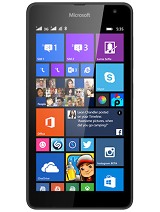 Microsoft Lumia 535 • Microsoft Lumia 535 Dual SIM
If you want a much smaller version of the Lumia 640 XL, you can opt for the OLED-packing Lumia 730/735 model. It matches the Lumia 640 XL hardware, but comes with a smaller 4.7" 720p OLED screen with Retina-like pixel density.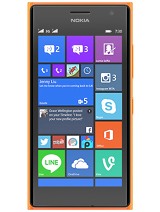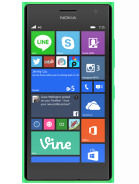 Nokia Lumia 730 Dual SIM • Nokia Lumia 735
Xiaomi Redmi Note and Redmi Note 4G are two great models with snappy hardware and big 5.5" IPS 720p displays. Both models match the chipset and camera department of the Lumia 640 XL, run on the beautiful MIUI on top of Android KitKat, and cost almost half the price. If you aren't into Windows that much and you are on a shoestring budget, you should keep an eye for the Redmi Note and Redmi 4G.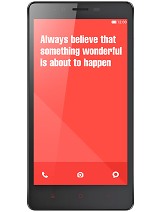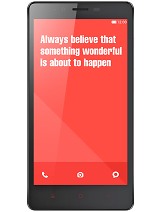 Xiaomi Redmi Note • Xiaomi Redmi Note 4G
The beautiful Lenovo A7000 comes in lively paintjobs too. It packs a 5.5" IPS HD display, runs on a powerful MT6752m chip with an octa-core processor and has double the RAM and matches the battery capacity. The A7000 has Android Lollipop pre-installed and ticks all the boxes a modern Android smartphone should cover. The Lenovo A7000 is LTE and dual SIM enabled and costs a few euros less than the Lumia 640 XL.
The Sony Xperia C3 costs the same as the Lumia 640 XL and matches its hardware package but greatly disappoints in camera quality. Its highlight is the front LED flash accompanying the selfie camera, but as we found out - its image quality isn't on par with the competition.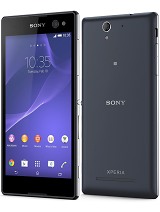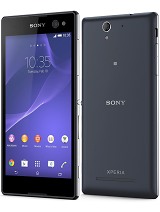 Sony Xperia C3 • Sony Xperia C3 Dual
Finally, the Meizu m1 note comes with a punchy 5.5" 1080p display, a much powerful 8-core 64-bit processor, more RAM, double the storage and a better camera. It has LTE connectivity, as well as dual-SIM support and runs on the feature rich Flyme OS based on Android KitKat. It costs about the same as the Lumia 640 XL, which we are reviewing but offers much more hardware oomph for the.
Microsoft Lumia 640 XL - Dual SIM, 3G or LTE - isn't without competition and it isn't winning everywhere. It keeps focus on the important stuff as usual - user experience, camera quality, satisfactory battery life and feature/app rich operating system.
The Lumia 640 XL is definitely another precise project by Microsoft, which is targeted properly, executed excellently and priced reasonably right at launch. Windows Phone however still lacks the momentum of Android and we sure hope Windows 10 will take the mobile platform on the next level, or Microsoft will have no other option but keep selling its smartphones at bargain basement prices to keep the whole mobile endeavor afloat.