Camera
The Lumia 650 is equipped with a pretty basic 8MP, f/2.2 camera, you know, considering you get double-digit front facing imagers on other phones these days. Surprisingly, though, the little Windows 10 handset did quite nicely in all of our camera tests.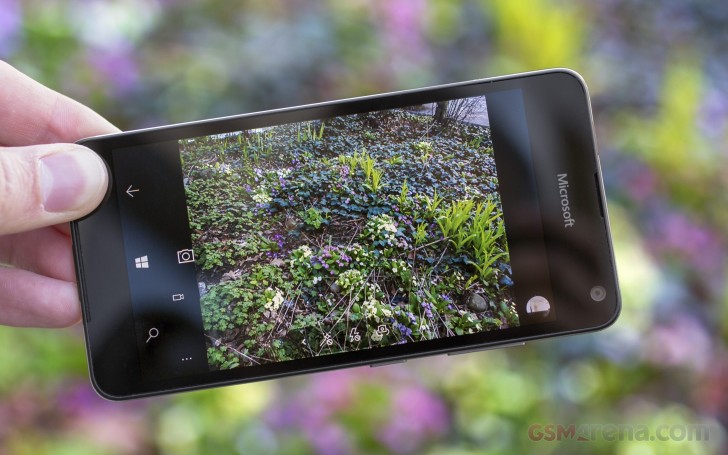 On the software side of things, Windows 10 Mobile makes quite a difference. The camera interface is clean, but actually full of controls and fine-tuning options. If you are into filters or advanced features, such as OCR translation, you can check out the surprisingly rich online selection of what Microsoft dubs lenses. These are drop-in solutions for almost any advanced camera feature you might crave for and, surprisingly enough, they tend to work quite well despite the handset's limited resources.
Although the resolution maxes out at 8MP, the Lumia 650 allows full manual controls if the default "Rich capture" auto mode comes out as too limiting in any way. You can easily set manual ISO, Exposure, focus range, white balance, to name a few. There is no way of adjusting the still resolution, only the aspect ratio, 4:3 producing the highest pixel count available (3264 x 2448 pixels). Video resolution can be adjusted directly, but sadly, the Lumia 650 can only go up to 720p. Last, but definitely not least, there is a Living images option that works nicely out of the box.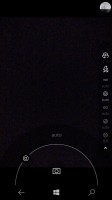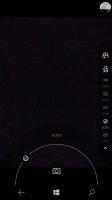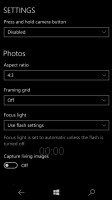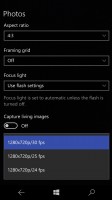 Manual camera mode • Manual camera mode • Settings • Settings
There is little to complain about as regards the Windows 10 camera experience, but we feel obliged to mention that shooting with Rich Capture sometimes results in long saving times. They are quite inconsistent as well, so it is probably not a storage speed bottleneck, but rather the app hangs. But we had a similar experience on the Lumia 950 as well.
As for quality, the 8MP sensor is definitely outgunned by today's standards, but a camera is just as dependent on software, as it is on hardware. Manufacturers like Apple or HTC have proven time and time again that a lot can be achieved even with a rather low resolution cap. The Lumia 650 produced surprisingly good images during our tests, considering its limitations.
Photos came out with nice colors and adequate contrast. Edge-to-edge sharpness is far from ideal, but not terrible either. As for resolved detail, you can't really demand any magic tricks from the 8MP shooter, but Microsoft look to have squeezed the most out of it.
Below are a few samples in pairs, shot first in Pro mode and then with Rich capture enabled.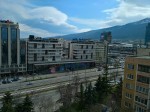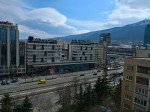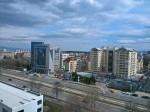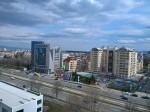 Sample: Pro mode • Rich capture • Pro mode • Rich capture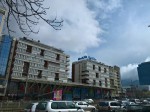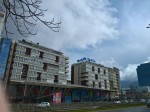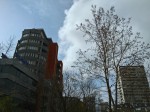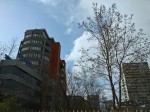 Sample: Pro mode • Rich capture • Pro mode • Rich capture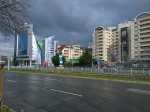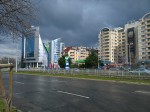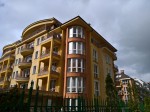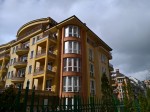 Sample: Pro mode • Rich capture • Pro mode • Rich capture
You can take a look at how the Microsoft Lumia 650 stacks up against the competition in our Photo Compare Tool.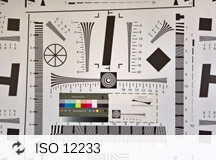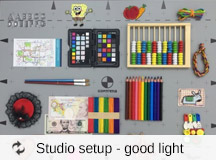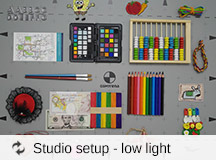 Microsoft Lumia 650 in our photo compare tool
The 5MP selfie shooter on the Lumia 650 isn't all that impressive on paper but it still managed to produce some really decent shots.
Video capture has its own dedicated interface, which means separate options and a proper viewfinder. Better yet, even in video capture mode you still get quite a bit of manual control, like focus and white balance.
As for video quality, it is nothing spectacular, but still quite alright, considering the hardware at hand. This is yet another instance in which the Lumia 650 suffers from its lower-end specs sheet, as evident by the 720p at 30fps video cap. Here is a YouTube sample for you.
Here is an untouched video sample (10s, 10MB) as well.
Conclusion
In its second generation since going solo, the Microsoft lineup is keeping up the ambition and drive. It's obviously the flagship that sets the tone but the lower ranks do have a purpose in the greater scheme as well. Especially when you consider that Microsoft intends to have a lot fewer devices in its portfolio this time around.
The Microsoft Lumia 650 flaunts a new metal outfit and an OLED screen that easily puts more expensive phones to shame. True, it's not too powerful but it can live within its own means and even offer some nice perks to the right users.
To be fair, a Snapdragon 212 didn't sound even remotely exciting - it still doesn't - but let's face it, it's only a notch above entry-level and the price is about right. If you consider the Lumia 550 the starter package, the Lumia 650 builds on it with a bigger AMOLED screen, double the built-in storage and a higher-res selfie camera.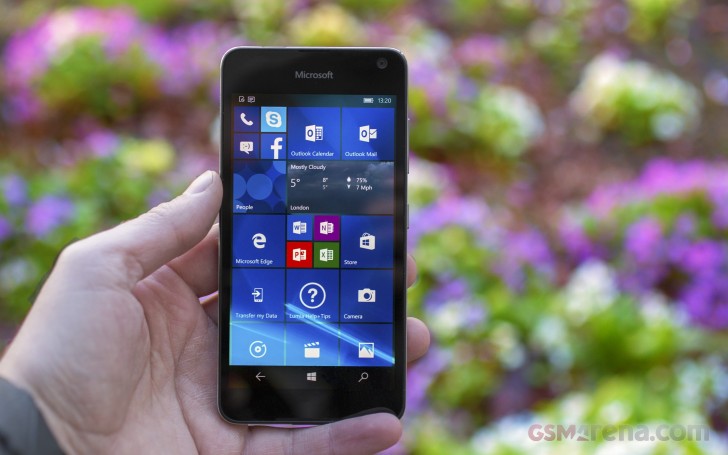 Compared to the direct predecessor, the Lumia 640, you get an AMOLED screen, double the storage and vastly superior looks. The 1080p videos get traded for better selfies, which many may consider a bargain. Only the battery capacity gets axed but, at the very least, it looks like an acceptable upgrade.
At around $200, the Lumia 650 obviously cannot offer the fully-converged Windows 10 experience but if the redesign can be a reference, many people must be looking forward to Microsoft's next steps. How about a metal-clad 7xx phone with a Snapdragon 617 SoC and 2GB of RAM capable of running Continuum? Or if that's too much to ask, then perhaps at least one of those PureView imagers? Technically, a phone like the Lumia 650 should not get us carried away like that. But... there you go.