Apple was the first to offer the so-called Continuity feature between the Mac OS X and iOS. The service itself is called Handoff and allows you to begin a task on a Mac machine and continue it on an iOS device, or vice versa.
The Handoff works via Bluetooth and Wi-Fi, and the compatible apps automatically notify you for Handoff-enabled devices in close proximity. If there is such a device, you can continue browsing, writing mails, docs, or notes on another device.
Windows 10 took a different approach with Continuum - thanks to the unified apps (a feature many were hoping Apple will bring) you can connect any compatible mobile device (phone, phablet, tablet) and use the full-blown desktop mode of apps like MS Office, Maps, OneDrive, File Explorer, Edge and Skype.
Continuum, whether you are using a dock to connect peripherals, or not, transforms your mobile device into a PC workstation.
And now Microsoft is rumored to be working to expand Windows Continuum with a Handoff-like feature. If true, this will allow compatible Windows 10 devices to exchange and migrate data between compatible apps in real time.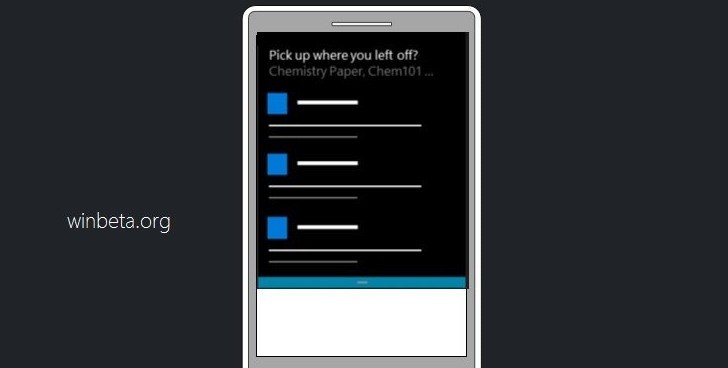 The new Continuum support is expected to come with the planned Redstone update for Windows 10 later this year. Microsoft has nothing to detail yet, but maybe we'll get to hear something on the upcoming BUILD conference kicking off tomorrow.
G
This is great. Now we will be even further ahead of the old (Ios/Android) systems.
N
Haha...first give proper updates to all your lumia Series and then talk about adding features... Very Cruel marking by MS like. Its same chipset used in andrioed and u have features enabled based on same hardware..microsoft locks it Eg:Mircast,...
ADVERTISEMENTS