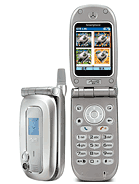 M
Dear all,
I am an international seller on Ebay selling various brands of mobile phone.

The 100% Brand New Mitac Mio 8390 is now for sale at EUR470 including shipping charges to Europe.

It comes with all original accessories and it takes 3-5 days to arrive. Please feel free to contact me if you want more information! Cheers!!
F
It would be a great phone if the majority of applications would work, unfortunately due to a problem with GAPI on this phone you'll be lucky if any game or program that uses graphics will even run on it!! And there was me thinking that a Windows Smartphone would run Windows Smartphone software! If you play emulators or games or watch DivX movies then this phone isn't any good for it at the moment, hopefully when a patch comes out I can recommend the 8390
R
How can you get this phone to work it's wap browser and internet explorer with the cingular network. How do you get MP3s ringtones on the phone as well if anyone knows how to configure the data connections settings please holla back.
p
It's can not read MSword.
a
hi. when will you sell the mitac mio 8390 ?
Can I buy it from france ?.

d
so its even cheaper than the 8380? 15800 NT? is that really the common retail price?? any1 know if hk or mainland china might have it??
D
It's already available in TW since about 1 week ! It seems, only in small Quantity, due to only some shops have it ! Cost: ~ 15.800NT$
d
any one know when is it gonna be out??
M
Wish it had bluetooth :(
J
Mio 8380 is good mobile phone, but wil be better if the screen can be touch, like Sony Ericson P 800 or P 900. That's make Mio perfect phone for me
d
I checked it @ the Computex 2003 in Taipei/Taiwan some weeks before: it's a bit more enhanced then the 'old' 8380, but the best thing - it's now much more cute - similar style like NEC N8/Panasonic GD88 (I mean, more japanese style already) ! The bad thing - although scheduled already for Nov. release, it won't be available now on the market (Asia) before nxt year (january) !
Total of 52 user reviews and opinions for Mitac MIO 8390.
ADVERTISEMENTS