More emoji coming this year – interracial couple, sloth, waffles, banjo and more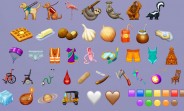 New emoji for 2019 have been approved. Unicode and Emojipedia have revealed over 230 new emojis characters coming with the Unicode version 12.0.
New emojis include new hand gestures, a new yawning emoji, people in wheelchairs, an electric and manual wheelchair, kneeling person, interracial couples with varying skin tones and a blink person with a walking stick. There are even more emojis with disabilities like a prosthetic arm and a deaf person.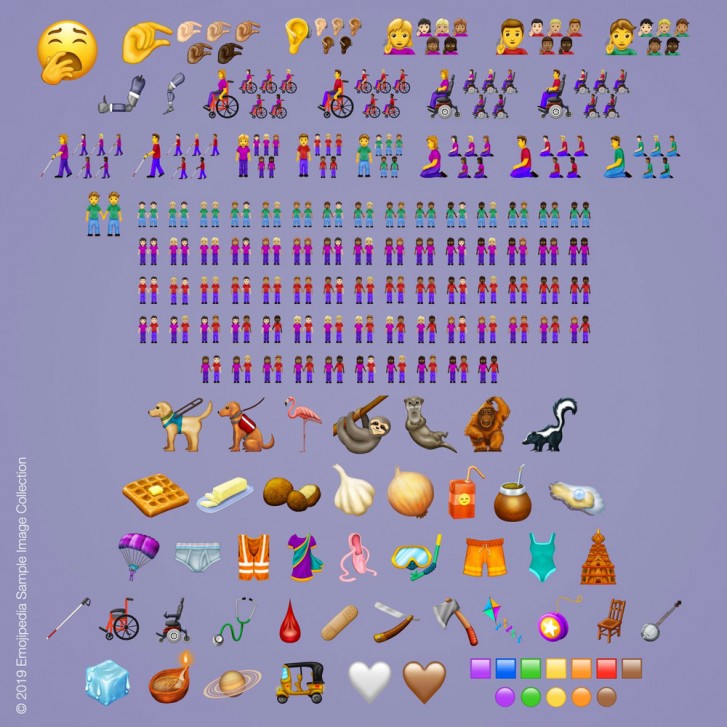 There are some new animals as well including a flamingo, service dogs, a skunk, sloth and otter. New food items include garlic, a juice box, a pearl in an oyster, and a stick of butter. There are also new items like a ballet shoe, snorkeling mask, one-piece swimsuit, and underwear briefs.
The emojis shown in the video were all created in the "glossy" Apple style which give us an idea of what we can expect them to look like when smartphones are updated to support the new symbols. Emojipedia says we can expect to see new emoji starting sometime in H2 of this year.
Check the Source link so you can see all the new emoji coming later this year.
V
This is probably most useless article GSM Arena produces. I mean who in a single mind would care to know about some tiny pictures you can use in chat? :) Not sure if it is good trend to write this nonsense in news section
?
Hey, there are other activities other than praying that require kneeling!